Podcasts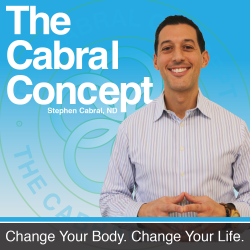 "Change Your Body. Change Your Life."
Every day I'll be bringing you a short, but powerful themed-based podcast!
The Cabral Concept
The "Cabral Concept" will help you to discover how to improve your wellness, weight loss, and anti-aging goals through direct actionable steps. These are the same steps my clients and I have used for over a decade to achieve the life we always dreamed of.
Cabral House Call
Every Saturday & Sunday the "Cabral House Call" is the the 2nd part to the #CabralConcept that is  all about YOU. This is my way of giving back, answering your questions, and being able to help those I may never be able to work with in my Boston Functional Medicine practice.
To submit your question today simply ask it here.
Daily Themes
Each day has a new exciting theme to always keep you motivated & moving forward on your goals!
Motivation & Mindset Mondays (MM)
Total Wellness Tuesdays (TWT)
Weight Loss Wednesdays (WW)
Training Thursdays (TT)
Friday Best of Review (FR)
Saturday – Cabral House Call (HouseCall)
Sunday – Cabral House Call (HouseCall)
Voted #1 on iTunes
After hitting #1 in 2 categories on New & Noteworthy in iTunes you can currently find the Cabral Concept in the "What's Hot" category in iTunes under Health, Education, and Family. Subscribe now on iTunes to never miss a show!
> Click here to find the Cabral Concept on iTunes

(*And of course I'd appreciate your rating & reviews on iTunes!)
I can't wait to help you accomplish your goals this year and I look forward to answering all your questions!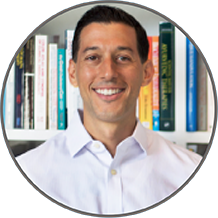 Ayubowan,
Stephen Cabral
Board Certified Doctor of Naturopathy
Ayurvedic & Functional Medicine Practitioner
Cabral Concept & House Call Podcasts
(Each link below contains the daily Cabral Concept show notes & recommended links all on one page for easy viewing!)