Ask Cabral
Welcome to the Cabral House Call question submission page!
The best way we can serve you is by getting your question answered by the right team member the fastest way possible.
*** NOTE: PLEASE READ ALL THE INFORMATION ON THIS PAGE BEFORE SUBMITTING A QUESTION – YOUR SUBMISSION WILL NOT BE SEEN FOR 4 to 6 WEEKS ***
Select An Option Below:
> To get your health question answered within 24-48 hours join our free online community at CabralSupportGroup.com
> For product customer order questions email support@equilibriumnutrition.com
> To apply Dr. Cabral's Private Functional Medicine Practice click here
Or, email concierge@cabralwellnessinstitute.com
> To become a health coach and get mentored by Dr. Cabral go to: IntegrativeHealthPractitioner.org
> For interview requests, media or sponsorships please email: media@cabralwellnessinstitute.com
> To have Dr. Cabral answer your question on a HouseCall podcast submit it in the form below (there is currently 4 to 6 week backlog of questions)
It's my mission to help you discover the underlying root cause imbalances keeping you from leading the life you deserve!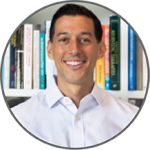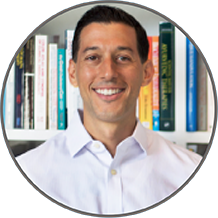 Ayubowan,
Stephen Cabral, IHP
Doctor of Naturopathy
Functional, Ayurvedic & Integrative Health Practitioner
NOTE: Due the amount of questions submitted average response time to your question on the Cabral HouseCall is now 8 weeks. Get your question answered today at CabralSupportGroup.com!
Submit Your HouseCall Podcast Only Question Below:
PS: There is no cost for answering your question on the Cabral HouseCall. However, if I could make one request, I would appreciate that if you submit a question, if you could kindly leave a review on iTunes. Every review helps us move up and spreads our message of hope & healing!
To Leave a Review:

1. Click link: https://itunes.apple.com/us/podcast/cabral-concept-by-stephen/id1071469441?mt=2
2. Click "View in iTunes" button
3. Click "Ratings and Reviews" text
4. Click "Write a Review" to rate and leave short review – and you're done!
Thank you in advance for the review and I look forward to answering your question soon!