Main Content
Welcome to my personal resources page! This is the spot where I'll continue to update and share my favorite products that my family and I use all the time or that we recommend in the health practice. All of these products have been meticulously researched and reviewed to be clean and safe for you and your loved ones.
Please note: many of these links are affiliate links, so if you purchase any of these items through the links on this page, I may make a small commission that is solely used to help keep this website running – And remember, I only link to products I personally use and support. Now enjoy the recommendations and let me know if you have any questions!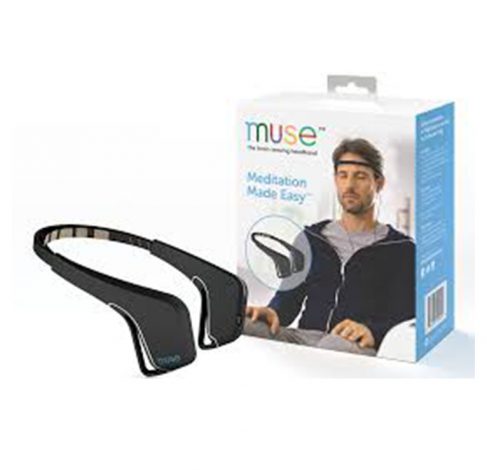 Muse Meditation
This is one of the top biofeedback devices to help people quiet their minds. It's simple to use and gamifys the practice of meditation.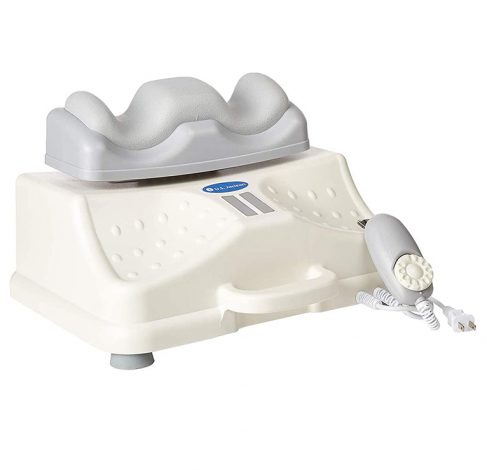 Chi Machine
I love using this product while lying on my acupressure mat and listening to binaural beats or using the Muse meditation headband.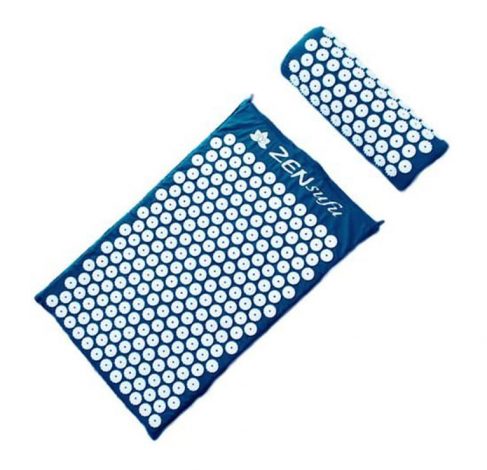 Acupressure Mat
One of the best ways to relax your nervous system is through acupuncture or acupressure. This acupressure mat enables you to do at-home sessions.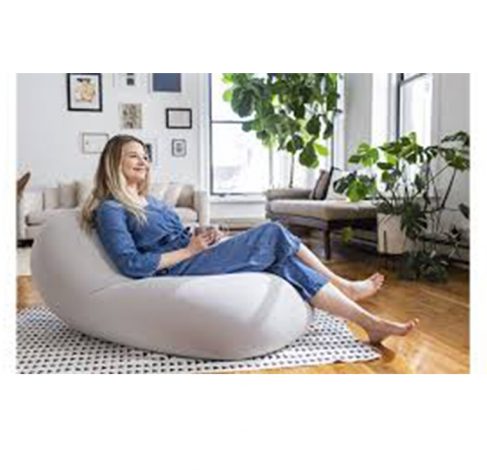 MoonPod
The ultimate "new-age bean bag. This is the most comfortable way of getting a floating sensation while calming the nervous system.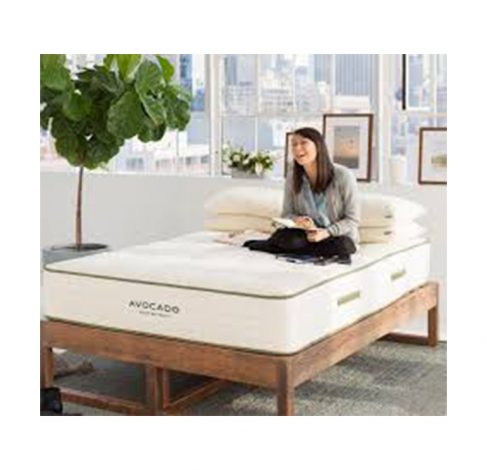 Premium Mattress
The best no-compromise, premium, organic mattress. They have the best material, testing & one of the only organic toppers in the industry.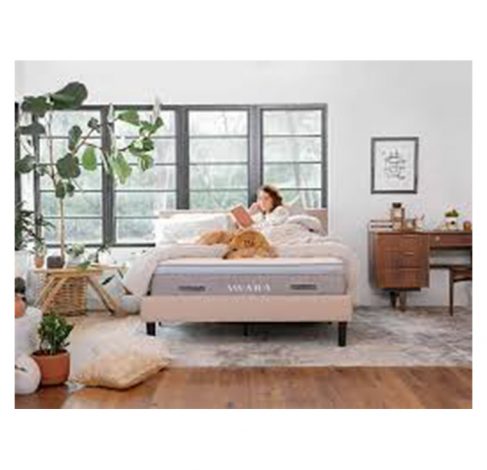 Economic Mattress
After hours of research, I've found this to be the best economic choice to save you money while not compromising quality & comfort.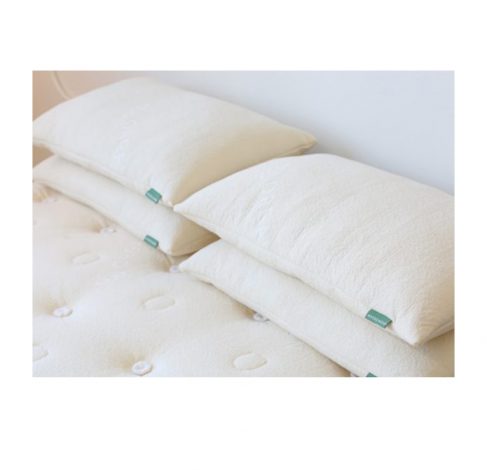 Premium Pillows
These pillows provide comfort & peace of mind without toxic chemicals or flame-retardant sprays that off-gas while you sleep.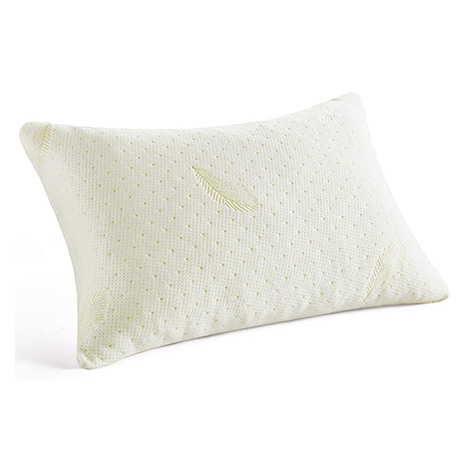 Memory Foam Pillow
Memory Foam without the toxic off-gassing effects. Try this non-toxic certified pillow that you can adjust to get just the right "fluff."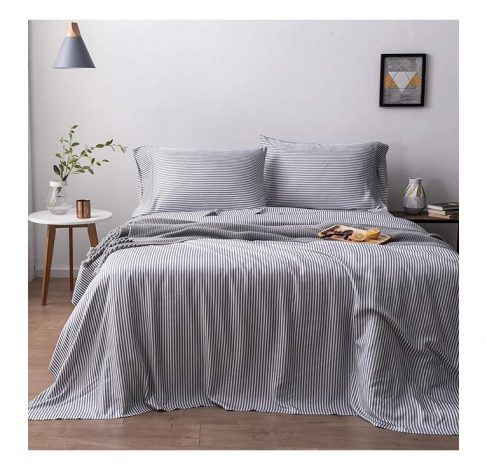 Bamboo Sheets
I love bamboo sheets. They are the softest and most comfortable, plus they're one of the most sustainable plants on the planet.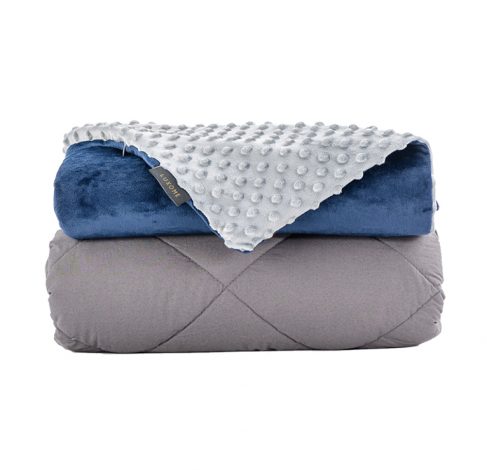 Weighted Blanket
This weighted blanket uses premium materials and is certified lead free. It is so comfortable and helps provide a great nights sleep.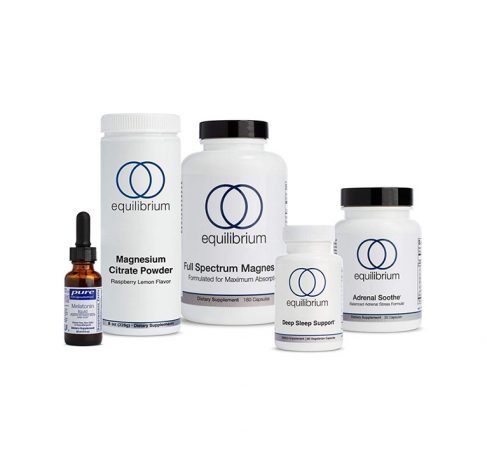 Deep Sleep Protocol
Can't sleep? I developed this protocol for myself many years ago and I use it in my practice. Along with lifestyle changes, it can work wonders.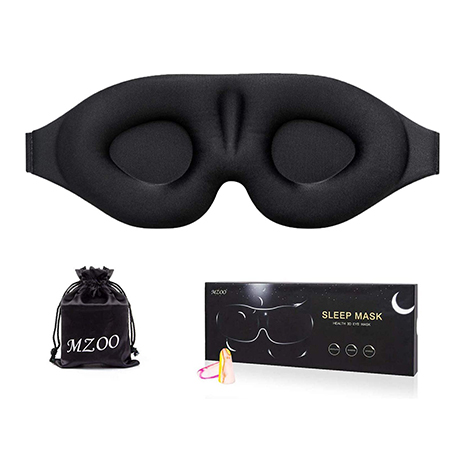 Eye Mask
I travel a lot and on overnight flights, this mask is a game-changer. It works when you need to block out light and is very comfortable.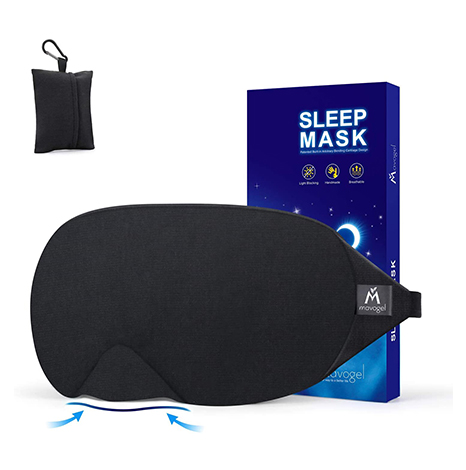 Mask w/ Nose Piece
This mask, with the additional form-fitting fabric covering the nose, is comfortable and blocks all light that might be interfering with your sleep.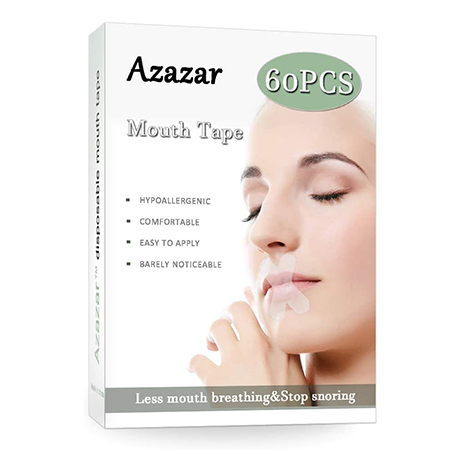 Mouth Tape
If you haven't yet practiced nasal breathing you absolutely must. It changes your tension levels, blood and cellular oxygen uptake and much more.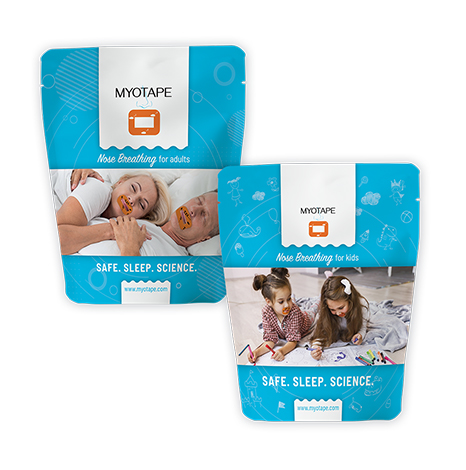 Gentle Mouth Tape
Developed by Patrick McKeown these mouth taping products enable children and adults to practice overnight nasal breathing.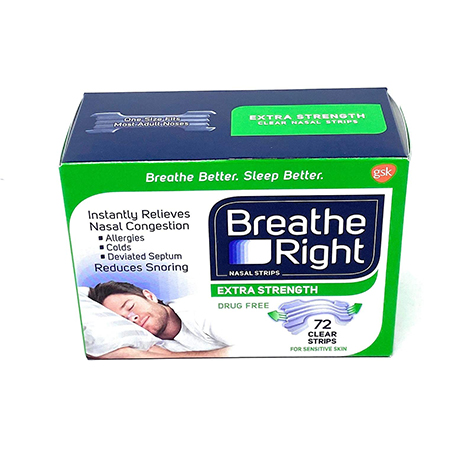 Nose Strips
Nasal widening strips for improved breathing. Simply apply over the lower nose cartilage before exercise or sleep for improved breathing.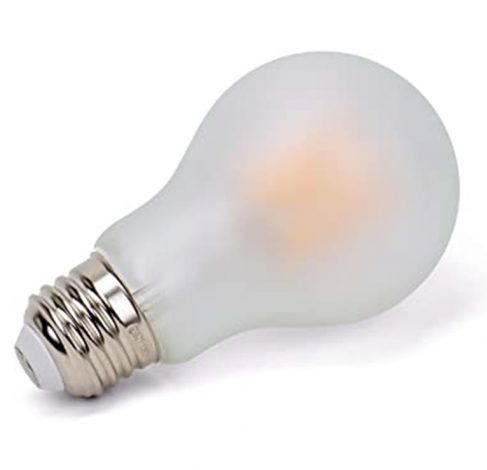 Sleep Light
This simple amber light bulb allows you to lower your blue light exposure at night to enable your cortisol levels to fall naturally.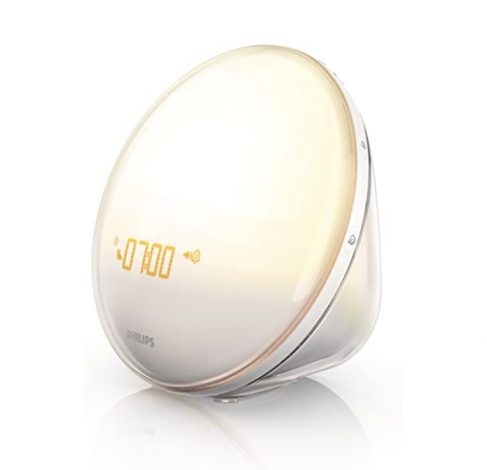 Wake Light
I've been using a wake light for years. It's the absolute best way for your body to wake up if exposing it to the natural sunrise is not an option.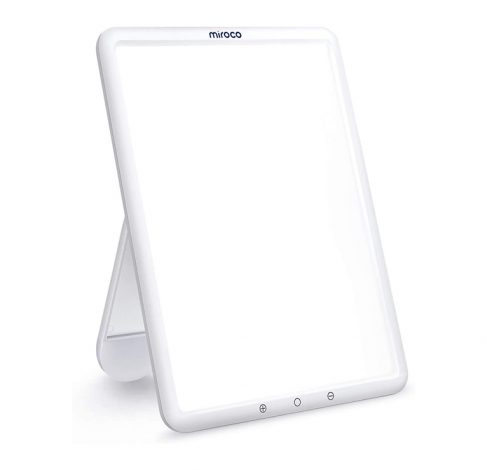 Mood Light
Groggy in the morning or experience Seasonal Affective Disorder? Lightbox therapy may help to energize your body, mind & mood.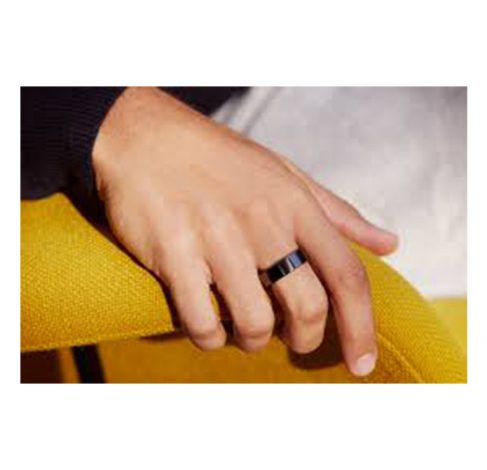 Oura Ring
My go-to health & fitness tracking device for everyday use. I can shut off the wifi/bluetooth to reduce EMFs while still gathering invaluable data.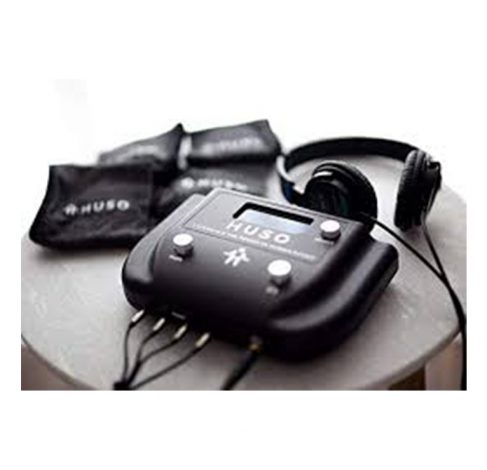 Huso (Binural beats)
Huso uses a headphone + vibrating wrist & ankle straps to engage & fully immerse the entire nervous system with Binaural Beats therapy.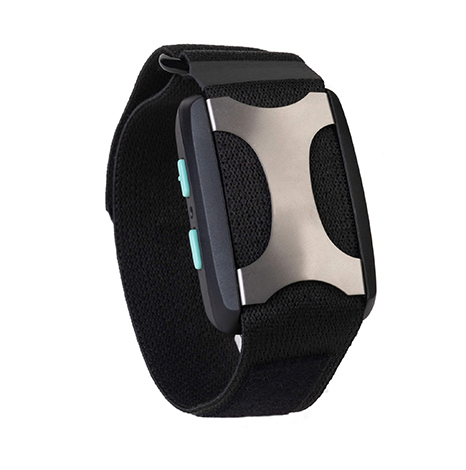 Apollo Neuro
Enhance brain & body entrainment using the Apollo Strap. It sends small electrical impulses to gently work on nervous system adaptation.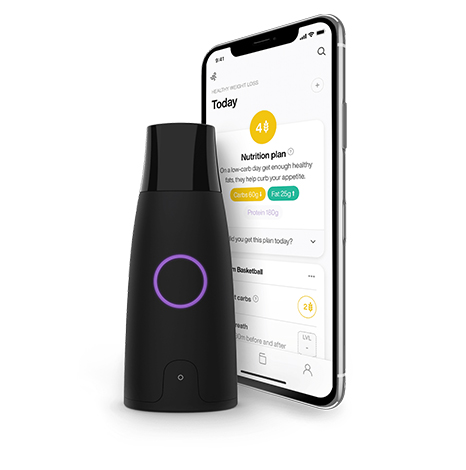 Lumen
The Lumen device is a simple at-home way to calculate how many calories your body will burn at rest & with activity to determine your metabolic rate.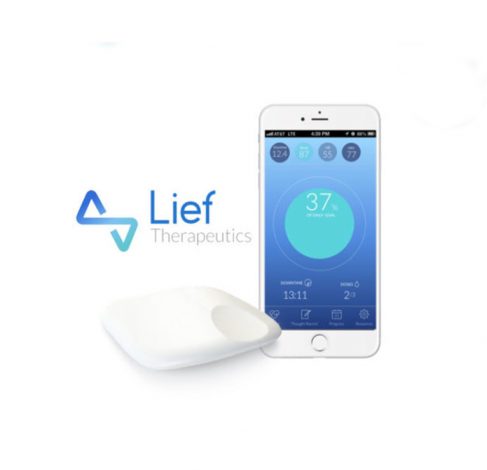 Lief Therapeutics
Take biohacking to the next level. The Lief HRV monitor enables you to get real-time data on what is causing you to be stressed. Code: LIEF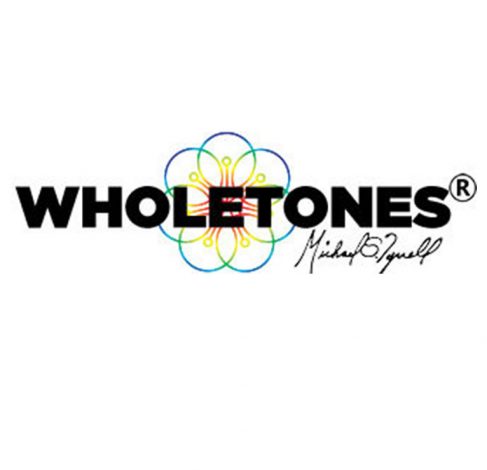 Binaural Beats
I've been using the Whole Tones binaural beats for well over 5 years. I use them in many ways to calm my nervous system when feeling stressed.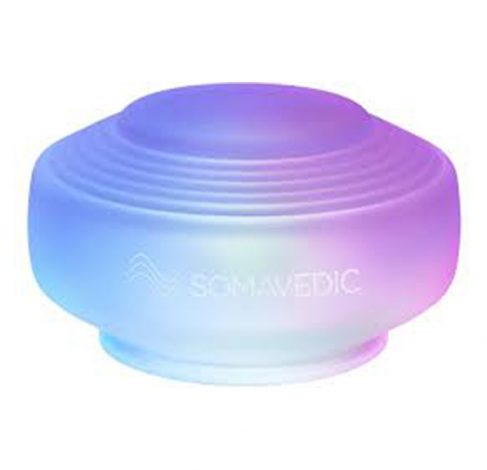 SomaVedic
This is a beautiful piece of art for your home or office and it actually helps your body absorb fewer EMFs from wifi and other devices.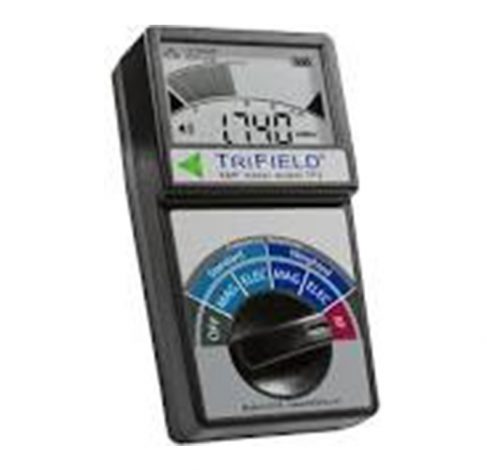 Trifield EMF Meter
All the features you need for EMF measurements. This meter detects all three types of EMF pollution: AC magnetic, AC electric, and RF/microwave.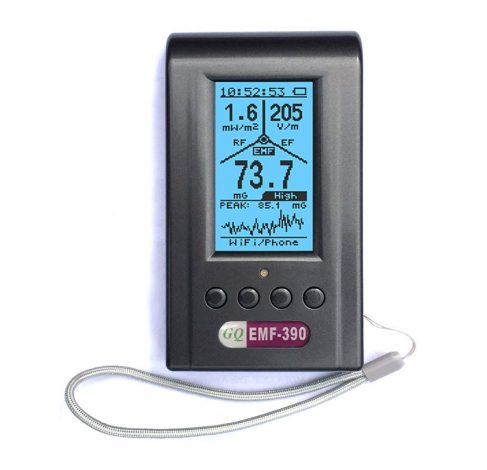 3-in-1 EMF Meter
This is the top EMF Meter that detects all 3 variations of EMFs and radiations all at once and can even help you pinpoint where it's coming from.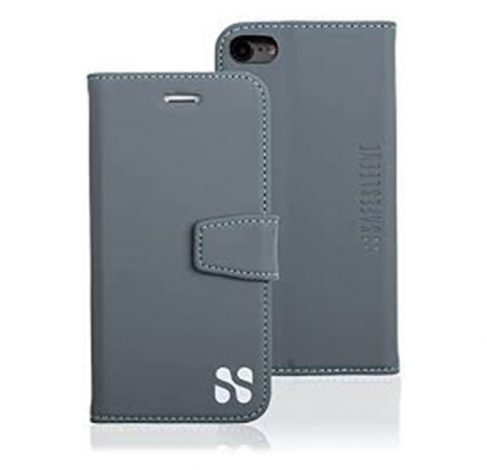 EMF Blocking Cases
I've been using Safesleeve for years & they are my go-to for my daughter's iPads & my personal iPhone. We use them on all our wifi devices.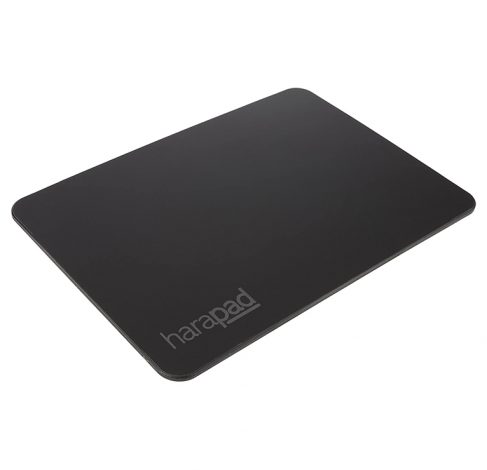 Laptop Pad
If you use your laptop on your lap I can't recommend enough blocking that radiation from your reproductive organs by using one of these devices.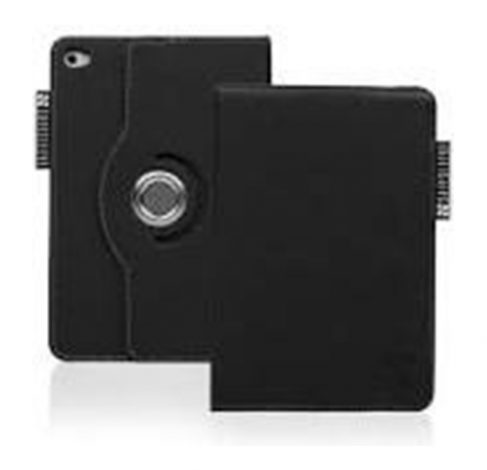 EMF Tablet Case
My family uses the iPad/tablet EMF & Radiation blocking cases to cut down on the harmful effects of wifi & other radiation exposure.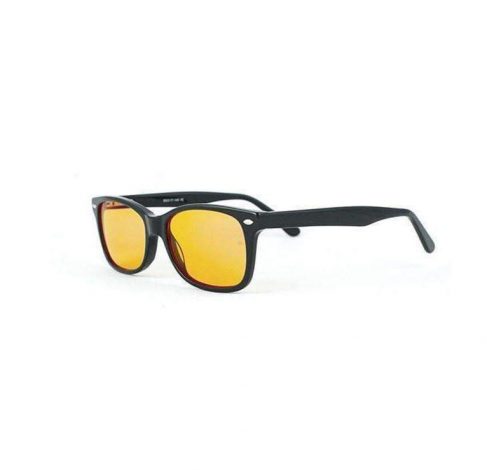 Blue Blockers
If you watch TV or use blue-light emitting devices at night I recommend wearing a pair of blue-blocking glasses to improve health.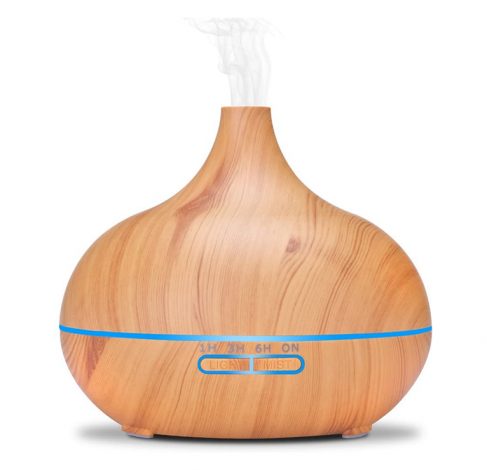 Essential Oil Diffuser
This beautiful Aroma essential oil diffuser enables you to diffuse your favorite healing & balancing essential oil scent into the air.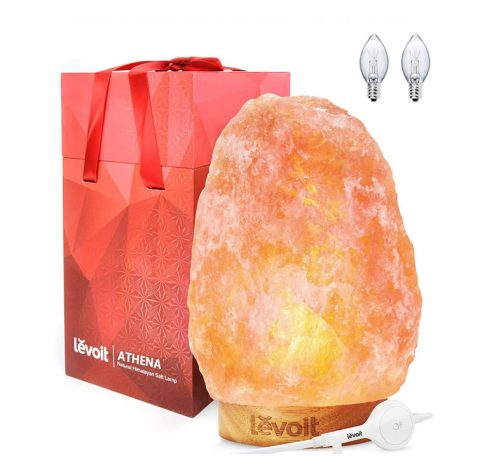 Himalayan Salt Lamp
I use salt lamps in virtually every room in my home and office. It gives off a warming amber glow and can also make a great night light.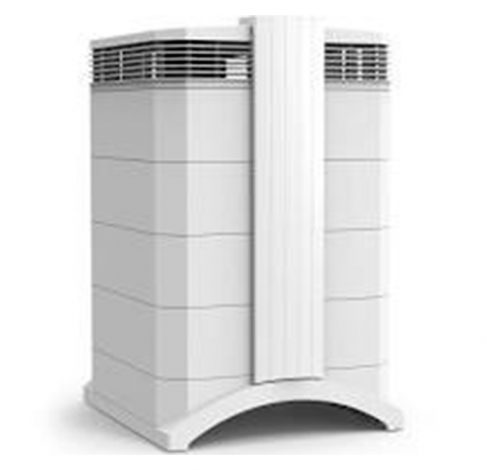 Heavy Duty Air Filter
If you're looking for a heavy-duty air cleaner this is it. This is so powerful it is used in "clean rooms" in hospitals as a defense against pathogens.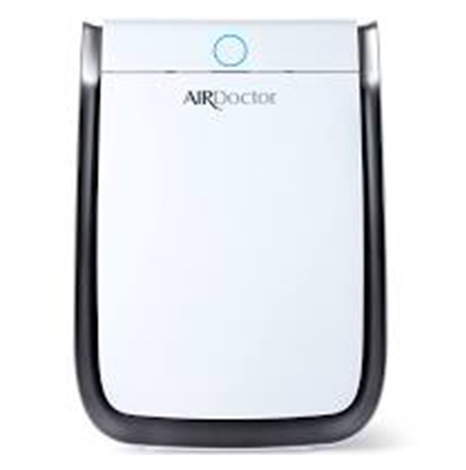 Air Doctor Pro
My top pick for home use due to its size and capability to run 24 hours a day ensuring your home or office is free of allergens & toxins.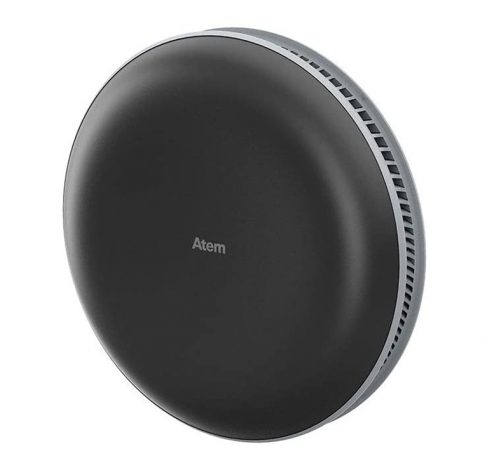 Car Filter
Cleans the air in your vehicle up to 20 times per hour by removing toxins like CO2, NO2, SO2, diesel, exhaust, allergens, and smog.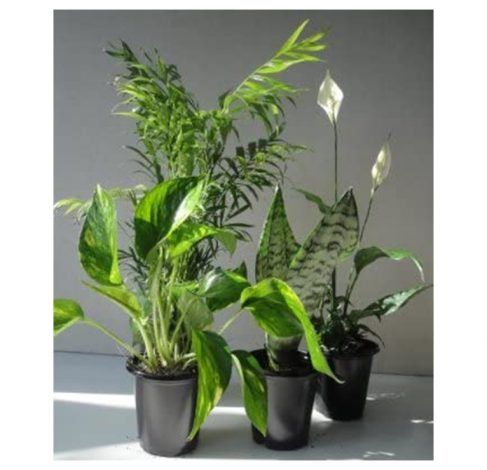 Air Filtering Plants
Check out my podcast on the NASA research study regarding plants and air as well as this combination of 4 air-filtering plants.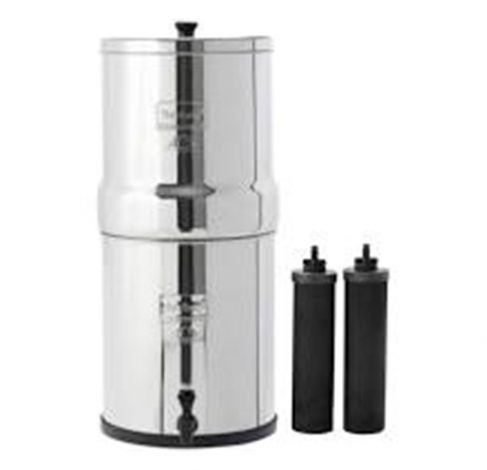 Berkey Water Filter
Berkey filters are my family's choice for reliable & clean drinking water. Fill with tap water & in minutes you'll have guaranteed safe drinking water.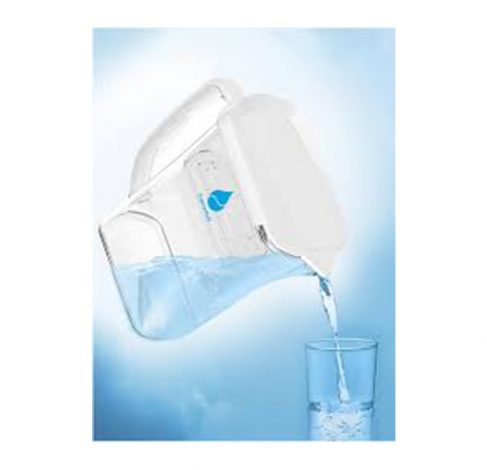 Water Pitcher
This is an easy way to keep a pitcher of filtered water in your refrigerator knowing it has been cleaned of toxins from your tap water.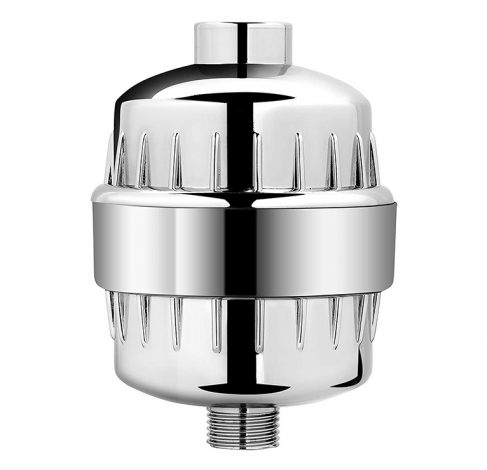 Shower Filter
This shower filter attaches to your normal showerhead and blocks harmful chemicals like chlorine from filling up your shower with toxic gas particles.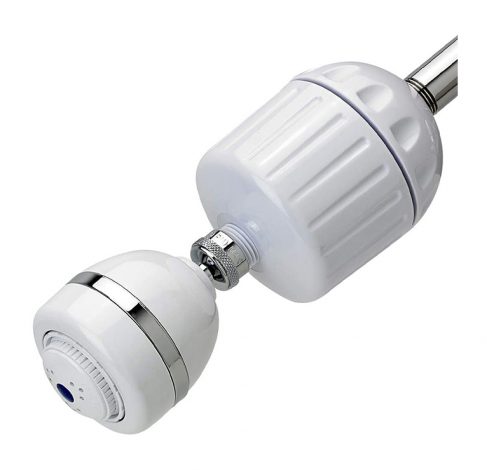 Combination Filter
This is a combination filter & showerhead if you don't have a preferred showerhead - It filters your water of harmful chemicals like chlorine.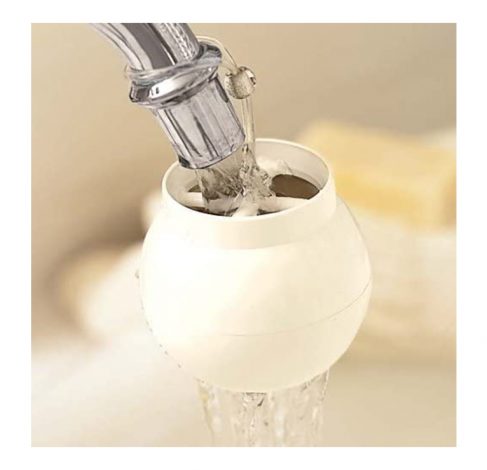 Bathtub Water Filter
When it's bathtime this is my family's choice for filtering the tap water you're about to bathe in. It filters out chlorine and other harmful chemicals.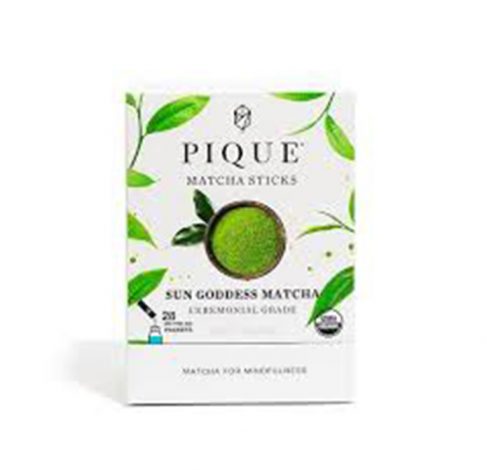 Quality Tested Tea
When buying tea it's important to look for a brand that is organic and mold-free. Pique ensures the highest quality teas to go! Use Code: CABRAL10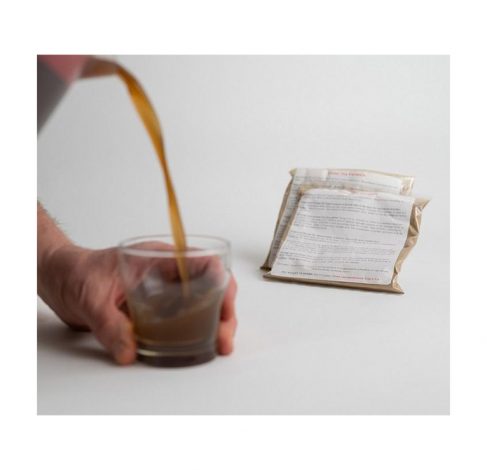 Essiac Tea
Search no further when looking for the cleanest and most genuine Essiac tea herbs. These premixed packets are easy to use and enjoy.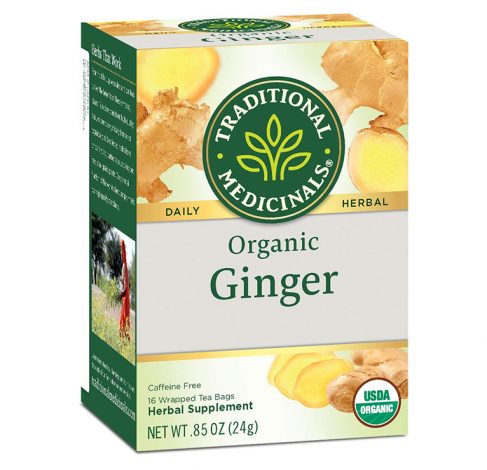 Organic Herbal Tea
Herbal tea can be one of the best ways to increase the amount of fluid you drink while getting the benefits of time-tested herbal medicine.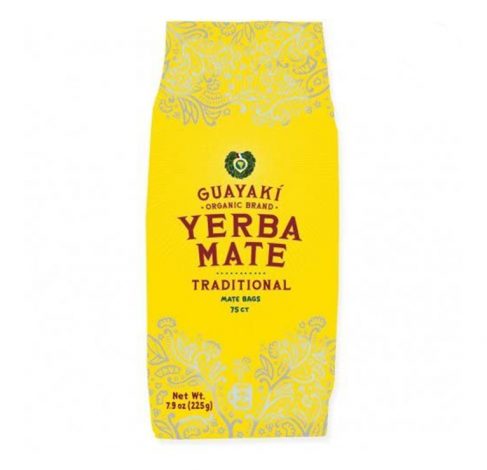 Yerba Mate Tea
Need a coffee alternative? Yerba Mate can provide the kick you're looking for without as great a spike on the nervous system as coffee.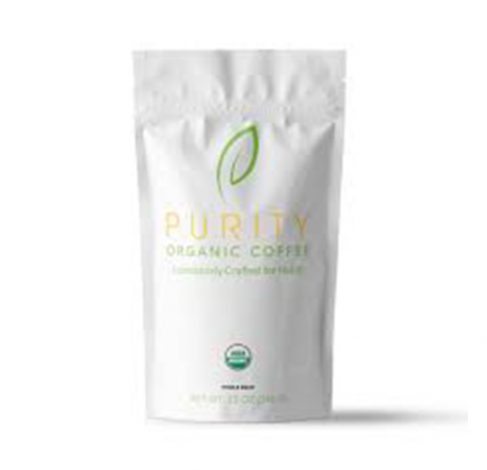 Purity
When I want coffee this is my brand of choice for toxin-tested and alkaline-based decaf & regular varieties of organic coffee beans.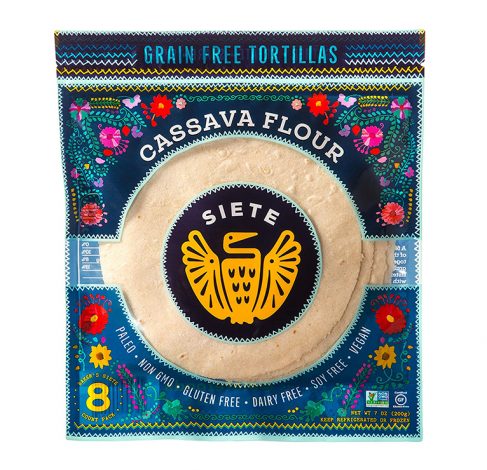 Cassava Wraps
A great grain-free wrap & shell that allows you to replace unhealthy corn varieties while still enjoying your family's favorite foods.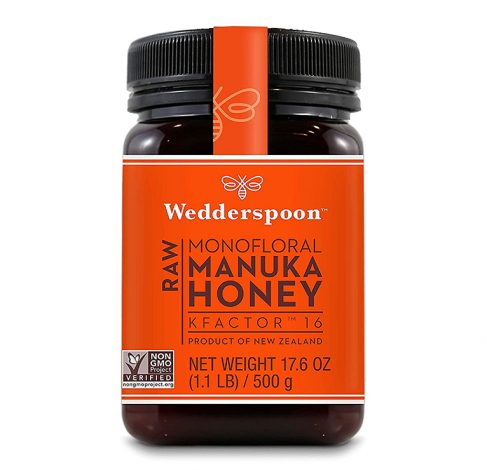 Manuka Honey
This is more of a supplement than a food because of all of its ancient healing properties. Look for the K-Factor 16 and New Zealand brands.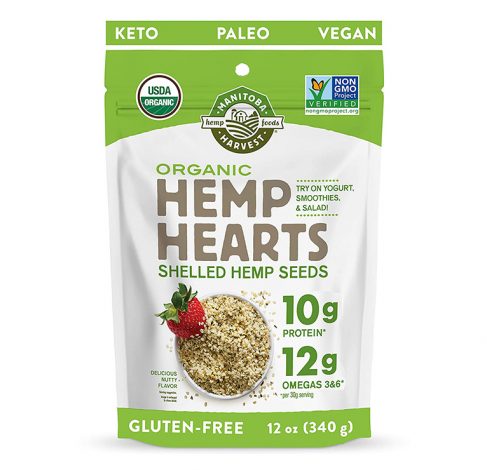 Hemp Hearts
A day doesn't go by that I don't consume hemp hearts. It's a clean vegan based protein that I can add to most dishes for an extra 10-15g of protein.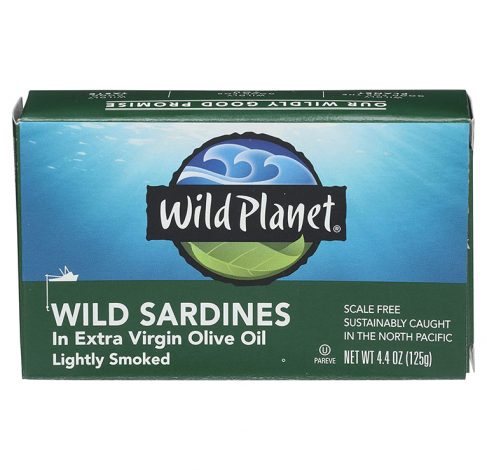 Wild Planet Sardines
These wild-caught, sustainable sardines packed in organic olive oil are an easy go-to protein you can take anywhere. Plus, they're high in Omega-3s.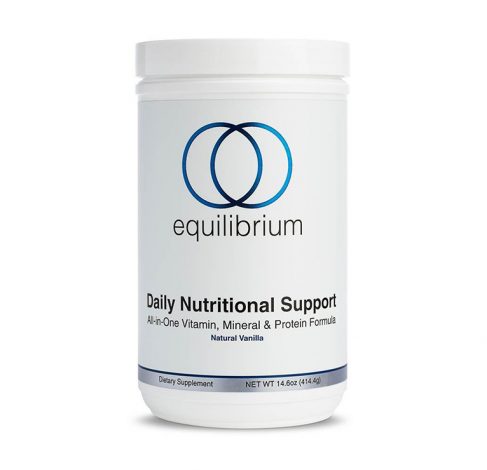 Vegan Protein
This vegan-based protein is a one-stop-shop to meet your daily needs. It combines 12 supplements in one supplying you with a day's worth of RDA.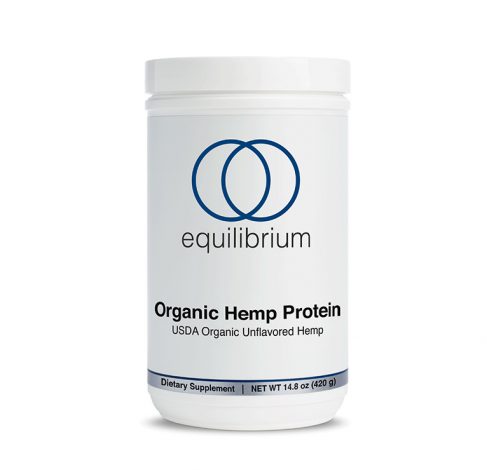 Hemp Protein
Need extra protein? This supplies you with an extra 15g of organic hemp protein and is allergen-free, organic, and of course non-GMO!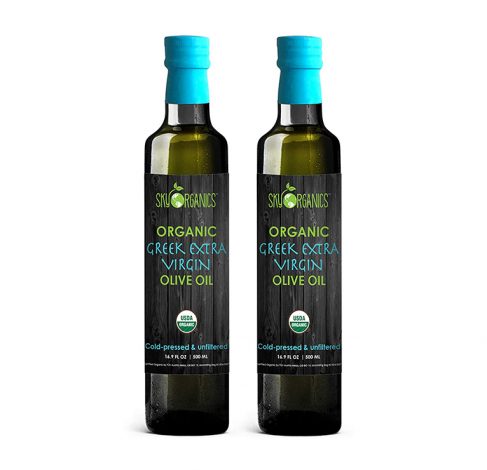 Organic Olive Oil
Always look for organic, first-pressed, cold-pressed, single-source olive oil in a small dark bottle. This company offers a healthy, economical choice.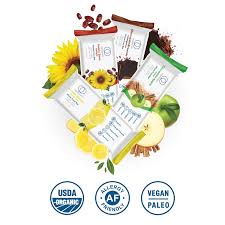 Whole Food Bars
An adult and kid's favorite - These 4-flavor delicious Whole Food bars are organic, allergen-free, vegan, paleo, and school safe for most kids.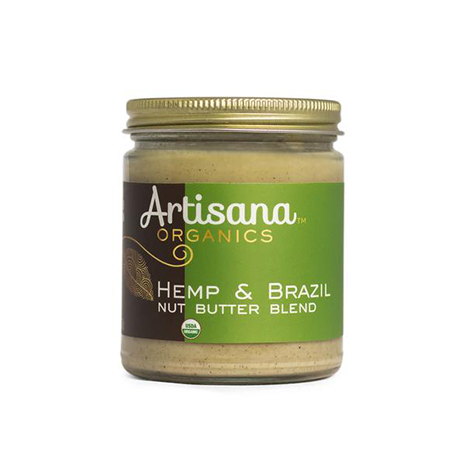 Nut Butter
Delicious raw and organic nut butters that are convenient and come in many varieties like pumpkin seed, sunflower, walnut, pecan, and hemp.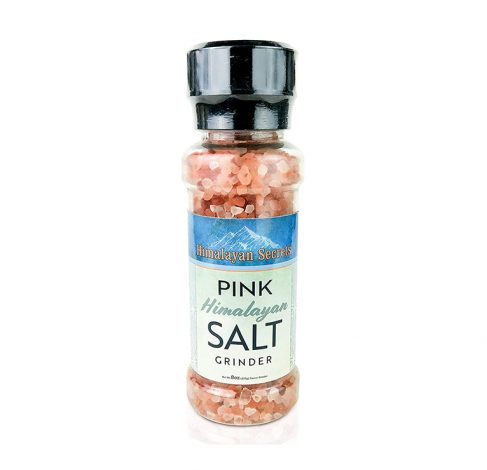 Course Sea Salt
This pink Himalayan sea salt is loaded with trace minerals and comes clean from the source in the Himalayan mountains of India.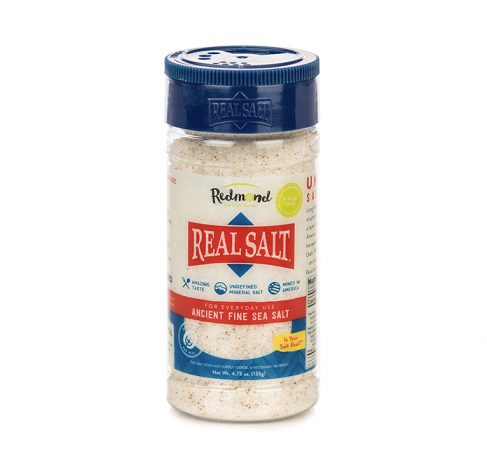 Fine Sea Salt
This is made in the USA and comes from the ancient salt beds of Utah. It is finely ground and comparable to ordinary table salts (without the iodine).
Fire Cider
This spicy apple cider vinegar brew can be gargled with, taken as a shot, or added to water in order to kill pathogens in your body.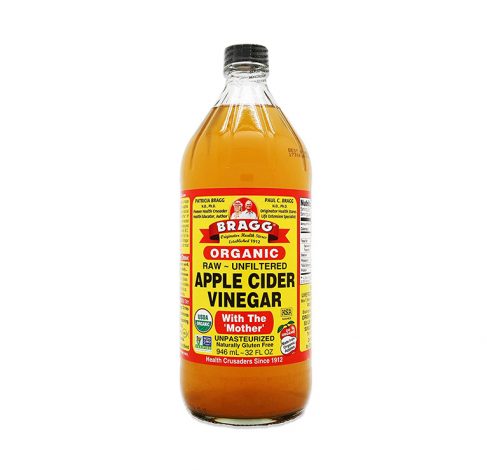 Apple Cider Vinegar
Apple cider vinegar has dozens of uses - including a simple way to improve digestion while providing the body with Bragg's classic, unpasteurized ACV.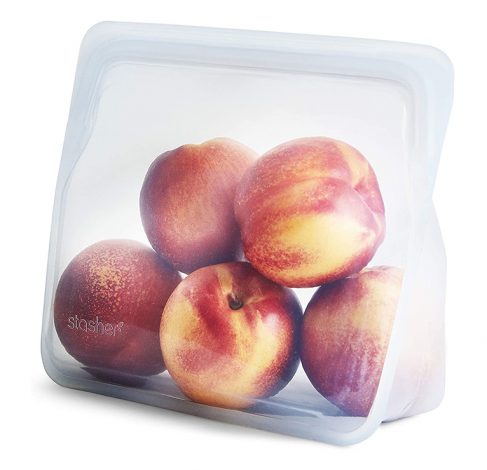 Stasher Bags
Go plastic-free with these BPA, PVC and Latex free bags. These are non-toxic, dishwasher safe and great for lunches and snacks on the go.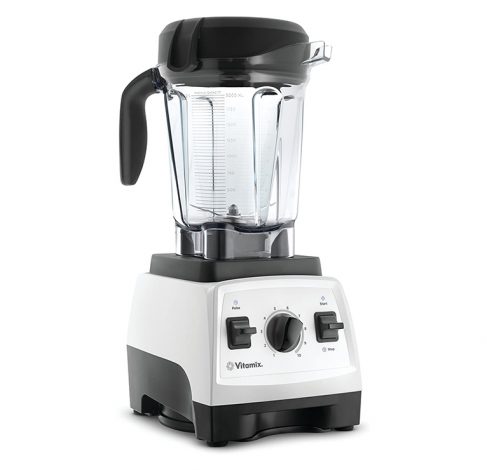 VitaMix
My favorite for Acai bowls. This top of the line, professional blender has 10 speeds and can handle the toughest ingredients without a problem.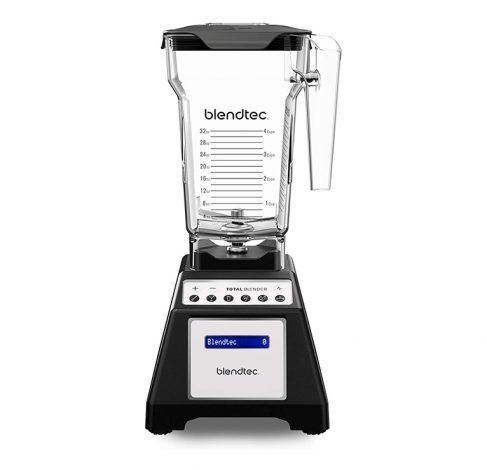 Blendtec
This blends so smooth making it my favorite for smoothies. It has a variety of functionalities that make it a great addition to your kitchen.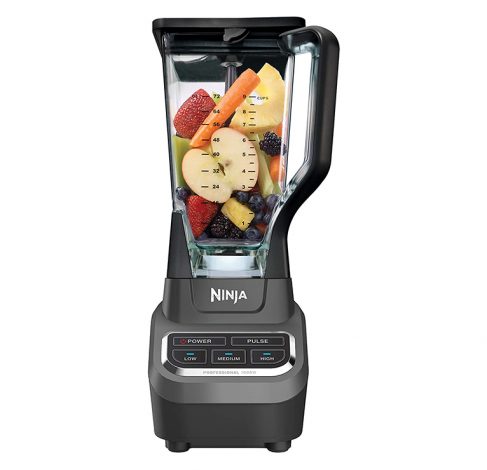 Ninja Blender
This is a great low-cost option blender that does not sacrifice on quality. This blender is excellent for crushing, blending and pureeing.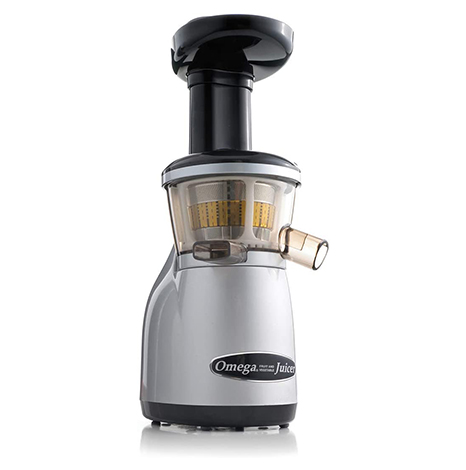 Omega Vert Juicer
When I make juice this is my go-to. Its easy, efficient and makes nutrient-rich juice from the least amount of fruits, vegetables and leafy greens.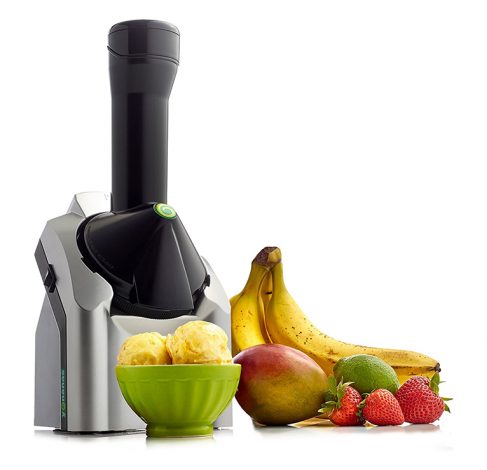 Yonanas
My daughters love the treats we create with this! Use fruit to make creamy, ice-cream like, desserts that are vegan and a great alternative to dairy.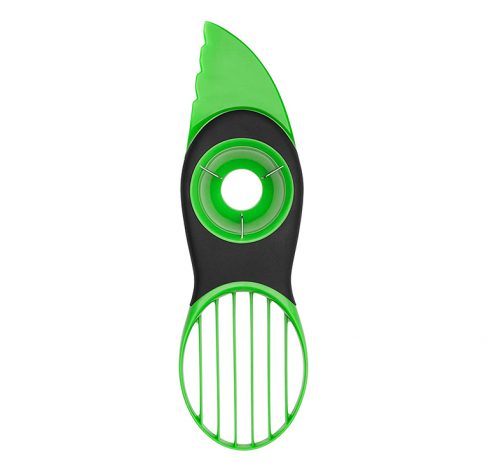 Avocado Kitchen Tool
This is the tool you didn't know you needed. It cuts, pits and slices avocados into 7 even pieces. It is easy to use and dishwasher safe.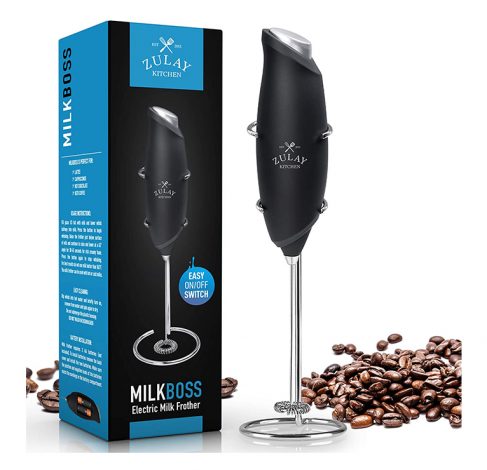 Milk Frother
A great tool to have in your kitchen to add froth to your morning coffee or tea. This frother is small and efficient and works on all types of milk.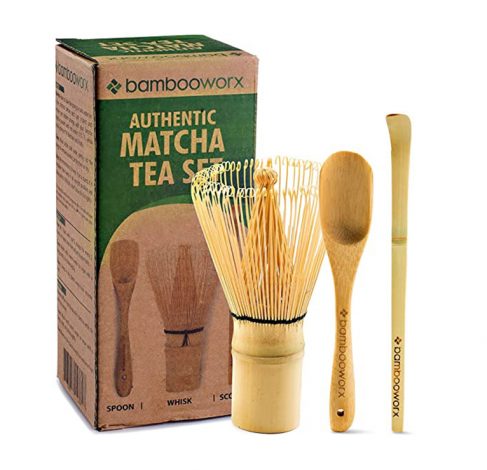 Bamboo Whisk
My wife's favorite for preparing frothy Matcha Tea. This whisk is 100% bamboo, all-natural and provides a more delicious flavor than metal whisks.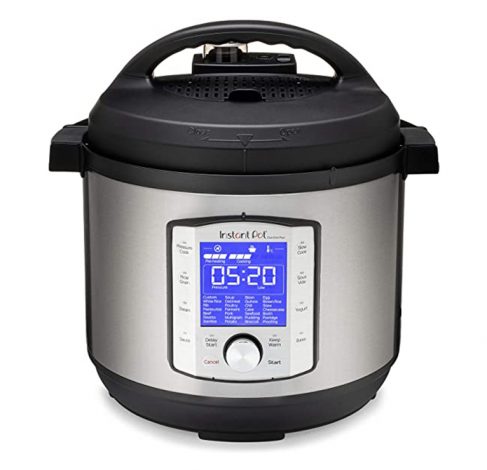 InstaPot
There are so many things you can do with an Instapot. It is easy to use pressure cooker technology that creates meals in half the time.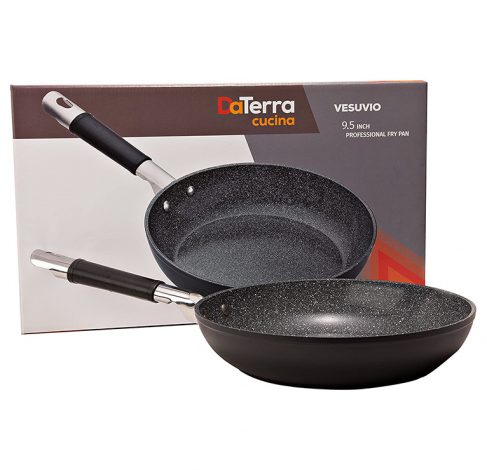 Nonstick Frying Pan
A ceramic non-stick frying pan that heats evenly and is scratch-resistant. This pan contains no toxic chemicals and is dishwasher safe.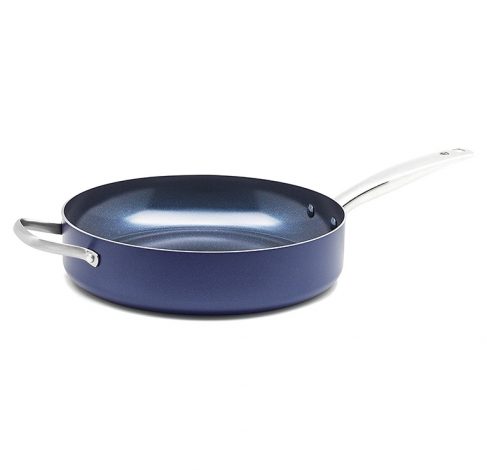 Ceramic Saute Pan
This is a great toxin-free, ceramic saute pan that is perfect for every day. It works great for just about everything, I use it for veggies and fish.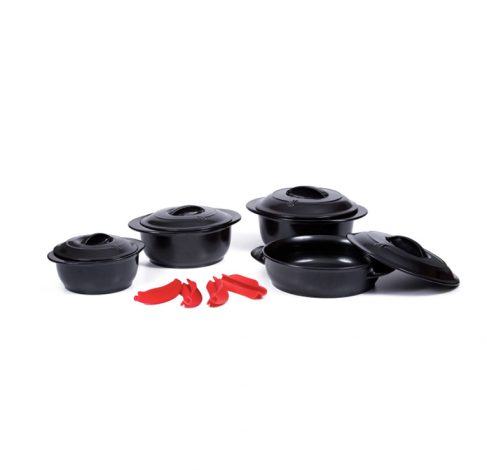 Ceramic Cookware
100% ceramic cookware that is non-toxic, nonreactive and works great. Ensure that no chemicals or metals leach into your food.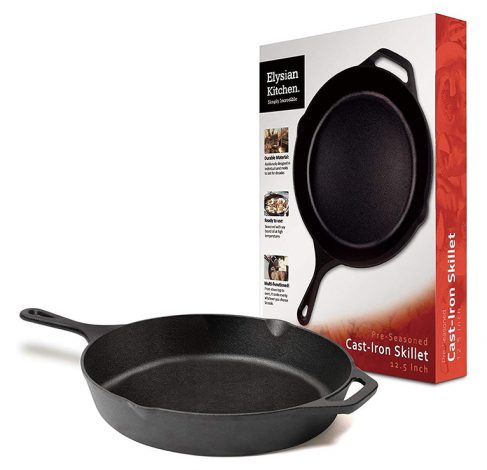 Cast Iron Skillet
A heavy-duty cast iron skillet that comes pre-seasoned and provides even heat. This is a great size to use for a variety of cooking techniques.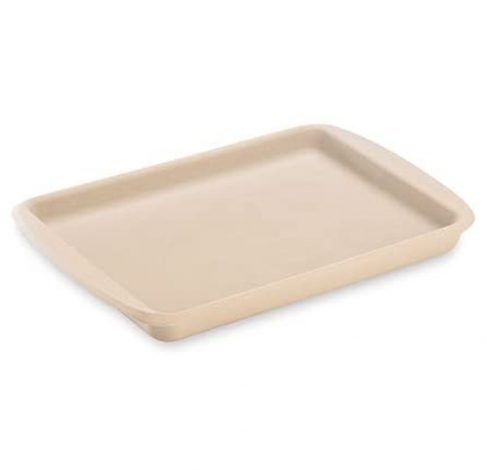 Stoneware Pan
This stoneware baking pan can be used for so many things and is easy to clean. I use this for roasting vegetables and fish, it's a great all in one pan.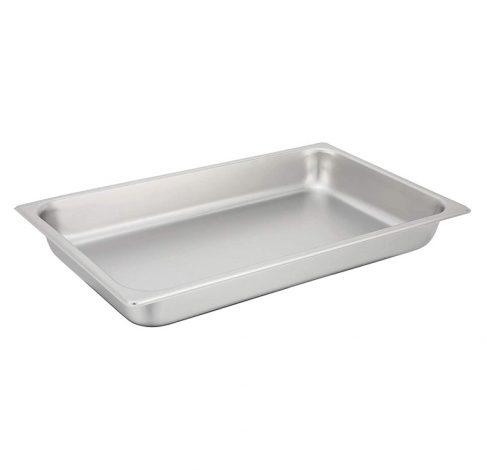 Sheet Pan
This high quality stainless steel pan is great for roasting veggies. It's easy to use and very easy to clean. This pan works great for baking too.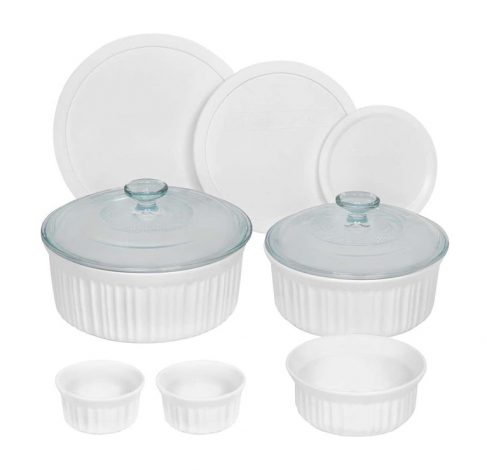 Bakeware
This is a great bakeware set that comes in a variety of shapes and sizes. These dishes can easily go from the freezer to the oven to the table.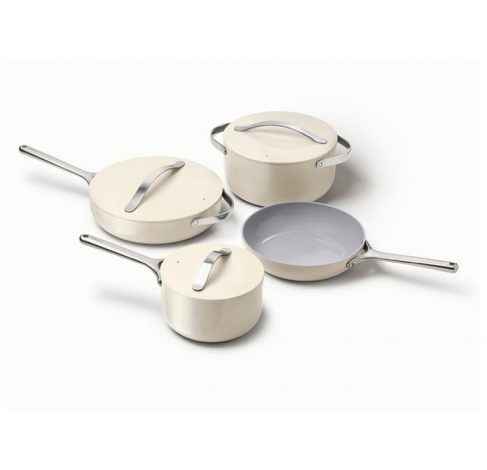 Ceramic Cookware
Caraway provides eco-friendly products that are free of Teflon, lead and cadmium. This is beautiful, high-quality, toxin-free cookware.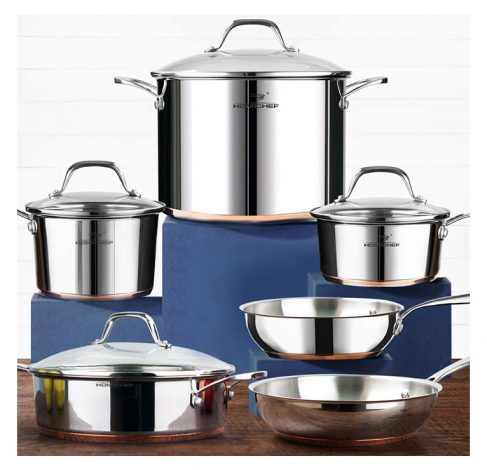 Stainless Steel Pots
General non-stick coating cookware releases toxic fumes when cooking. This set is nickel and coating free and offers a variety of shapes and sizes.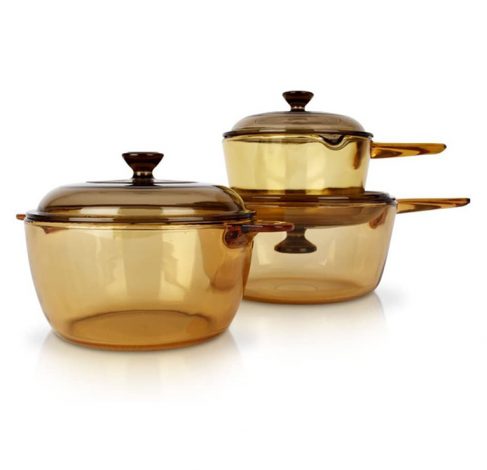 Glass Pots
These pots are durable, easy to clean, and will last forever. They come in a variety of sizes that are dishwasher, microwave, and oven safe.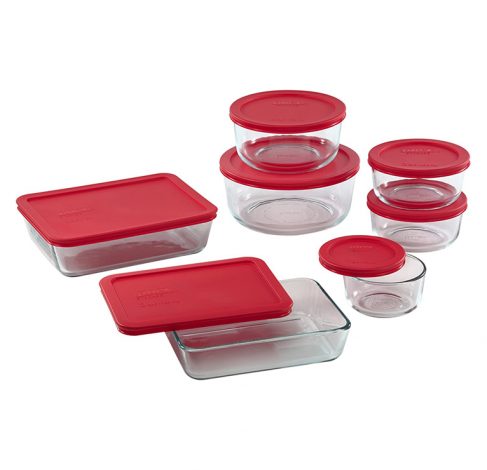 Pyrex
Solve your food storage problems. These glass storage containers come in a variety of shapes and sizes. Perfect for leftovers and snacks.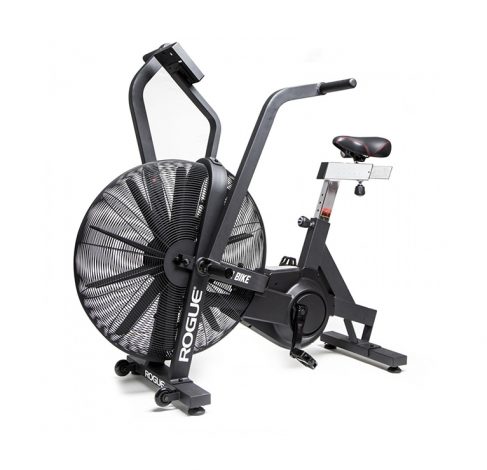 Rogue Echo Airdyne
Perfect for an at-home or studio workout providing resistance for both upper and lower body. This bike is so well built it may outlast you!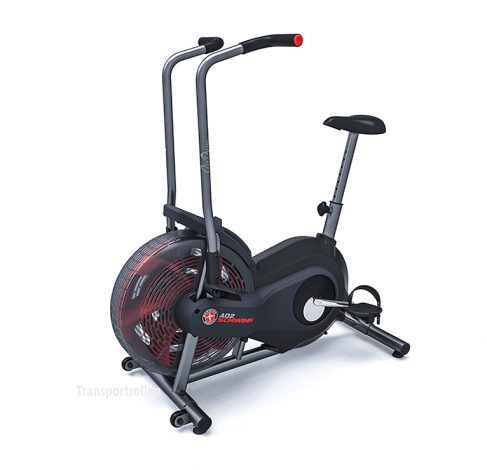 Schwinn Airdyne Bike
A lower-cost airdyne bike that provides at-home cardio sprint training with both upper & lower-body resistance to create a challenging workout.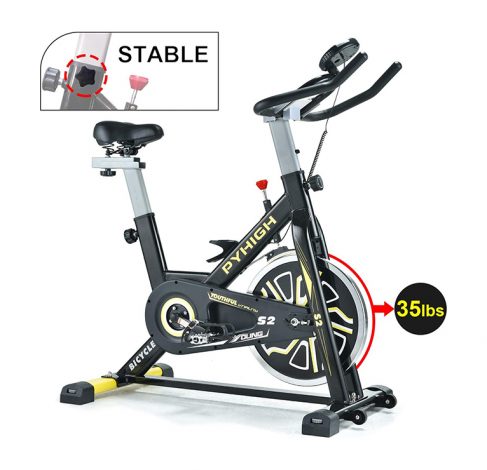 Upright Bike
Looking for an inexpensive alternative to a Peloton? This bike is fully adjustable in all directions and makes the perfect at-home exercise bike.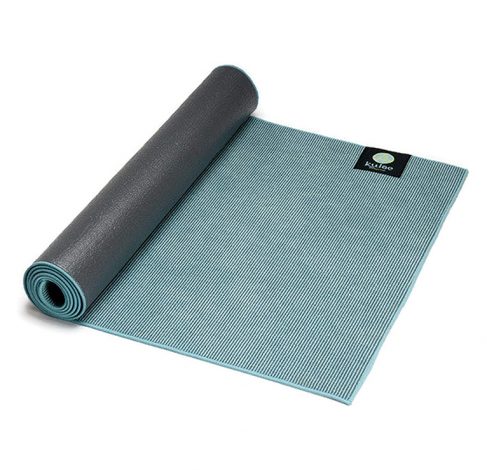 Kulae Yoga Mat
This is by far the best yoga mat I've ever used. It combines a non-slip rubber mat with a built-in "towel" surface to absorb sweat.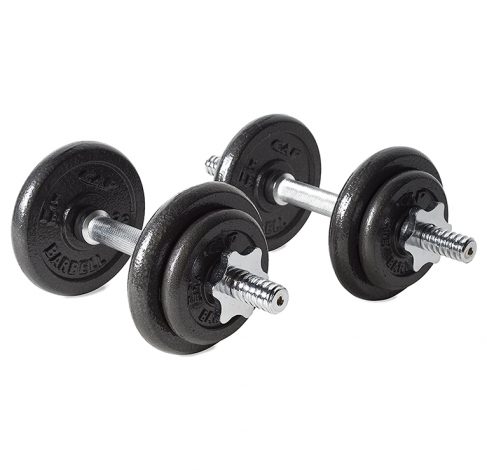 Dumbbells
I've been using dumbbells like these ones for 25 years. They're no-frills, inexpensive, durable, and they do what you need them to do.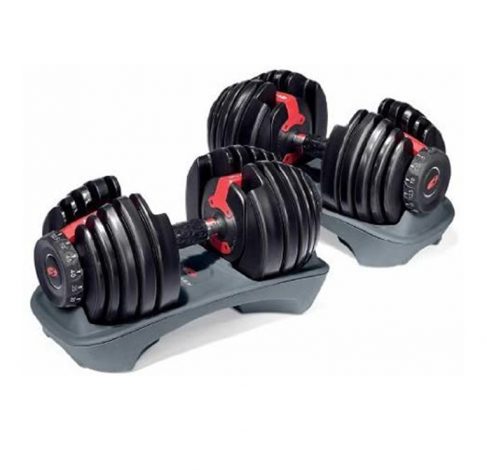 Bowflex Dumbbells
Adjustable dumbbells are a great addition to your home gym. They offer versatility, allowing you to switch between a variety of exercises.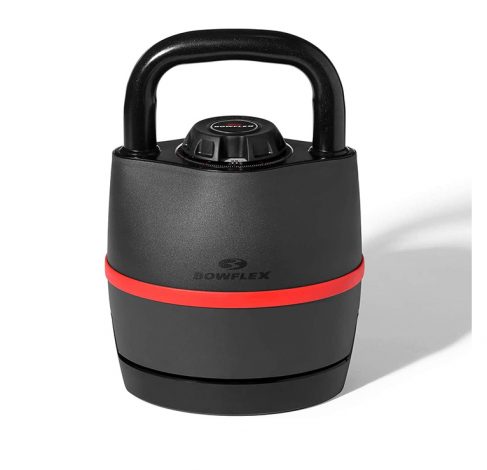 Bowflex Kettlebells
Adjustable kettlebells allow you to perform a variety of exercises and easily change resistance and weight to suit your needs.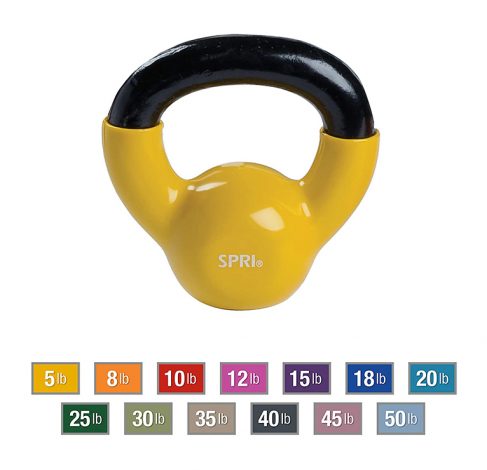 Individual Kettlebells
Kettlebells are an amazing way to train your body and strengthen your posterior chain. These kettlebells also won't damage your floor.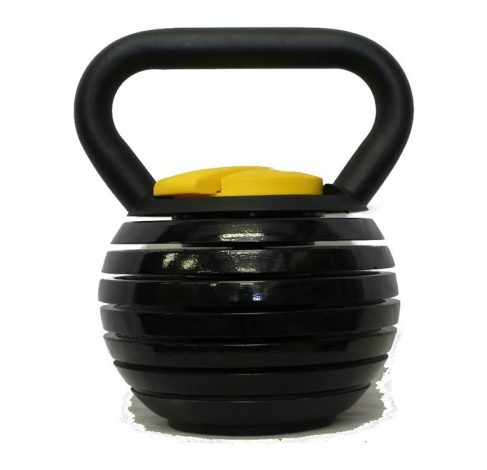 Adjustable Kettlebell
Just like adjustable dumbbells now you can save hundreds of dollars by purchasing one kettlebell and simply adjust to your desired weight.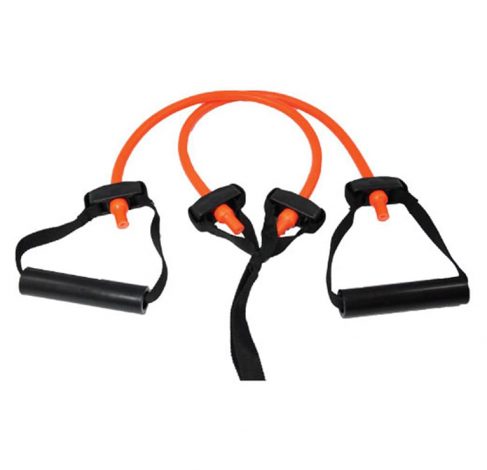 Single Travel Band
This is my band of choice when I am traveling. Insert the notch in a door, close the door, and you can perform dozens of exercise variations.
Multi-Band Set
Exercise bands are a great at-home alternative to cable-based exercises. This band set allows you to do a variety of exercises right from home.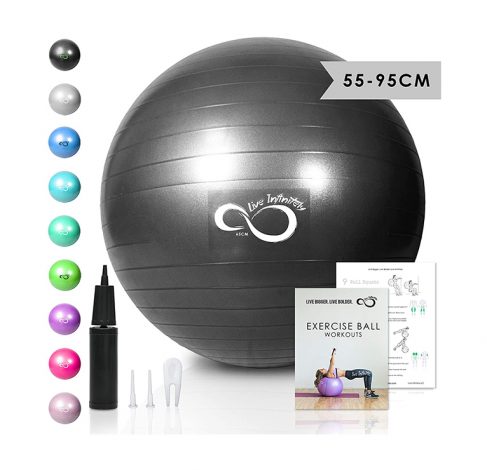 Stability Ball
Stability balls are a great way to replace any bench exercise while working out. They also make a great seat so that you can focus on posture.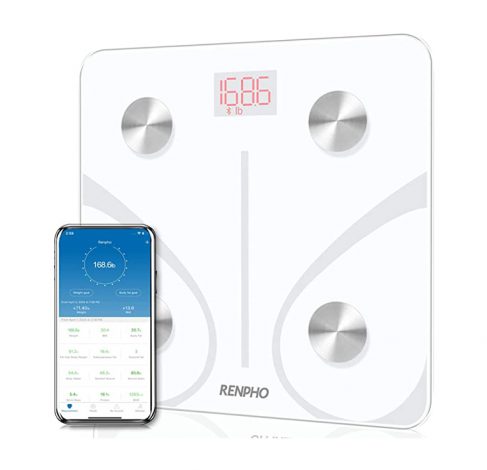 Renpho Scale
By far the best scale in its price range. It measures everything from your weight to BMI to body fat % to lean mass and has a multiple user function.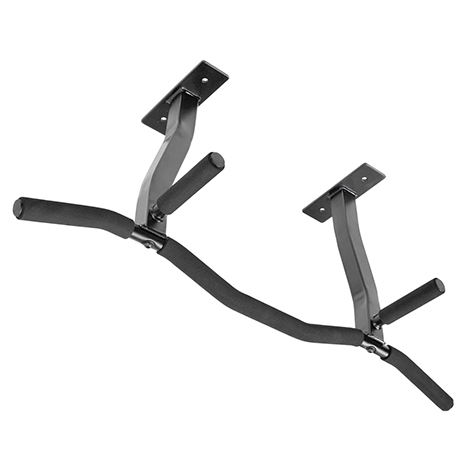 Ceiling Pull-Up Bar
This is my new pull up bar of choice. It's the perfect way to save space by mounting it to your ceiling to use for chin-ups, TRX and bands.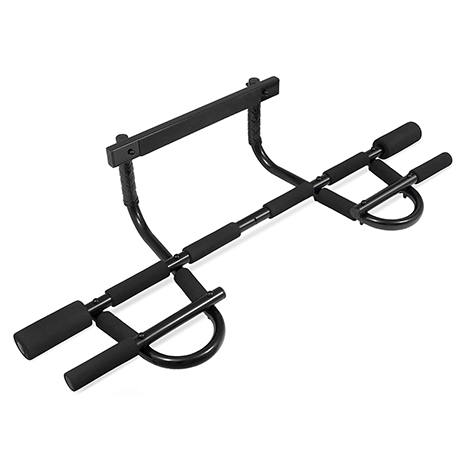 Doorway Pull-Up Bar
For over 20 years I used this doorway pull up bar for my chin-ups, ring work, and hanging ab leg lifts. It's high quality and easy to store.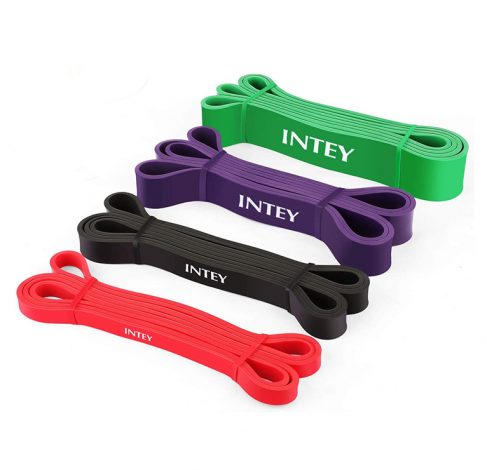 Monseter Bands
These bands can be looped around any pull-up bar to allow you to complete chin-ups as you progress to doing them on your own.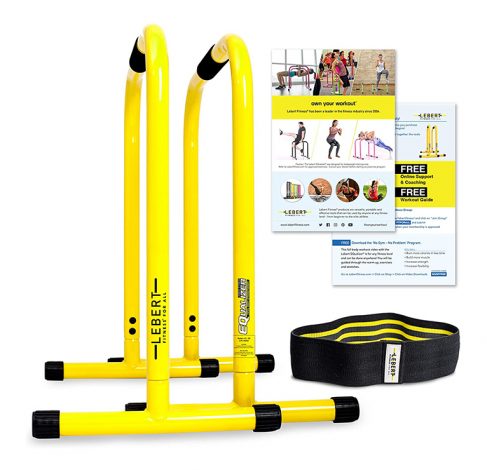 Inverted Bars
I use these bars for inverted rows, dips & other bodyweight exercises. They're lightweight, easy to store & highly effective for at-home workouts.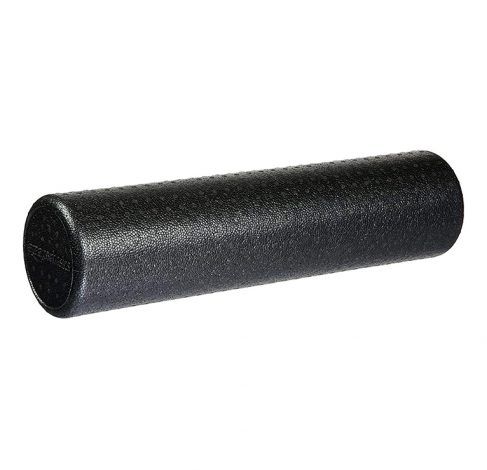 Foam Roller
This is a simple & inexpensive foam roller that I've recommended for years. It's lightweight, easy to store and holds up for a long time.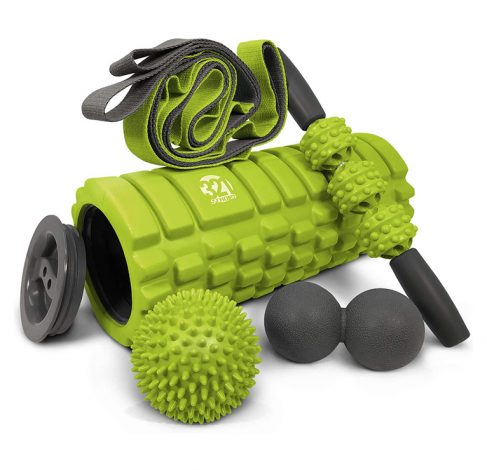 Trigger Point Set
This takes foam rolling/SMR to the next level. It's a deeper trigger point therapy that can be done at home with these highly effective massage tools.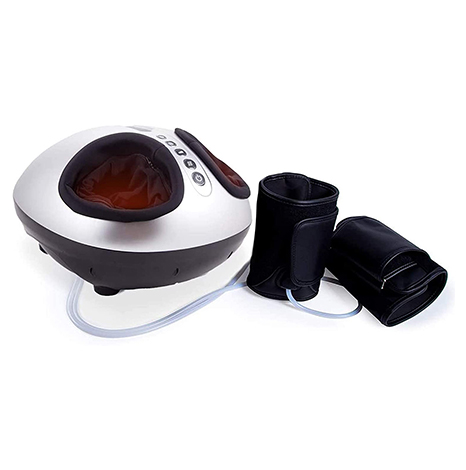 Foot Massager
This is the first true foot massager to come to the market! It's one of a kind and can actually provide a real foot massage anytime anywhere.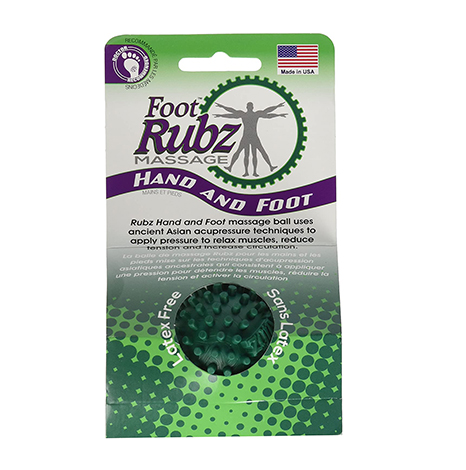 Foot Massage Ball
This massage ball is perfect for rolling the bottoms of your feet after workouts or before bed to calm the nervous system and loosen up tight feet.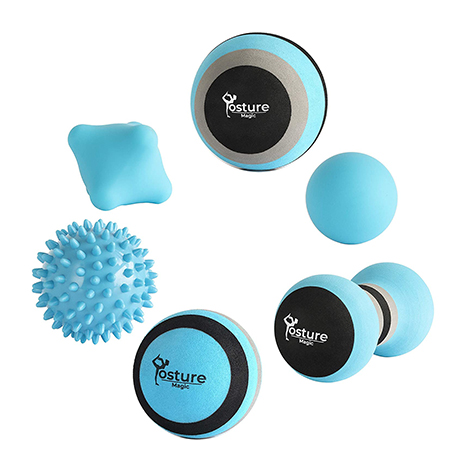 Massage Ball Set
This set of massage SMR rolling balls allows me to ease tension in my muscles between massage visits. It's a great all-in-one package.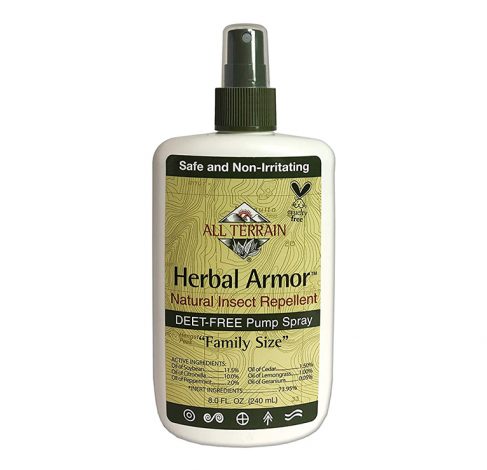 Herbal Bug Spray
This was my go-to choice when traveling overseas and I still use it to this day. It is great for children and adults and is made of all-natural ingredients.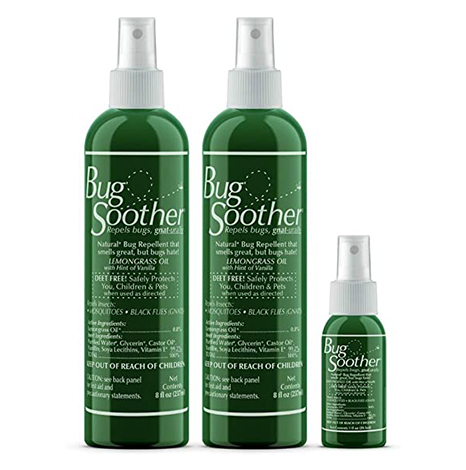 Bug Soother
My other favorite herbal bug spray. It has more of a vanilla scent and it comes in two sizes - one of which is easy to store away for travel or on the go.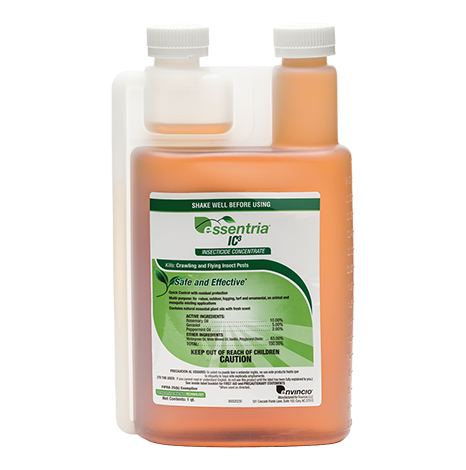 Outdoor Yard Spray
A perfect natural pesticide for your yard. It's made only from essential oils and it keeps the bugs away while keeping your pets and family safe.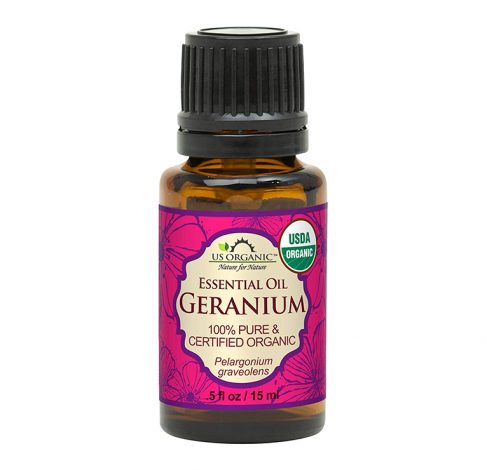 Rose Geranium Oil
This is a great add-on to my herbal bug spray and it's something I use with my dog as well. It also helps with ticks- And it smells great too.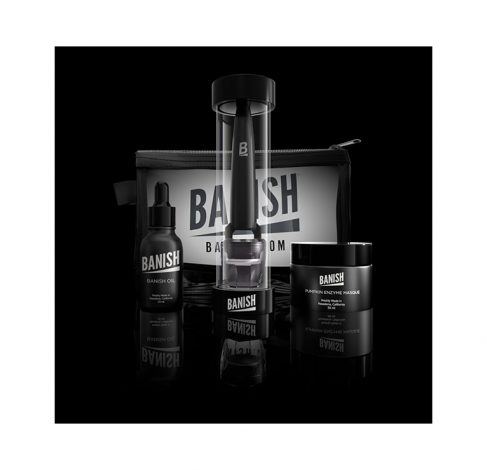 Banish Acne Scars
This is a great skincare routine that you can use if you're dealing with acne scars. The kit includes everything you need to get started.
Badger Sunscreen
I've been using this non-nano particle zinc oxide sunscreen for many years for myself and my family. It's a simple formula and rubs in easily.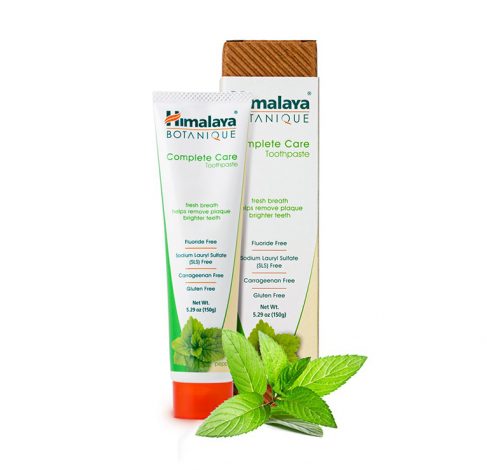 Toothpaste
I've used many kinds of toothpaste & many claim to be natural but still contain carrageenan & other additives. This brand does not.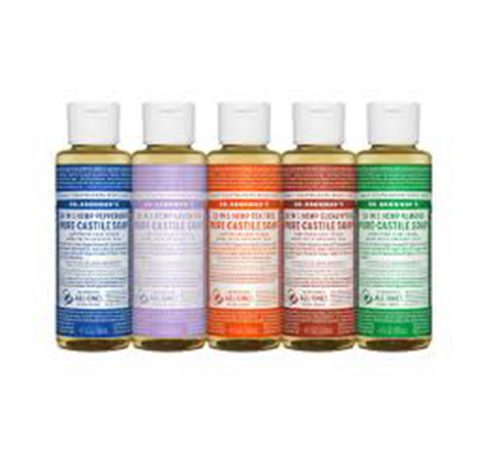 Dr. Bronner Soap
Dr. Bronner's makes a clean, non-toxic concentrated soap that you can use everyday for your body or even cleaning around the house.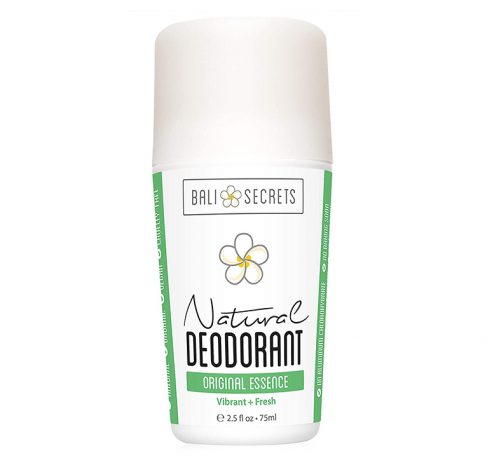 Strong Deodorant
Looking for a strong deodorant? This unscented deodorant brand has a non-synthetic version of alum that helps with sweating & odor.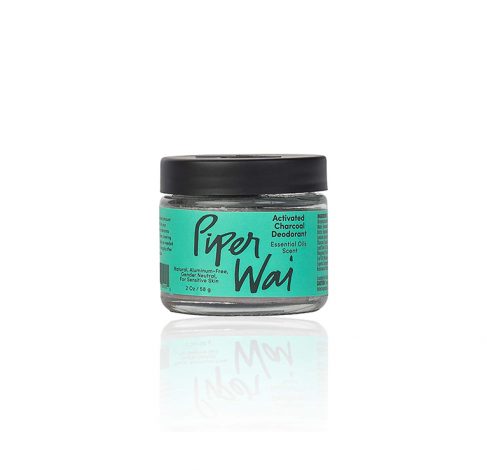 Natural Deodorant
This is a great alternative to toxic deodorants that contain synthetic aluminum. It contains clean ingredients to keep you fresh & dry.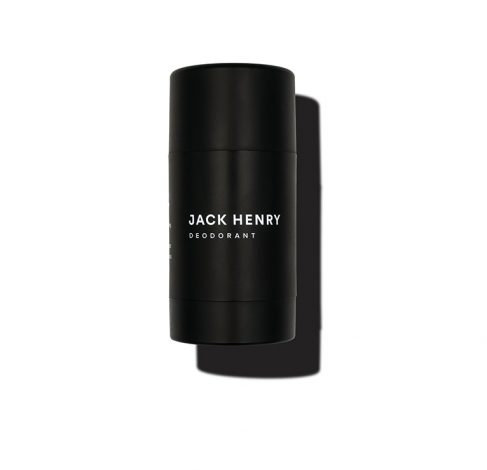 Men's Deodorant
This is the cleanest deodorant (8 organic ingredients) I have found and it actually works. It's now my go-to for any and all activities in daily life.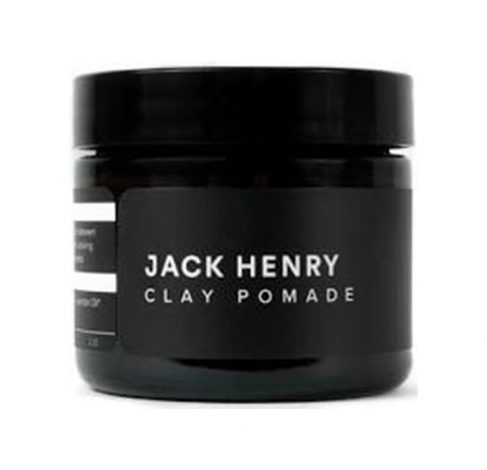 Hair Styling Product
This is as clean as it gets & only contains organic coconut oil, bentonite clay, beeswax & lavender oil - it's my go-to daily hair styling product.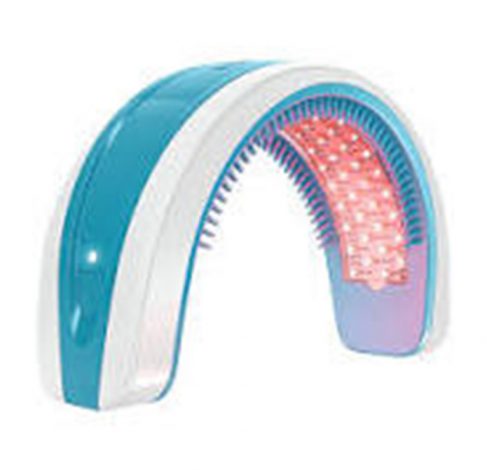 The LaserBand
This is an at-home treatment for hair loss. The HairMax delivers light energy directly to your hair follicles and is clinically proven and safe.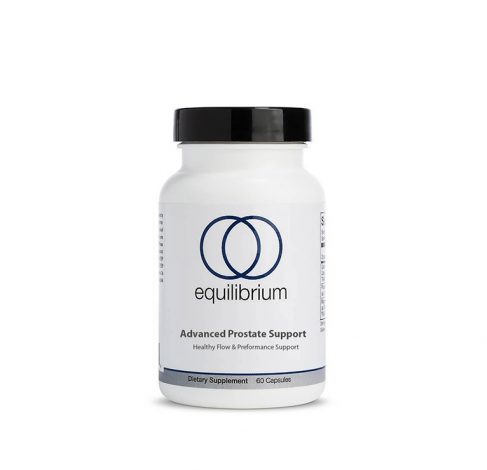 Hair Loss Herbs
Advanced Prostate Support includes botanicals and trace minerals which work in synergy to support healthy prostate function.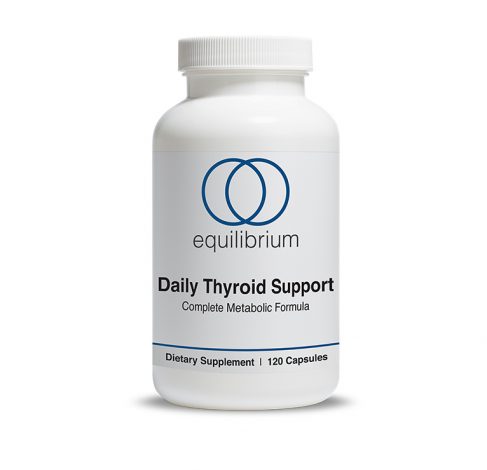 Thyroid Support
A comprehensive formulation that provides a blend of nutrients and botanicals working in synergy to support thyroid health.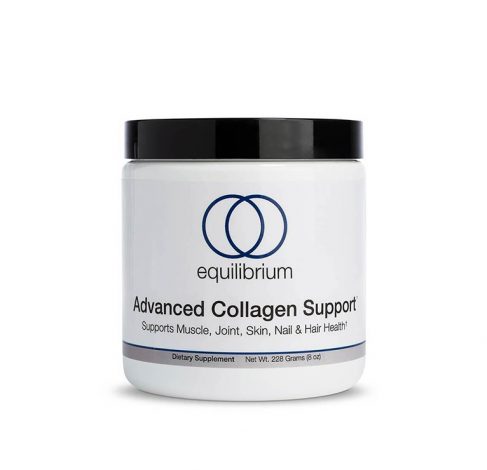 Collagen Support
Give your skin and nails a boost. This is a powerful collagen powder with 4 patented products included in just one product!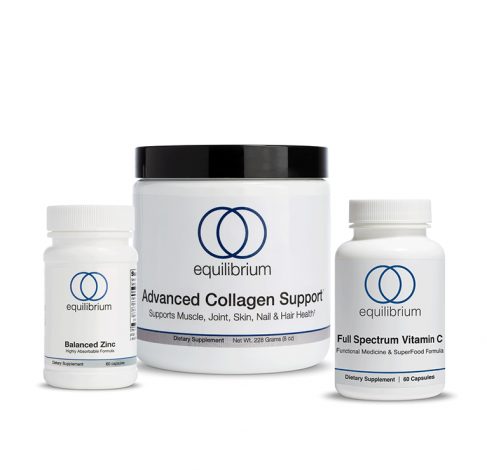 Beauty Bundle
Beauty from the inside out. This is a synergistic blend of vitamins and minerals that work together to address your top skin concerns.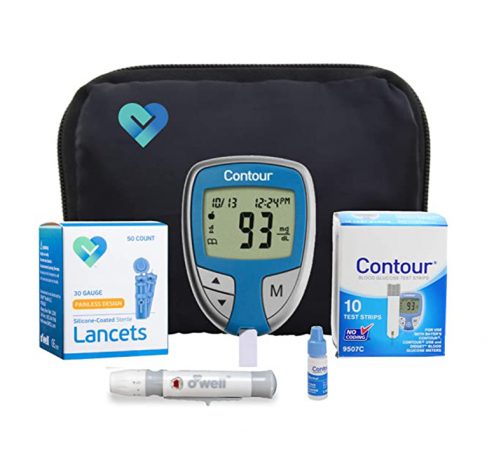 Glucometer
A simple at-home glucometer will allow you to prick your finger and find out your blood sugar level upon waking or at any other time of the day.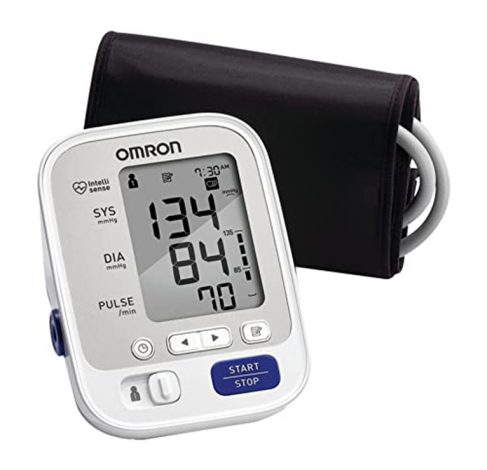 Blood Pressure
Find out your blood pressure without a trip to the doctor. This at-home device will automatically take your BP with the press of a button.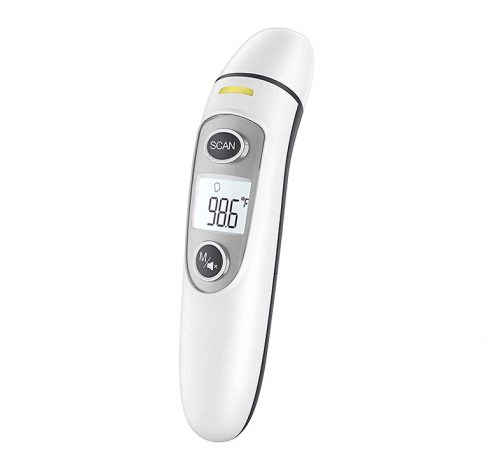 Thermometer
A simple to use forehead thermometer for babies and an ear thermometer for children and adults is a must-have for your home health kit.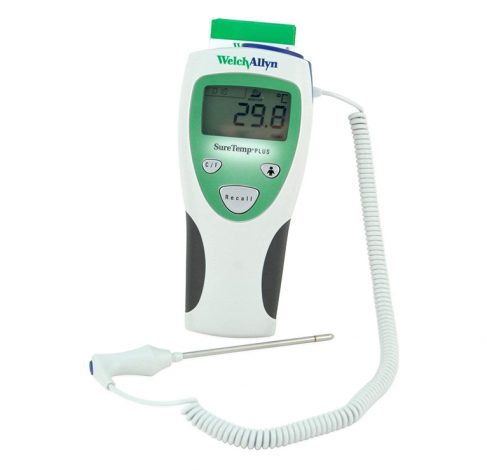 Oral Thermometer
This is a professional thermometer that I use in my private practice. It's fast, effective, and comes with disposable applicators.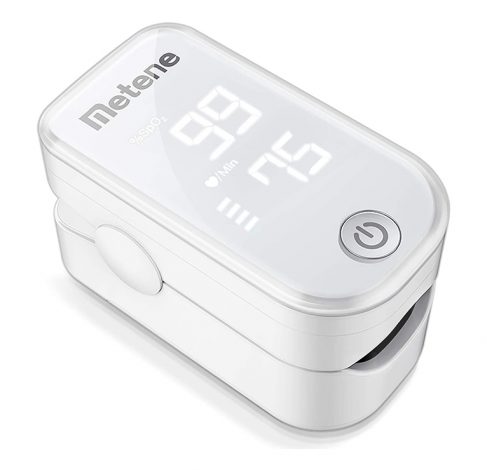 Pulse Oximeter
Being able to assess your blood oxygen levels is a key biomarker you should be aware of. Use this to check your blood oxygen levels anytime.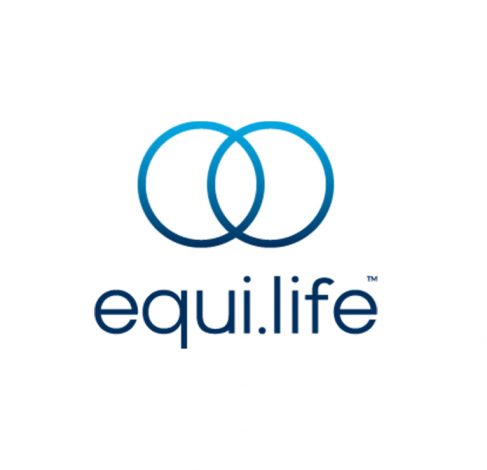 Supplements
Are you ready to get well and feel alive again? Start on your path to wellness with premium supplements that are 3rd party tested.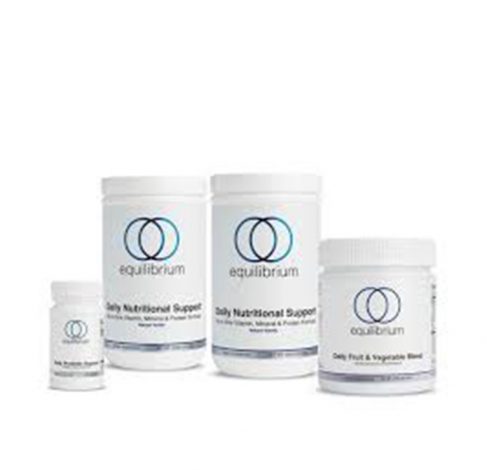 Daily Protocols
Give your morning routine a boost! This is the exact protocol that I do each morning and what I recommend to my private wellness clients.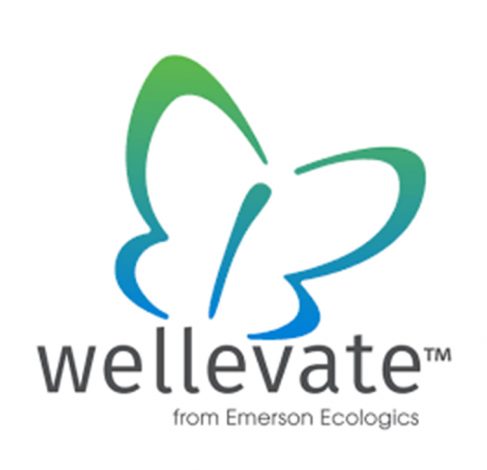 Wellevate
Wellevate offers access to a variety of supplements that you can use for yourself or recommend to your health clients.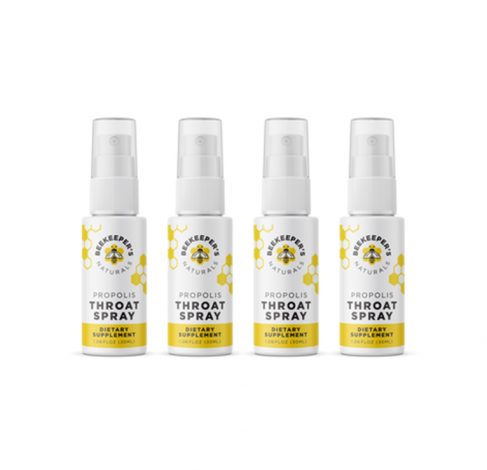 Throat Spray (kids)
This is a gentle and kid-friendly throat spray to help boost their immune system and soothe sore throats. It is made with buckwheat honey and propolis.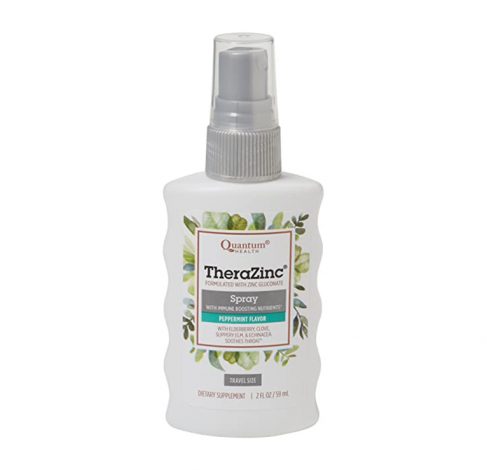 Travel Spray
This is my go-to when traveling to keep my immune system strong. A great blend of zinc, peppermint oil, menthol, and cherry bark extract.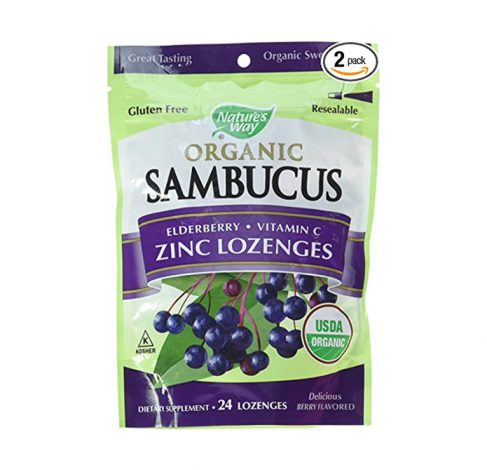 Zinc Lozenges
Grab these for the upcoming cold and flu season. These zinc Lozenges are made with elderberry to support a healthy immune system.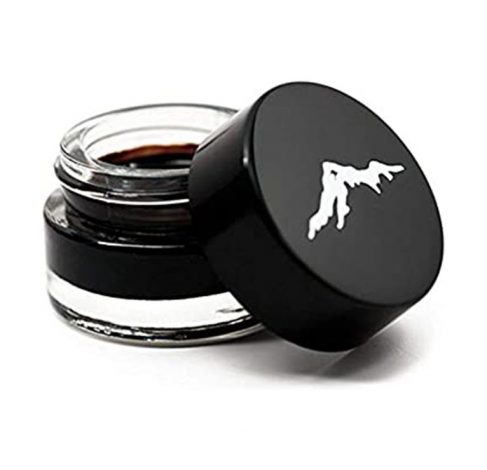 Himalayan Shilajit
The #1 Shilijit brand that provides you with all the benefits while being low in heavy metals and toxins. Use Code "Stephen" for 15% off.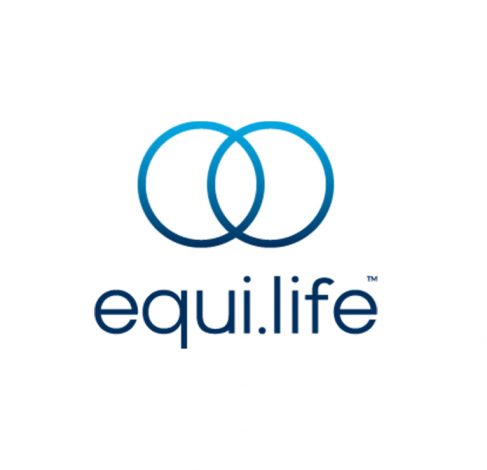 All Labs
The key to getting well is to get to the root cause of your illness. There are a variety of labs to help you do just that. Don't guess, TEST!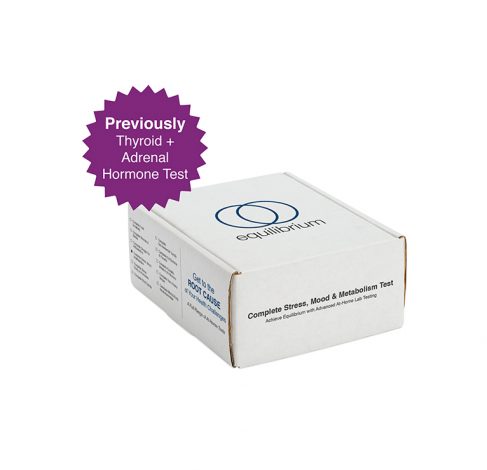 Hormone Testing
It's absolutely vital that you know what your hormone levels are. This lab test measures your levels of thyroid, adrenal output, and hormones.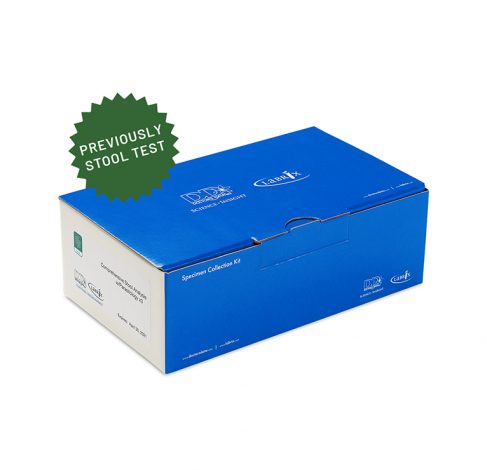 Gut Testing
This test measures microscopy, antigens, cultures and occult blood in your gastrointestinal tract so you can uncover why you're feeling unwell.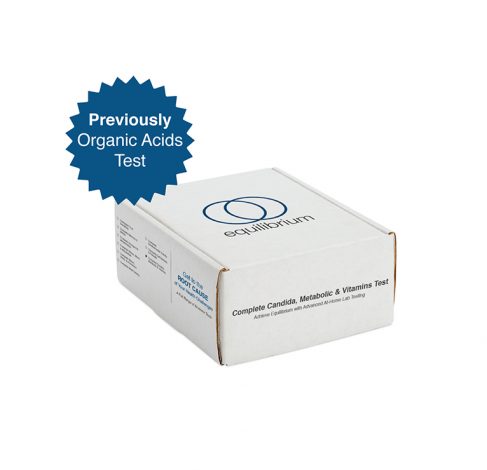 Candida & Vitamins
A convenient at-home lab, so you can assess how well your digestive system is functioning, along with your energy and mood metabolites.
Minerals & Metals
Are you stressed, tired, anxious, and overwhelmed? This is the test that will enable you to discover the underlying issues making you feel unwell.
Inflammation Test
This easy, at-home lab test measures your inflammation levels and gives you an overview of your overall cardiovascular health.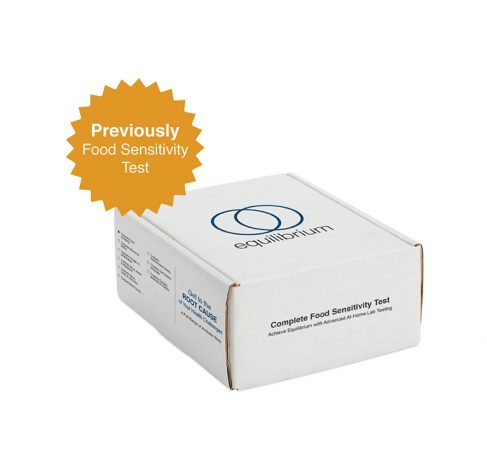 Food Sensitivity Test
Make positive changes in your diet and solve your food-based health mysteries by testing your levels of sensitivity to 190 common foods.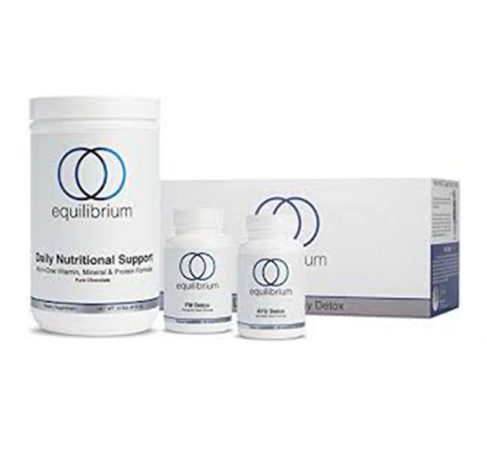 Dr. Cabral Detox
My go-to Functional Medicine formula for helping people to reduce their total toxic load and begin the healing process to wellness.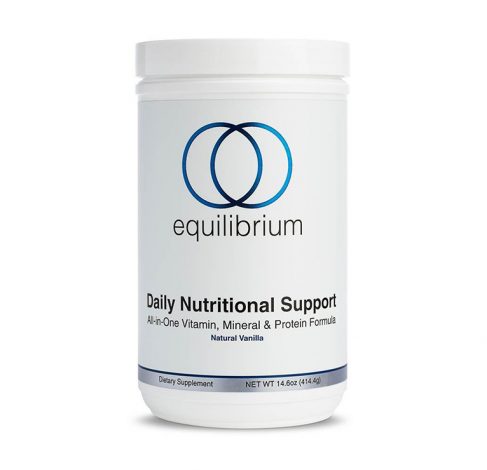 Daily Support
This is a "One Stop Shop" for your multi-vitamin, mineral, electrolyte energy blend, antioxidant, and detox support. Perfect for daily use.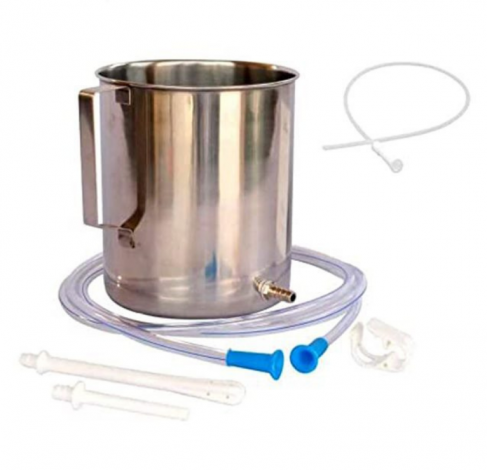 Coffee Enema Kit
One of the many ways to help your body detox is through an enema. This all-in-one kit has everything you need to get started.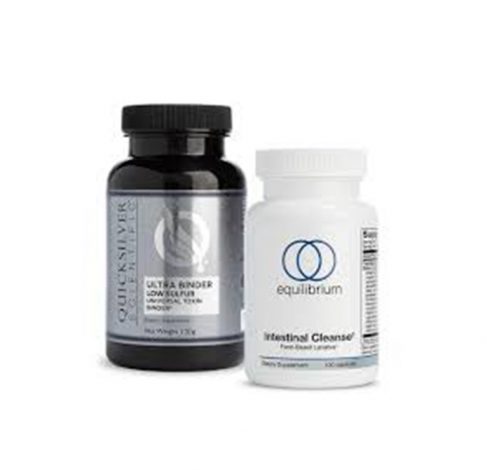 Intestinal Cleanse
Do you suffer from constipation or hard to pass stools? This intestinal cleanse protocol will help eliminate years of built-up toxic waste.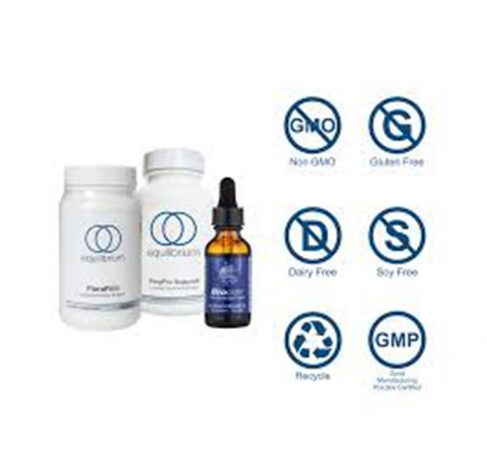 ParaSupport Protocol
Use this scientifically researched protocol to help you take control of your gut and remove unwanted pathogens that don't belong.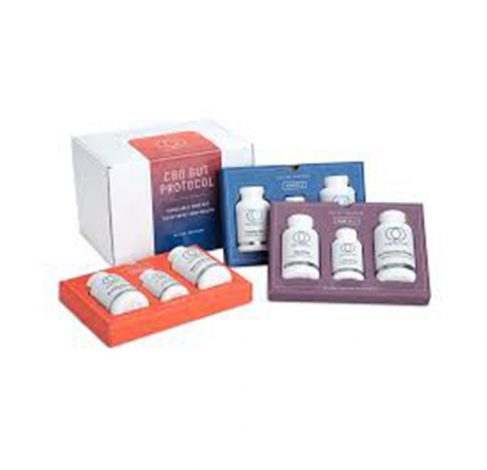 CBO Gut Protocol
This scientifically validated and comprehensive protocol addresses the root cause of your gut, digestion and related health issues.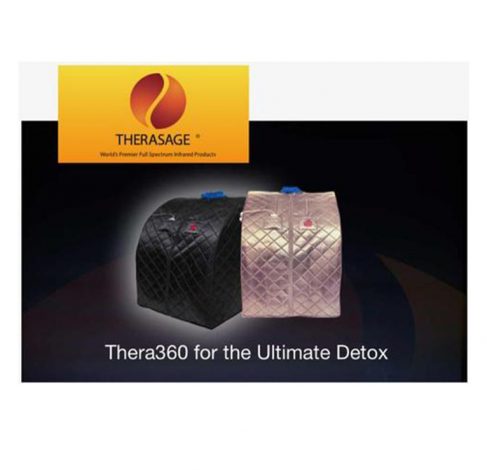 Portable Sauna
This is a great way to detox and sweat anywhere. This portable infrared sauna offers full-spectrum infrared, negative ions, earthing, and no EMF's.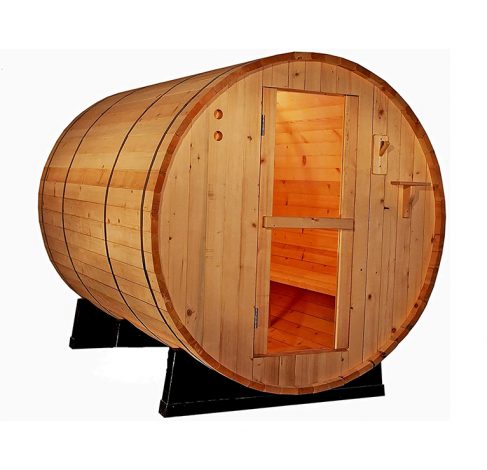 Outdoor Barrel Sauna
Being able to sauna outdoors all four seasons is an amazing feat! I chose a cedar, 6' barrel sauna and it's been a great investment in my health.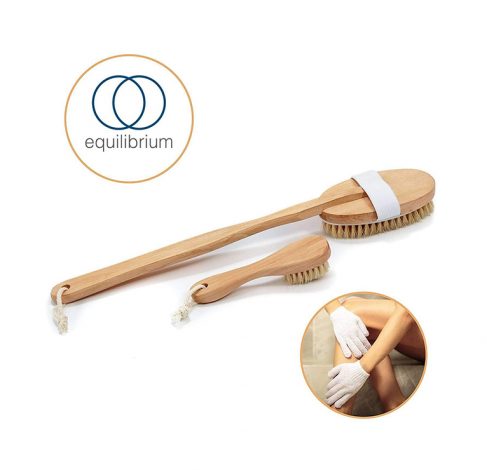 Drybrush Spa Kit
Dry brushing is essential for stimulating the lymphatic system. This spa kit has everything you need to get started.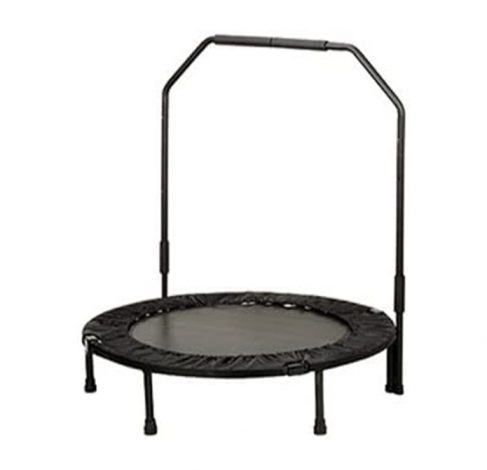 Rebounder
Rebounding encourages the drainage of lymph fluid and helps your body detox. Exercise and detox with this foldable rebounder.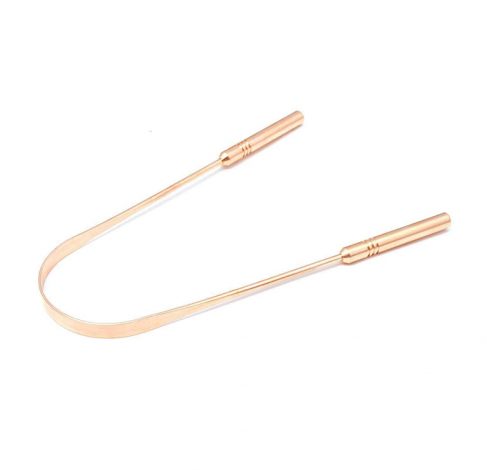 Tongue Scraper
This ayurvedic tongue scraper will boost oral hygiene and get rid of the excess bacteria and plaque giving you a cleaner and better smelling mouth.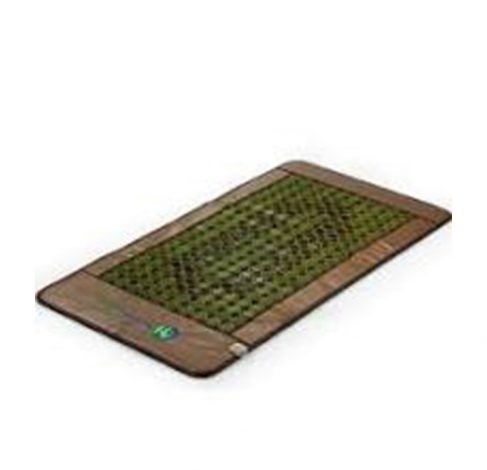 PEMF Mat
This is the same PEMF mat I use and it is the highest quality at-home mat available. It is low EMF and backed by scientific research.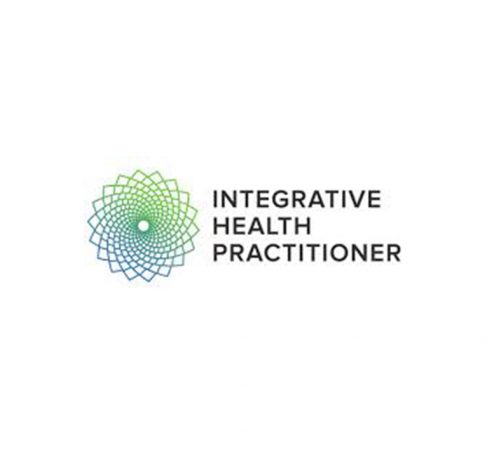 IHP Level 1
Looking to heal yourself and others? This is the globally recognized Health Coaching Certification based on my DESTRESS Protocol™.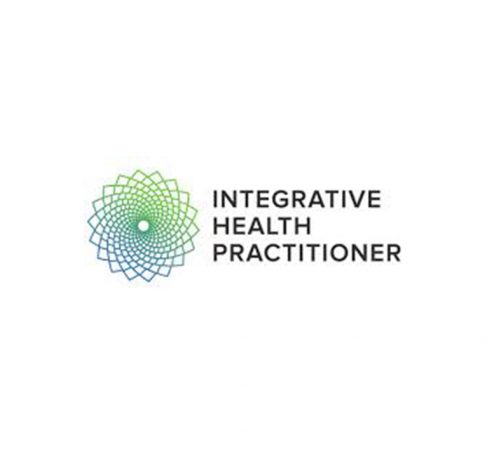 IHP Level 2
The next step in taking your knowledge to the highest level by learning how to read & apply at-home Functional Medicine Lab testing.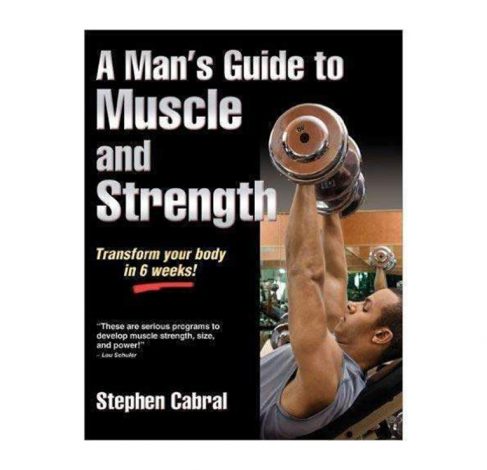 Workout Program
I wrote this book for my Functional Medicine practice. It contains the best programs (for men & women) that will stand the test of time.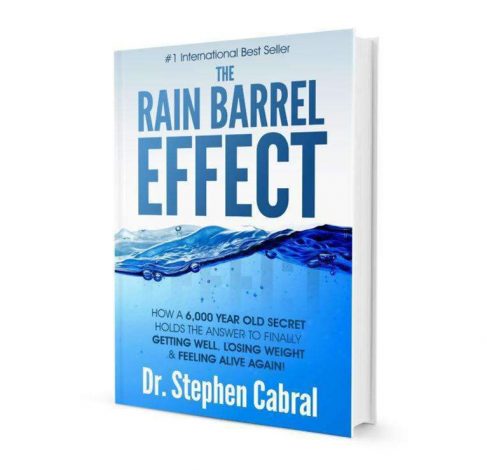 Rain Barrel Effect
This #1 International bestseller details how you became unwell and how to get your health & life back through my DESTRESS Protocol™.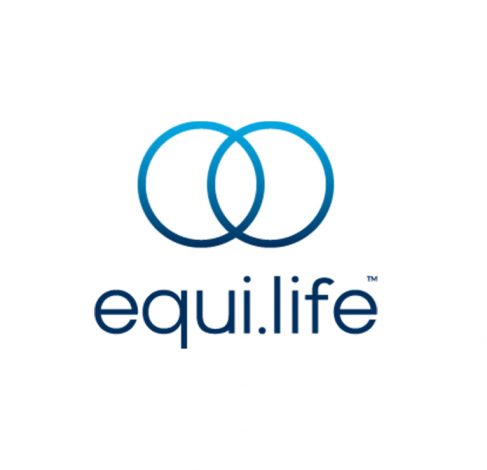 Detox Quiz
Take my free Total Toxic Load Detox Quiz to find out how toxins may or may not be affecting your overall health. Find your score today.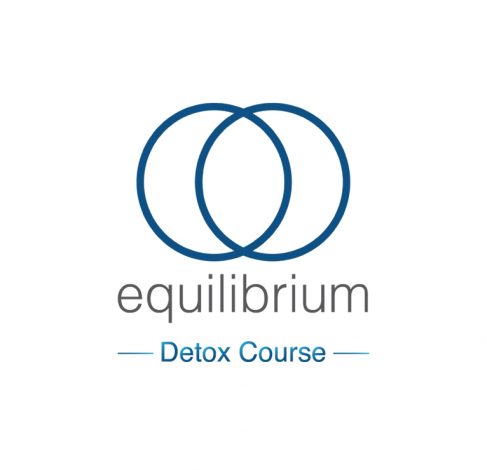 Detox Course
Take a deep dive into one of the most important topics. Learn to Empty Your Rain Barrel to get well, lose weight & finally feel alive again!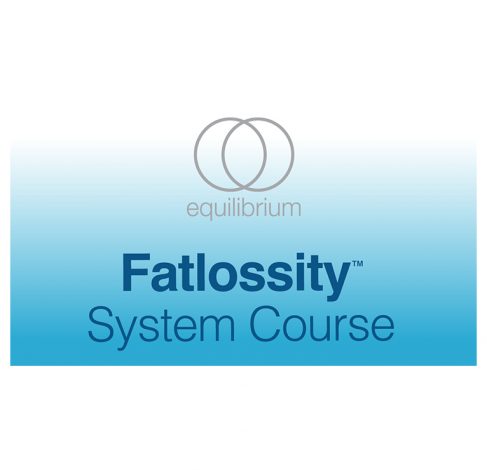 Fatlossity Course
Why do most diets not work for weight loss? Learn how to address the underlying, metabolic reasons of why you struggle to lose weight.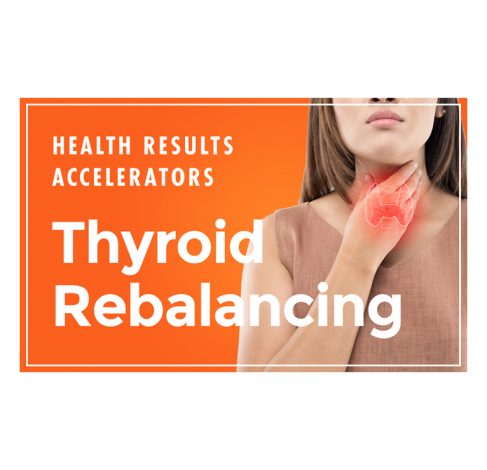 Thyroid Accelerator
Everything you need to know about your thyroid and actionable steps you can take today to begin rebalancing your thyroid.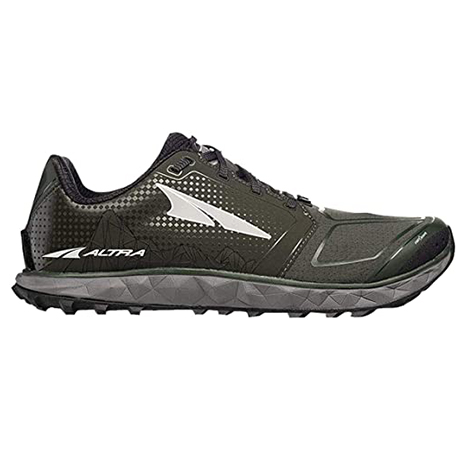 Trail Sneakers
It's great to be able to go from sitting in my office to outside running in the woods or trails. These are my trail runners of choice.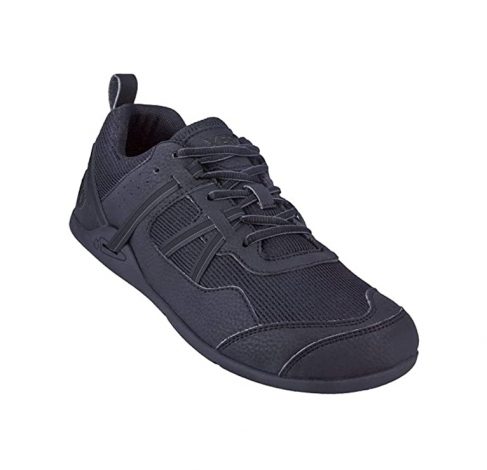 Minimalist Shoes
Lightweight and flexible shoes with zero drop. These shoes are perfect for those who want the benefits of bare feet, but with added protection.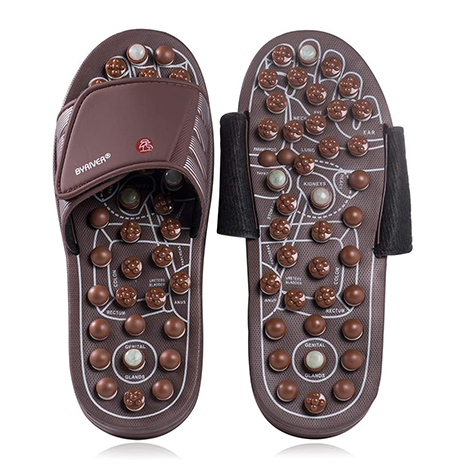 Acupressure Sandals
Great sandals to wear around the house. These acupressure sandals will work the tension out of your feet and help calm your nervous system.