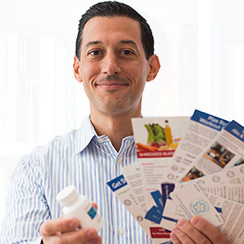 The search is over…
Never again will you be told you can't achieve your wellness or weight loss goals.
It didn't happen over night, but after 2 decades of research, 3,000+ books, and 150,000+ client sessions I've uncovered exactly what works – and why. I'd like to share that with you now. And since I know that there is so much misinformation and double speak out there I wanted to ease your skepticism and show you what works.
The Cabral Care Package is completely free and my gift to you today.
Without the information that you're about to receive I would never have gotten well and still would have been that sick and tired 17 year old kid that almost didn't make it. My hope is to save you the struggle I went through…
Learn from my mistakes, trial & error, and research – Download Your Welcome Package Today!