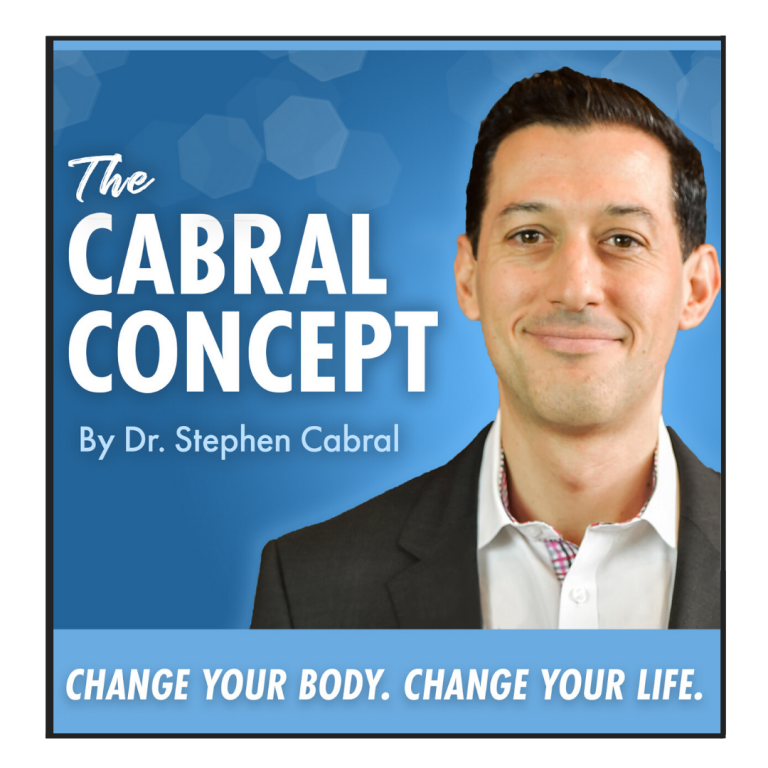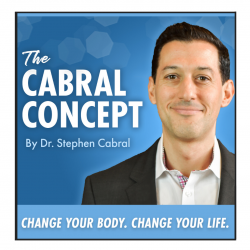 HouseCall: #1000, Dermatographia, Methamphetamine Detox, RA Food Test, Book Delay, Impetigo, Nutrition Book Recommendation
Thank you for joining us for our 2nd Cabral HouseCall of the weekend!
I'm looking forward to sharing with you some of our community's questions that have come in over the past few weeks…
Let's get started!
Alexis: Hi Dr. Cabral, I am slowly working my way through your podcast and have to say that they are life-changing. They have actually replaced my music while I work out.  I learn so much each time. I am needing some guidance on where to begin. I am wanting to have some of your functional lab tests performed at the beginning of the year but not sure which one to start with. I live a healthy lifestyle, work out 6 days a week with weights and HIIT/Tabata, rarely eat out, and buy all organic. The time I go to bed I am learning is far to late (between 12-1 am).  I have been having odd issues creep up over the last 2 years. I have developed a skin disorder called dermatographia, also called skin writing. Basically when I scratch an itch it gets really red and swells. I also have high cortisol levels (24 in the morning and around 21 at 5 pm). My cortisol binding globulin is also high. I struggle with anxiety and have all my life. My fasting glucose is also a little high (around 100); however, my a1c is normal at 5.1. Lastly, I have a sore in my nose that I cannot get to heal. My initial thought was pre-diabetes, but I am not overweight and with my a1c being normal, I am stumped as to what is going on. I am a 33 yr old female, 5'7″, 133 lbs. any insight would be greatly appreciated.   Thank you so much!
Lance: Hi Dr, I work with people who have long-term illegal drug use in their past. My clients are in early recovery and I firmly believe that nutritional changes can prevent more negative consequences in their lives. I will be using your MM podcasts to uplift and help them set new goals for success. What type of nutritional changes would you initially suggest for people who have anywhere from 5 – 30 plus years of Methamphetamine use?
Denise: I have RA that I am trying to control with the AIP protocol but after 2 years of this I am still having problems. If I try the FOOD sensitivity test would it show much when I have been on such a restricted diet? I HAVE severe brain fog and some hand joint inflammation and bad hair loss. Do you or your team have any advice for me? I recently found your podcasts and love it. I hope you can help me. I HAVE SEEN 2 functional medicine doctors that did a lot of testing but it did not help much. I went to someone who reads energy and she did help some by adding sunflower oil that stopped the dehydration problem. Then adding B vitamin helped some brain dysfunction. Any help would be appreciated.  SINCERELY  DENISE
Gary: Hi Dr. Cabral, My name is Gary from the Philippines and I'm interested in your book – Rain Barrel Effect. Don't you have any paperback version of the book? I'm interested because I've believe in reversing ailments and my son was diagnosed with autism and I'm following GAPS diet for him and we're seeing improvements. Hope to hear from you. Regards, Gary
1,000th Question: Bree: Hi Dr. Cabral, My 3-year-old son has had recurrent impetigo breakouts around his mouth. He was prescribed a topical antibiotic ointment which I put on the sores as soon as they start. It usually takes about 2 weeks for them to clear up. It just doesn't seem normal for him to be constantly getting these sores. There must be something wrong at a deeper level. He's generally healthy otherwise. No major health issues, typical 3-year-old. He does have a terrible diet. He pretty much refuses to eat anything green. Sometimes I can get him to drink a smoothie but it has to be pretty mild for him to drink it…so mostly fruit and a bit of spinach. I'm thinking my next step is to get the sores cultured….ugh! What are your thoughts?? Thank you SO much!!!
Kevin: Hi Dr. Cabral, I was wondering if you could provide me with 2 nutrition books that most impacted you? I am going into the nutrition/fitness field and crave to learn more about the topic. Thank you, Kevin
Thank you for tuning into this weekend's Cabral HouseCalls and be sure to check back tomorrow for our Mindset & Motivation Monday show to get your week started off right!
– – –
> Click here to listen in iTunes

> Or, click the play button below to listen to this episode now:
Show Notes & Resources:
>  My Top 10 Rules on Eating Well (episode 648)
>  Use This As the Foundation for All Diets (episode 637)
> Hair Tissue Mineral Analysis
> Thyroid + Adrenal + Hormone Test (also known as the "weight loss test")
– – –
Get Your Question Answered on an Upcoming House Call!

Submit your question at:
https://stephencabral.com/askcabral/
– – –
Listen to Previous Podcasts:

To listen to other episodes of the Cabral Concept, visit:
https://stephencabral.com/podcasts
– – –
Would You Take 30 Seconds to Rate & Review the Cabral Concept?
The best way to help me spread our mission of true natural health is to pass on the good word, and I read and appreciate every review!
1. Click link: https://itunes.apple.com/us/podcast/cabral-concept-by-stephen/id1071469441?mt=2
2. Click "View in iTunes" button
3. Click "Subscribe" button
4. Click "Ratings and Reviews" text
5. Click to rate and leave a short review and you're done!
* Thank you again and every review gets entered in my monthly contest to win great prizes!
– – –