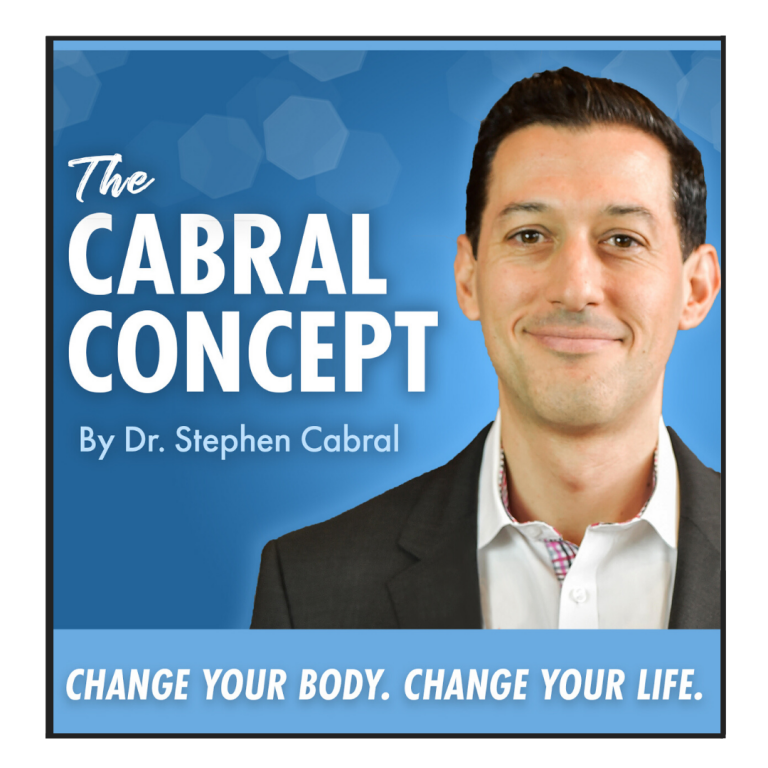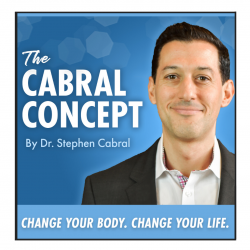 HouseCall: Rheumatica, Tubes in Ears, EMFs in Bedroom, Turpentine, Sporadic Cycles, Inflamed Elbow
It's already the weekend and that means it's time for our HouseCall shows!
Here are this weekend's community questions!
Erin: Hi Dr. Cabral, I can't thank you and Julia enough for the positive influence you are having on our family and our health. Your health coach Julia has been amazing in guiding us, answering our questions and encouraging us on our path to health. My husband and I are both on our healing journeys and it is all thanks to you and your team! We listen to your podcast every day and talk about you and your teachings to all our friends and family. My question for you today is concerning my mother. She is 73 years old and has suffered from Polymyalgia Rheumatica for many years. She has been taking prednisone and the side effects are debilitating, always hungry, weight gain, hair loss to name a few. She was looking into biologics based on the recommendation of my sister-in-law, but then discovered they are only available for those suffering from Rheumatoid Arthritis. Today her doctor gave her a prescription for Celebrex. We would love for her to work with you and ultimately be prescription free and pain free. I think she has digestive and possibly hormone balance issues too. What would you suggest to be the best place for her to start? Thank you again for all you do. You are making an amazing difference in the world by sharing your knowledge, passion and compassion with others! Take care, Erin
Monique: Hi Dr. Cabral! Monique here again, I'm sure you've answered this question before or something similar but I just wanted to get a more direct answer! My nephew (boyfriend's nephew) is a little over a year and a half and is having symptoms of a problem that runs in the family, with only the men. For the past maybe 5-6 months he has had a constant runny nose and now the doctors are saying he has fluid build up behind his ears. My boyfriend and almost every man in the family has had tubes put in their ears for this same problem when they were very little. For a while when he first started eating harder foods he started having very disgusting poops and getting sick often. I believe he has taken a few different kinds of medication but I'm not sure exactly what. I truly believe from all that I have learned from you that it is all related and he has some type of sensitivity. His mother doesn't think so, she is a nurse, and believes he might just have to get the tubes too. I want so badly to help but don't want to step on toes over the truth. I know they will do what's best but I'm also not sure how to go about explaining this to her. He is an awesome kid and has great parents and family but they just don't understand the natural health side and the true issue and solution that will last forever instead of the alternative(conventional medicine). Love them want to help them as much as I can, what do you suggest for me to do in my position and what do you believe is happening with him. Thank you so much for all you do truly. Monique
Taylor: Hello Dr. Cabral, I have been trying to figure out why I get weird dizzy spells in my bedroom. My husband pointed out last night that we sleep within 5 feet of the circuit breaker in our apartment. Unfortunately, there is nowhere else to put our bed because of the size of our apartment. Do you have any recommendations on how to block the EMFs from the circuit breaker? I'm also aware that apartment at are like hot spots since there is so much WIFI surrounded you. Any advice or recommendations would be greatly appreciated! As always, grateful for your help!
Elizabeth:  Hi Dr. Cabral I was reading about pure gum turpentine and how it's been used medicinally since ancient times and was used in ancient Babylon to treat stomach problems, inflammations, joint pain, ulcers, etc. I trust your view so wondered your opinion on this remedy. There was an interesting article on this and Lingzhi mushrooms by Dr. Mark Sircus. Thank you for all that you are and do… look forward to future podcasts 🙂
Dee: Hi Dr. Cabral. I appreciate your podcast very much. It's the only podcast I listen to! I had a question about menstrual cramps. I am 46 yrs old and have sporadic cycles. (3 weeks late, 1 week early, etc) The first two days of my period are pretty unbearable and I'm in excruciating pain. I had high hopes that the CBD oil would help with the pain, but I've tried it for the past 3 cycles and I don't see a noticeable difference. I'm even taking it every 2 hours and I'm not having any relief. Can you recommend anything natural to take for that kind of pain? Years ago I took Advil and that did help, but I'm not using chemicals anymore and am struggling to find something natural that helps. Thank you
Lauren: Hi, Thank you in advance for everything. I am addicted to your podcasts. You are great! My dad has severe tennis elbow (bursitis) that he left untreated for a while. He received cortisone shots and some PT etc and nothing permanently helps. He had an MRI and it is torn. He is a chef and can't take off so resting really isn't an option at this time as he is always using elbow/wrist. The pain is severe and I was wondering if there is anything more natural that he can be doing. Can this inflammation be linked to other issues/problems? Should he be following any specific diets? Thank you! 
I hope you enjoyed the show and be sure to check out part 2 tomorrow!
– – –
> Click here to listen in iTunes

> Or, Click the play button below to listen to the episode now
– – –
Show Notes & Resources:
> Dr. Cabral Consultation Application
> Hair Tissue Mineral Analysis
> Food Sensitivity Test (at home for children too)
> EMF Dangers (episode 513)
> Stool Test (for h. pylori and parasites)
> Comprehensive Weight Loss Test
> Bursitis (episode 555)
– – –
Get Your Question Answered on an Upcoming House Call!

Submit your question at:
https://stephencabral.com/askcabral/
– – –
Listen to Previous Podcasts:

To listen to other episodes of the Cabral Concept, visit:
https://stephencabral.com/podcasts
– – –
Would You Take 30 Seconds to Rate & Review the Cabral Concept?
The best way to help me spread our mission of true natural health is to pass on the good word, and I read and appreciate every review!
1. Click link: https://itunes.apple.com/us/podcast/cabral-concept-by-stephen/id1071469441?mt=2
2. Click "View in iTunes" button
3. Click "Subscribe" button
4. Click "Ratings and Reviews" text
5. Click to rate and leave a short review and you're done!
* Thank you again and every review gets entered in my monthly contest to win great prizes!
– – –