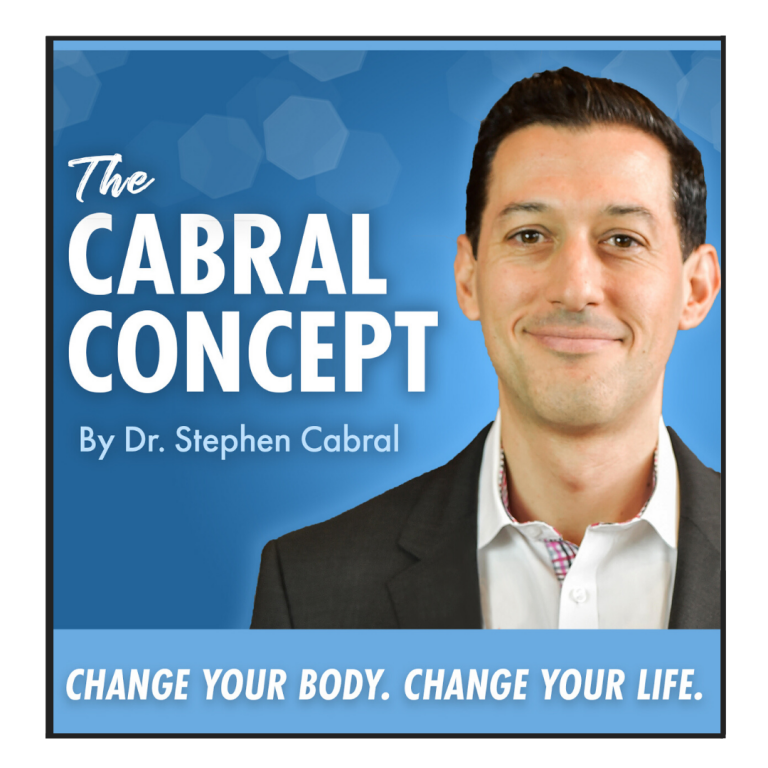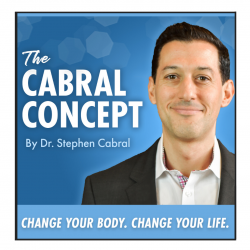 HouseCall: Supplement Questions on Detox, Interferon Detox, Low White Blood Cells, TMJ, EMF Radiation Dangers, H. Pylori
Welcome back to Day 2 of the Cabral #HouseCall podcasts!
We have more great questions to answer today from our community and I'm looking forward to getting started!
Lindsey: Hi I've been through some hormonal testing which has now put me on the supplements below. Please can you advise if I can take these supplements whilst I do the candida bacteria protocol? Please can you also advise if you can take other supplements like Maca Powder, acai powder, greens powder, and flaxseed? Douglas Labs Ultra Preventive III w/ copper Douglas Labs B-Complex – Douglas Labs DHEA 25mg – Douglas Labs Glutathione Plus – Douglas Labs Zinc Picolinate (50mg) – Douglas Labs Ultra I-3-C –
Julie: Dear Dr. Cabral, my Dad got a stage 3 melanoma diagnosis a couple of weeks ago. The doctors removed the tumor and one lymph node with a 1mm metastasis. Now they want him to take interferon-alpha for the next 18 months. Interferon has severe side effects like flu symptoms etc. From your naturopathic point of view is there anything we can do to ease the side effects? And do you have any additional suggestions to support his body and immune system in healing? Thank you so much for all you do to help people! Best regards, Julie
Dee: Hi Dr. Cabral My husband and I finished your liver detox and are now on week 3 of the candida protocol. We had blood work done last week and got the results today. Our white blood cells are low. Besides cancer, what could be the cause of that? (We are getting another test in a few months to check the count again) Also, our vitamin D was low. We do have some of your D3….so should we be taking that along with candida protocol? Thanks for suggestions
Nikki: Hi there – I have tension headache symptoms but feel like it might be my TMJ. I'm sure you've answered this in the past so if you could direct me to the episodes to listen to, that would be great! I was having trouble locating it. Also, not necessary to read on your podcast but I just want to give a huge, THANK YOU! We have never met or spoken but I really do feel a genuine thoughtfulness and care from you and I'm so appreciative for this. I think many listeners probably feel this way and it's very special (and rare) to make that kind of connection. A million thank you's to you and your team…from the bottom of my healthy gut!
Sara: emf radiation – how important is it we acknowledge this, stay away from it. how can we stay safe and how can we help our bodies deal with it since impossible to avoid! Please explain the dangers of emf radiation as well. Shungite Bracelets help? Thank you!
Rebekah: Hello! I'm so grateful for this podcast! I've written in several times and appreciate every answer you've given me! What you're doing is truly amazing so thank you! I took an IgG food sensitivity test and found out that I am intolerant of a disturbing amount of foods, and very healthy foods such as sweet potatoes, mushrooms, beans, eggs, ginger, kale, collards, turmeric… just to name a few. I've had so many issues with my stomach and esophagus but never have issues with diarrhea or constipation. The main issues being nausea, reflux, indigestion, burping, and at its very worse, my left upper abdominal area will hurt so bad, swell and I will vomit for a full day. The pain in that area is worse than the actual vomiting at times. I'm staying away from acidic foods as well and eating large portions (anything more than a cup and a half) otherwise I will get ill and have that pain. For the past 3 months, I've had whole food organic smoothies every morning and the past 2 weeks I get really nauseous after the smoothie and I've had to stop drinking them. Between the IgG test and eliminating what I've had to based on nausea and vomiting, I feel like I'll be eating cardboard in a month. What could this be?? Also, I have purchased your all-in-one nutritional support powder and add it to my oatmeal in the morning since I'm so limited on what I can eat I know I need to get my nutrients in somehow. Thank you so much in advance.
Thank you for tuning into this weekend's HouseCall and I look forward to speaking with you again on tomorrow's Motivation & Mindset Monday!
– – –
> Click here to listen in iTunes

> Or, Click the play button below to listen to the episode now
– – –
Show Notes & Resources:
> Podcasts on Headaches (Episodes 445, 492, 241)
– – –
Get Your Question Answered on an Upcoming House Call!

Submit your question at:
https://stephencabral.com/askcabral/
– – –
Listen to Previous Podcasts:

To listen to other episodes of the Cabral Concept, visit:
https://stephencabral.com/podcasts
– – –
Would You Take 30 Seconds to Rate & Review the Cabral Concept?
The best way to help me spread our mission of true natural health is to pass on the good word, and I read and appreciate every review!
1. Click link: https://itunes.apple.com/us/podcast/cabral-concept-by-stephen/id1071469441?mt=2
2. Click "View in iTunes" button
3. Click "Subscribe" button
4. Click "Ratings and Reviews" text
5. Click to rate and leave a short review and you're done!
* Thank you again and every review gets entered in my monthly contest to win great prizes!
– – –