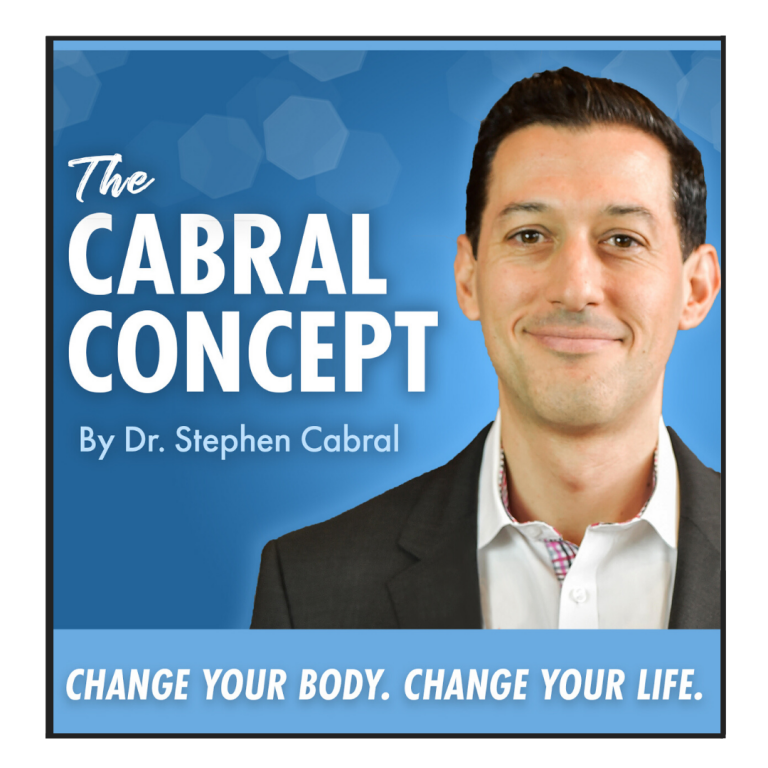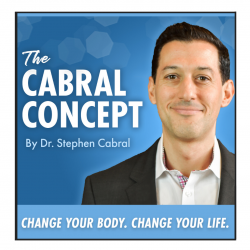 HouseCall: 23andMe, HealthCoach Question, Low Libido, Recurring UTI, Eye Health, Rebuild the Body
Thank you for tuning back into our 2nd Cabral HouseCall of the weekend where we're answering more of our community's questions on all things wellness, weight loss, and anti-aging!
Here are today's Q&A topics:  
Larissa: Hi, I've already tested my DNA through 23andMe. I was wondering if you or your clinic would interpret the raw data that I already have and offer diet/lifestyle recommendations from that. I carry one APOE-ε3 allele and one APOE-ε4 allele. I was wondering if that means a Ketogenic diet (high in healthy fats) would be beneficial or maybe not at all. I've already experimented with Paleo (but I think I was consuming too much meat overall) and that, (in addition to a high stress lifestyle) led to leaky gut, parasites, and bacterial imbalances (IBS symptoms). I experimented with Gluten Free Veganism and consumed a lot of high carb veggies, potatoes, beans, and rice. After doing a parasite cleanse, I did an Organix Acid test and it said I wasn't processing all the carbs. So I think I was overdoing it on the carbs and maybe should live a more middle road approach. I'm on the mends from healing my gut finally but was wondering what the best diet would be for me moving forward once I'm healed. Thank you! I really enjoy listening to your podcasts! 🙂 
 Catherine: Hi Dr. Cabral, I recently graduated as a certified Integrative Health Coach from IIN. One of my first clients is a mysterious case. He says when he was born he came out all black and blue and from that moment till about 20 he was prescribed massive amounts of antibiotics. He was recently diagnosed with Squamous cell carcinoma and had a huge cyst removed from his back. He now says they diagnosed Cellulitis for many gaping wounds on his legs. Now here's the kicker…he works at a health food store and has gone through every protocol to kill this bacteria that is causing severe inflammation. He says he has taken all the probiotics like Syntol, CBD oil, silver, oil of oregano etc. You name it he's done it. He is a hardcore Paleo follower only eating organic grass fed beef, lots of fruit and veggies and no processed food. I think he should lean more plant based, and address his Primary Food, like the lack of support system and finances and spirituality. Maybe hypnosis or visualization. I know you had major issues with rebuilding your body after all those antibiotics and I told him you could be a real asset in finding the solution to his underlying fungus issues. I look forward to listening to your podcast every day. You are amazing and one day I would love to collaborate as one of your health coaches to help you bring your practice to the masses. Your work truly has a ripple effect that reaches and is helping to heal the world. Thanks and God bless, Catherine Ps- I am now using a the same PEMF technology that NASA uses in hopes of improving his microcirculation so the body can begin to heal itself. If you are interested please feel free to reach out. 
 Adriana: Hi Dr. Cabral! My question is regarding my boyfriend, we´ve been dating for four years now and I have to say that sex WAS amazing for the first three years and a frustration over the last year since we moved together, he has very low libido so we have sex once a month and sometimes not even once!! He is 32 years old and lifts weights 3-4 times a week, he participated in bodybuilding competitions when he was 16-18 years old and did very strict diets back then, his brother had thyroid nodules and I´m wondering if his low libido has something to do with something physical, maybe adrenal fatigue or thyroid issues (I listened a podcast of yours regarding this). One more thing, he told me it´s been a pattern since he started having sex, his libido is totally fine for no more than two years, after that time it disappears and his old girlfriends with it. He thinks it might be something psychological and has started seeing a therapist but I insist it might be something else. Thanks sooooo much for your help!! Adriana
Flor: I keep having reoccurring UTI's. I've been to my primary doctor several times and they keep prescribing antibiotics. The pain is so bad sometimes I can't walk, i want out of this cycles. Where do you suggest I start?
Tennille: Hi Stephen, appreciate what you do each day. amazing that you are helping make a difference. listening from Trinidad and Tobago each day. straight to my question. how to improve eye health? i have recently taken meat out of my diet and noticed my vision has become a little blurred. (so maybe lacking minerals) i am only 24 years old, maintain a whole foods diet, exercise 3-5 times per week. any suggestions?
Kellie: Hello Dr. Cabral- I started listening to your podcasts about 4-5 months ago and I have to say you really turn much of what we know on its head. I could be asking one of a million questions pertaining to myself or my immediate family members but have finally decided what I want to ask. My 20 y/o daughter has had a very unhealthy year. Lots of upper respiratory infections that didn't quit,cystic ovaries( discovered from painful periods that sidelined her for at least the first day) UTI's; strep; Bronchitis; general malaise- culminating with a Bells Palsy in April and now Erythema Nodosum( which is extremely painful). She has taken on a Vegan diet about 2 years ago- however I have to caveat- she is an extremely picky eater. Potatoes, salad, broccoli, cucumber rolls , pizza with no cheese and Pho comprise the bulk of her diet. Occassionally a fruit smoothie. Fats/ oils actually make her feel physically sick. Lots of OCD like tendencies specific to expiration dates on foods. If we are approaching a date- 3-4 days out; cannot eat. She has seen a neurologist for the Bells – which she had a pretty full recovery. Once in a great while you can see her eyes blink at a slightly different rate. Her GYN prescribes birth control to regulate her hormonal imbalance- evidently she was way out of wack and her periods are 100% improved. She saw a functional doc who did a blood workup and discovered she had extremely low D, iron and B12- she is taking supplements for those. In listening to your podcasts I believe she is a prime example of what you call epi-genetics. I believe something I. Her environment maybe her poor diet flipped a switch. She is seeing a rheumatologist next week to try and figure out why this Erythema Nodosum has come about. Researching that is definitely mind boggling. Could be nothing could be precursor to something very serious. Lastly, she is also prone to high anxiety. Because she is young I am hoping everything can be fixed but am more than concerned these things are happening. I think she might have been a classic adrenal fatigue candidate. The functional labs included Cortisol and it was 3.6. Last summer she did work 2 jobs about 60+ hrs a week on her feet. Went straight to second year of college and well- we all know that lifestyle is not always the most conducive to good health. By March she had nothing left – zero energy, lack of desire to try. Than came BP and it's a miracle she didn't drop out of school. What are you thinking? Where does she even begin? I know there is no magic bullet but truly at a loss. Ps- lots of labs over the year. Tested negative for Lyme, HIV, mono, Epstein Barr etc. thank you for all you do. Can't wait for your book to come out. TIA.
I hope you had a great weekend and be sure to join us on tomorrow's Motivation & Mindset Monday show!
– – –
> Click here to listen in iTunes

> Or, Click the play button below to listen to the episode now
– – –
Show Notes & Resources:
> Hair Tissue Mineral Analysis
> Weight Loss Testing (Adrenal, Hormone & Thyroid)
> Eye Floaters (episode 429)
– – –
Get Your Question Answered on an Upcoming House Call!

Submit your question at:
https://stephencabral.com/askcabral/
– – –
Listen to Previous Podcasts:

To listen to other episodes of the Cabral Concept, visit:
https://stephencabral.com/podcasts
– – –
Would You Take 30 Seconds to Rate & Review the Cabral Concept?
The best way to help me spread our mission of true natural health is to pass on the good word, and I read and appreciate every review!
1. Click link: https://itunes.apple.com/us/podcast/cabral-concept-by-stephen/id1071469441?mt=2
2. Click "View in iTunes" button
3. Click "Subscribe" button
4. Click "Ratings and Reviews" text
5. Click to rate and leave a short review and you're done!
* Thank you again and every review gets entered in my monthly contest to win great prizes!
– – –