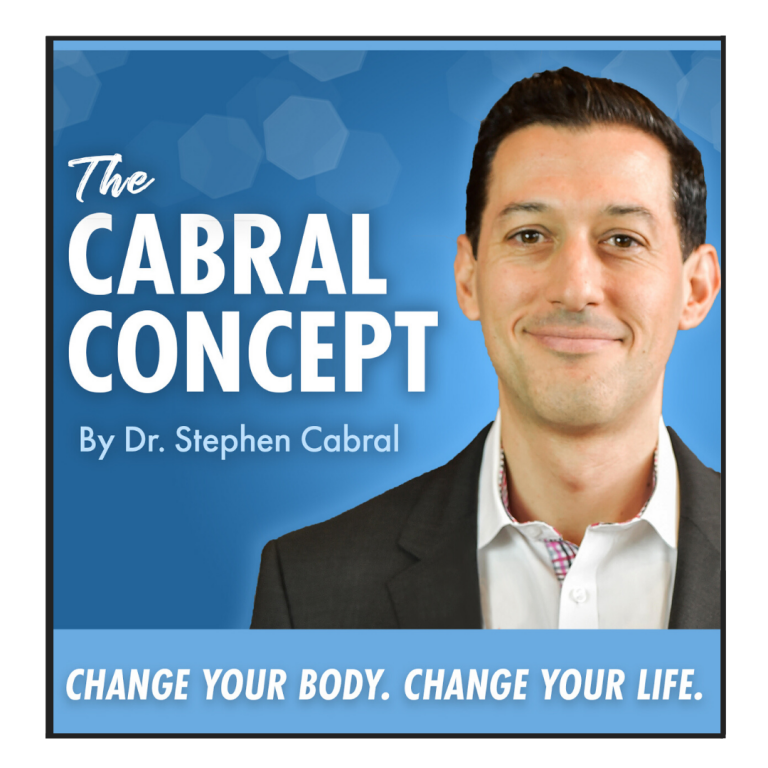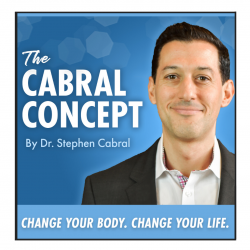 HouseCall: Nail Ridges, Eye Floaters, Gain Weight, OAT vs HTMA, China Study, Teething, Smelly Gas
Welcome back to our 2nd Cabral #HouseCall of the weekend!
We're picking up where we left off and I'm looking forward to sharing the answers to these community questions:
Chelsea: Not sure if this is for the house call page, but I have a few questions. 1) I have vertical ridges on my fingernails that I can't seem to get rid of. I have Hashimotos, Lyme, and chronic low WBC as well as chronic low BP. I'm on AIP and have been working with a functional doctor for a year but can't seem to figure out the vertical nail ridges. 2) I have a bad case of floaters in my eyes, specifically my left eye. Many times part of my vision is obstructed because of it. I've been to the eye doc and I'm 20/20 and am told floaters are normal, my functional doctor does not know what could be causing them. Your thoughts on these annoying yet telling conditions? Thank you, LOVE your podcast and IG!!!!!
Maria: Hi, I had a question regarding healthy weight gain. I'm 20 and I have always been active throughout my teenage years (I have always been a runner), but the last year I have changed my diet such as cutting out processed foods. I have also been exercising much more intensely (more weights) and as a result, I dropped around 10 pounds. This put me at a weight now of around 115 and I'm 5'6″. I'm concerned about losing more weight, but I also enjoy eating healthy and working out regularly. What are your thoughts on how to gain healthy weight in the form of muscle without comprising my health? I have struggled with counting calories in the past (and sometime currently) and my mindset on weight loss in general. Thanks for your help!
Rebekah: Hi dr! Love your podcast! I'm the person who saves your episodes till I get home so I can write down notes. I so wish I could have all the knowledge you have so I could help people the way you do. I am an RN and have a deep passion for helping people get better however it saddens me that conventional medical training is void of this life-giving info. What is the difference between the hair tissue mineral analysis and the organic acids test and what test of the two (or any other test) would you recommend I take annually. I am quickly moving into a 100% Whole Foods plant based diet (no meat or dairy) and trying to focus on a lot of raw fruits and veggies. I want a test that will show if I lack something so I can steer clear of illness due to deficiencies. Thanks a ton! Also, could you recommend any books/seminars to educate me on naturopathy/ human physiology
Stephanie: Let me first start by saying how much regard I have for you and your incredible amount of knowledge. My husband and I have turned on several friends and family members to your podcast and to your detox. And you do not have to respond to this on your podcast. I just wanted to reach out to you. So the other day I was listening to your podcast and someone is asked a question about Dr. T Colin Campbell's "China Study." I read the book and I also took Dr. Campbell's six week course through the center for nutrition studies at Cornell. While I understand that he may have based his book on a lifetime's worth of work, I was surprised to hear you give such little credence to cancer rates in Japan being related to their diets. If you've read the China Study, then you must know about migrant studies. If you take a person from the United States and send them to Japan, feed them the traditional Japanese diet, their rates of disease go down to that of the Japanese native. (For women in Japan the rate of breast cancer is less than 1%.) However, if you take the Japanese native and move them to America, feed them the standard American diet, their disease rates rise to that of an American. (That Japanese woman's breast cancer would rise to 13%, the same rate as an American woman). To dismiss the differences as just a matter of genetics surprised me. There are hundreds of migrant studies that show that disease is strongly related to what you eat, your culture, and your environment.
Ella: Hi any advice for my teething 1 year old – her cheeks get so red and her ears – it's horrible to watch and i don't want to keep giving her painkillers as i imagine it's not that great for babies/ toddlers? Thanks for the show!
Alice: Hi I have foul-smelling gas/ wind and bloating more or less all day. I eat a healthy natural diet/ exercise well and don't eat any foods that have shown up on the IGG food sensitivity test so what could this be? quite embarrassing problem. I take your top 3 recommended supplements as well as B complex, zinc, lipoic acid, and omega 3. Many thanks in advance – keep up the good work.
Thank you for just tuning in and I hope you enjoyed the Q & A and all the tips along the way!
– – –
> Click here to listen in iTunes

> Or, Click the play button below to listen to the episode now
– – –
Show Notes:
– – –
Get Your Question Answered on an Upcoming House Call!

Submit your question at:
https://stephencabral.com/askcabral/
– – –
Listen to Previous Podcasts:

To listen to other episodes of the Cabral Concept, visit:
https://stephencabral.com/podcasts
– – –
Would You Take 30 Seconds to Rate & Review the Cabral Concept?
The best way to help me spread our mission of true natural health is to pass on the good word, and I read and appreciate every review!
1. Click link: https://itunes.apple.com/us/podcast/cabral-concept-by-stephen/id1071469441?mt=2
2. Click "View in iTunes" button
3. Click "Subscribe" button
4. Click "Ratings and Reviews" text
5. Click to rate and leave a short review and you're done!
* Thank you again and every review gets entered in my monthly contest to win great prizes!
– – –