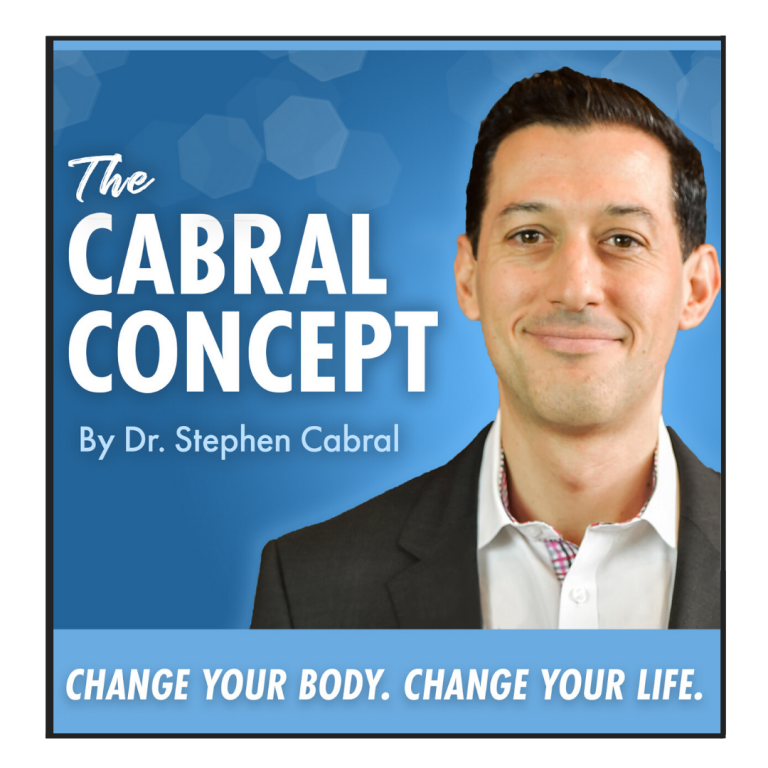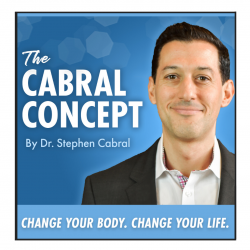 HouseCall: Tonsillitis Recap, Cancer Referral, Pre-Pregnancy Detox, Potato Skins, Milk Alternative, Papulostear Rosacea, Post Nasal Drip Lab Test, Overcoming Fructose Malabsorption, Fix GI Tract
Thank you for joining us for our 2nd Cabral HouseCall of the weekend!
I'm looking forward to sharing with you some of our community's questions that have come in over the past few weeks…
Let's get started!
Somah: Hi Doctor Cabral, Hope you are well. Your podcasts' have changed my life. They are so informative. I've recommended you and your supplements to anyone who will listen. I take your CBD oil, Vitamin D, Vitamin C, and some other things you recommend. I'm a 39 years old female, eats well, exercises often but last year I had about 7 bouts of tonsillitis. The doctors recommended that I get them removed but I'm a bit skeptical. I've been on Antibiotics all of last year and even steroids. There has to be another way. Please help. I'm so close to just getting them removed. I have an infection right now. Any information you can offer will be appreciated. Thank you so so much!!
Anonymous: Hello Dr. Cabral and Team, Just received the diagnosis on Friday (2-16) of esophageal cancer. It was a complete shock, I am a 56-year-old white male, 6'1″, was 235 lbs in October, and now 210 as of this morning. Unfortunately though that my inability to swallow was a temporary issue. Have had Barium swallow, endoscopy (biopsy), and CT scan. Results from the latter should be back today or tomorrow. Weight loss has accelerated to about 1 lb./day. Started on Ensure yesterday. Tough getting food down. Have been eating cream of wheat with bone broth, Athletic Greens with nut milk, soups, nuts, avocados, etc. Had just started listening to your podcast in January and had ordered your 7-day detox just a few weeks ago. Obviously won't be finishing that off. In process of setting up my team to fight this cancer. Hoping you can help out or point me in the right direction.
Shannon: Hi Dr. Cabral. My question is regarding where to start in terms of what test to purchase to get a better idea of my personal health status. I'm 33 YO, 5'4″, 62.7kg. My weight has not changed in the past 7 years, but my body composition has. I stay very active and eat clean organic foods, a limit on dairy and grains. I recently replaced my black morning coffee with ACV, lemon and sea salt and incorporated a fruit/veggie smoothie. Noticed an instant change; less bloating, no heart palpitations or anxiety. I was thinking of starting with the Organic Acids test, but not too sure. I would also like to complete your 7-day detox but trying to conceive. What would you recommend? Very grateful for your time, thank you. Shannon
Judy: I read in one of your FAQs that we should not eat the skins of potatoes. Does that include all varieties of sweet potatoes? Why should the skins be avoided?
Jess: Hi Stephen, Thank you for your incredible podcast! i have a few questions – sorry in advance for the long post what can i do to help acne during pregnancy? I usually do have some skin problems however in the few weeks it has been worse than usual. I just found out i am pregnant (about 6 weeks) so think thats the reason it has gotten so much worse. I am also still breastfeeding my toddler (once or twice a day) – so I know detox is out of the question. what are some other things i can do to help this? Also what would you suggest to use instead of toddler milk/formula when trying to wean? my little one is 19 months old and still had some breastmilk, apart from that he also has a grass-fed toddler formula/milk. would you suggest alternative milk like coconut milk? Thank you so much, Jess
Cristina: Hi Stephen, I am 36 years old woman. Two years ago I developed an autoimmune condition called Hidradenitis Suppurativa. So last year I decided to change my foods habits. I did an intolerance food test and with the diet I am in remission. My diet is gluten-free, dairy-free, nightshades-free. I eat veggies, meats, fish, fruits, and nuts. Two months ago I developed Papulostear Rosacea in one of my cheeks. At this moment I don't understand what's going on. I have been on a healthy style since January 2017. What's wrong with me?
Bill: I have a heavy, constant post-nasal drip. I have listened to Stephen's podcasts and it seems that the appropriate test for me to order is the IGG test. Is that what you would recommend in order to diagnose my problem?
Ann: Hi Dr. Cabral, Thank you for addressing my question about fructose malabsorption. About three years ago I began to experience feelings of nausea, gas and diarrhea. I went to see a gastroenterologist and he completed several invasive tests as well as a test for h pylori and SIBO. He told me that I had IBS and to take Prilosec, which I never did. A couple of months went by and diarrhea got really bad. I went back to see the same doctor and told him that something was wrong. He said, "Well I guess we can run a breath test for lactose and fructose". The test result showed that I have fructose malabsorption. The doctor told me that there is no cure and that I should avoid eating food with fructose in it. Little did I know that a lot of food has this in it with varying amounts. I am fine with not eating sugar, honey, wheat and most fruits but I love all vegetables. I don't feel as though I am getting a balanced diet because some veggies I can't eat. Every day I take a multivitamin, fish oil, and D3 during winter. Will I ever be able to eat all my favorite veggies and fruits again? Thank you for speaking about a common sense approach to medicine. I have referred many people to your website. Ann
James: My wife is having a problem with heartburn and bloating.She is starting the detox this Monday. What else should she do to treat this condition?
Thank you for tuning into this weekend's Cabral HouseCalls and be sure to check back tomorrow for our Mindset & Motivation Monday show to get your week started off right!
– – –
> Click here to listen in iTunes

> Or, click the play button below to listen to this episode now:
Show Notes & Resources:
> Dr. Cabral's New Book, The Rain Barrel Effect
> Join Our Online Community (Free Q&A Facebook support group!)
Dr. Cabral's Most Popular Lab Tests:
> Hair Tissue Mineral Analysis
> Thyroid + Adrenal + Hormone Test (also known as the "weight loss test")
> Dr. Cabral's "Big 5" Lab Tests
> View all Functional Medicine lab tests
Get Your Question Answered on an Upcoming House Call!

Submit your question at:
https://stephencabral.com/askcabral/
– – –
Listen to Previous Podcasts:

To listen to other episodes of the Cabral Concept, visit:
https://stephencabral.com/podcasts
– – –
Would You Take 30 Seconds to Rate & Review the Cabral Concept?
The best way to help me spread our mission of true natural health is to pass on the good word, and I read and appreciate every review!
1. Click link: https://itunes.apple.com/us/podcast/cabral-concept-by-stephen/id1071469441?mt=2
2. Click "View in iTunes" button
3. Click "Subscribe" button
4. Click "Ratings and Reviews" text
5. Click to rate and leave a short review and you're done!
* Thank you again and every review gets entered in my monthly contest to win great prizes!
– – –