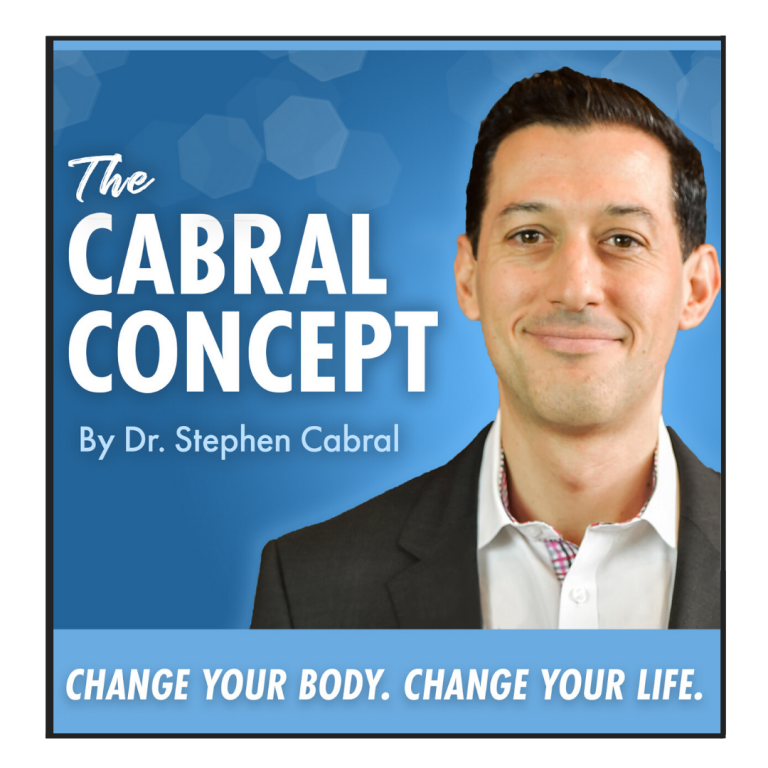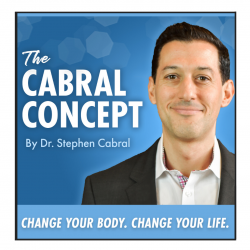 FR: March Challenge, 25 Book Review & Super-Nutrient Vitamin A
Welcome to this #FridayReview where I'll be sharing with you a challenge I'm throwing out to the community in order to reduce waste and improve our environment with one easy switch…
This is also the 1st time ever that I've done a full month review of all the books I read over February and I actually walk you step-by-step through each of the 25 books (most of them pictured above). I share the good, the bad, and the GREAT!
And finally, I'm bringing you the super-nutrient of the week, Vitamin A, and why this nutrient needs to be sought after in every diet…
Tune into this today's #CabralConcept 763 for all the details – Enjoy the show!
– – –
> Click here to listen in iTunes

> Or, click the play button below to listen to this episode now:
Show Notes & Resources:
>  Reusable Silicone "Ziplock" Bags
>  February Book Review
The Alzheimer's Solution

(This was one of the many books and new research paper's I read while recording my 3-part Alzheimer's podcast series in February. Although a good book, it was more of a general overview than "The End of Alzheimer's.")

The End of Alzheimer's

(Besides numerous research papers, this book was one of the main texts I drew from for these 3 comprehensive podcasts on Alzheimer's: 728, 732, 746)

Why My Brain Isn't Working

(I did a cursory overview of this book about 3-4 years ago, but decided that I wanted to do a deep dive back into it as I was doing my research on building a program to help those with brain-based disease such as Alzheimer's. It really is an excellent read and its the depth of information (500 pages) lends itself to be more of a practitioner's reference book, then a mainstream action-plan oriented read)

Biochemical Imbalances in Disease

(This is a fantastic read on how nutritional deficiencies and genotype mutations can lead to what we refer to as disease states or poor overall health. Great book for practitioners to read)

The 12 Rules of Life

(Deep philosophical and psychological look at life. If you're open and willing to question all of our cultural norms and social structures this is a great place to start.)

Reinventing Yourself

(100 ways to to motivate yourself. Fun book to get motivated and rewire your thinking & conditioning. You could even just read one the short 2-3 page chapters each day for daily inspiration.)

The Inflammation Syndrome

A good short read for those that may not know much about inflammation. This is definitely a starter book and worth the read for those that want to know more about inflammation.)

Dirty Genes

(New book on your genetics and how they affect your daily life. Introductory, enjoyable, mainstream, and very approachable read)

Sustainable Medicine

(Good overall book on health, but the Keto Diet is not for everyone – especially Ectomorphs and APOe B 3/4, 2/4, 4/4 Allele types)

Chronic Fatigue & Myalagic Encephelomyletis

(Same author as above and a Great book on CFS and ME – But again the author is in too deep with a one-size-fits-all Keto Diet approach… The good news is that it's not really even Keto, but more lower carb!)

Holistic Dental Care

(Excellent short book on how to create a oral hygiene routine. I also did a Friday Review podcast XXX on this book. Check it out here.)

Whole-Body Dentistry

(New updated edition on all things oral and dental health – I read the 1st addition many years ago and this is a great improvement!)

Eat that Frog

(New updated edition – 2 new chapters from the 1st time I read this book years ago

Super Life

(Overall a good short read, but there were a few contradictions throughout the book that spoke against nutritional supplements although the author agrees many foods lack the nutrition they used to and then the author promotes his own nutritional supplements… which again is a good thing if they are high quality, but there seems to be a disconnect.)

The Drama of the Gifted Child

(The word gifted in this book has nothing to do with intelligence or getting good grades… Instead, it is a deeply powerful book on how many of us suppress our true self, needs and feelings due to our upbringing and expectations placed on us. If you feel empty or alienated at times, this short book may be worth a read)

Social Animal

One of the best books on Social Psychology ever written (1st published about 30 years ago). It is an intense and deeply provocative look as to why people act the way they do…)

Hyper Performance

(I was recommended this book on the mindset of performing better in your work. It was a quick read and I enjoyed it. However, I would recommend it for those just starting out as health coaches or entrepreneurs, but if you've already found your way and love your work, this book is more of a reinforcement that you're on the right path already!)

Nutrient Power

(I'm a fan of this quick read on how Autism, ADD, ADHD, Depression, Anxiety, and other mood or "brain" related "illnesses are affected by missing vitamins, minerals, neurotransmitters, etc. My only issue with this book is that it doesn't go deep enough on WHY they're depleted in the first place (leaky gut, SIBO, Candida, etc.)

No More Allergies, Asthma, or Sinus Infections

(To be honest, the information is fine, but it's really just a short book on why you may want to use Xylitol based supplements or nasal sprays. if you want to learn more about Xylitol, then this is the book to read.)

The 9 Steps to Keep the Doctor Away

(This was the last book I read in February and it was a great overview on healthy living. If you're new to trying to eat well, add more water to your diet and decreasing stress then this may be an excellent read for you.)

PMS – Solving the Puzzle

(This was another full re-read since I'll be doing an upcoming podcast show dedicated to female hormones. The book is short, easy to read, concise, and covers almost everything women need to be on the lookout for if they suffer from any PMS based symptoms)

Beyond Training : Mastering Endurance, Health and Life

(This book is essentially the bible for athletes and biohackers looking to optimize their performance. It's over 500 pages of research, tools, tips, and recommendations to improve your overall health and sports performance. Great book and highly recommended for those looking to find out the immense possibilities of how far you can take your human optimization)

Biochemical Individuality

(This was actually a full re-read of a book I read about 8 year ago. A lot of practitioners ask me what I studied to learn the material I speak on and it was non-mainstream books like this that I focused on. I'll share more of these books in the future)

Total Immersion

(I'm looking to get back into friendly competition in Sprint Triathlons this Summer and so I decided to read a book on the details on improving swimming techniques. About 6 years ago I hired a "Total Immersion" coach to help me conserve energy during my swim portions of Sprint Triathlons. Their coaching was fantastic and this book gives you the intricacies of why and what they teach)

Book on Martial Arts

(personal interest & hobby of mine)

25 books in 28 days.
– – –
Get Your Question Answered on an Upcoming House Call!

Submit your question at:
https://stephencabral.com/askcabral/
– – –
Listen to Previous Podcasts:

To listen to other episodes of the Cabral Concept, visit:
https://stephencabral.com/podcasts
– – –
Would You Take 30 Seconds to Rate & Review the Cabral Concept?
The best way to help me spread our mission of true natural health is to pass on the good word, and I read and appreciate every review!
1. Click link: https://itunes.apple.com/us/podcast/cabral-concept-by-stephen/id1071469441?mt=2
2. Click "View in iTunes" button
3. Click "Subscribe" button
4. Click "Ratings and Reviews" text
5. Click to rate and leave a short review and you're done!
* Thank you again and every review gets entered in my monthly contest to win great prizes!
– – –