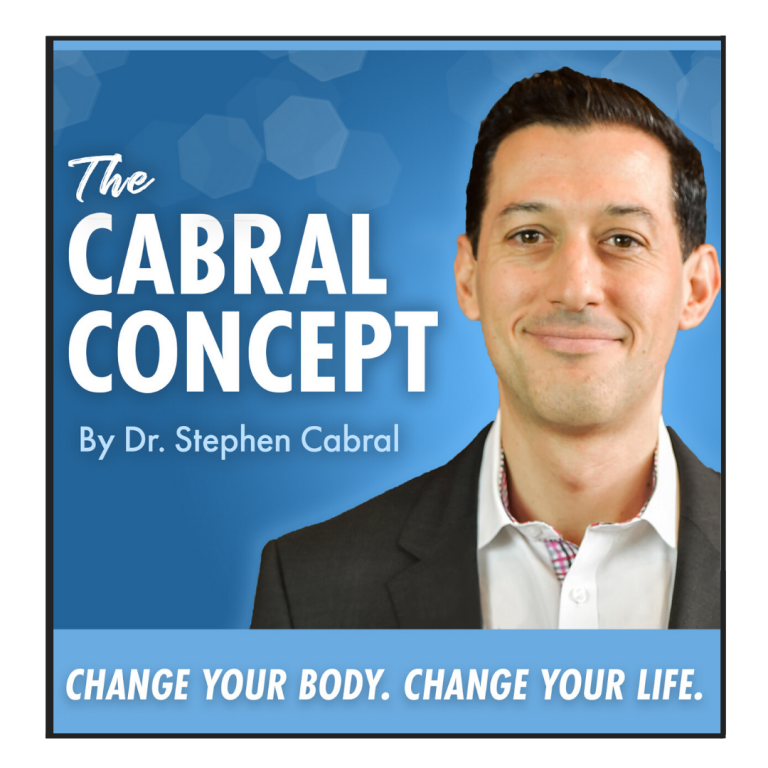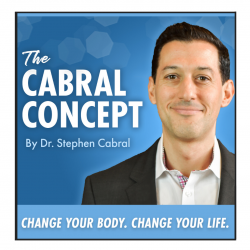 HouseCall: Feminine Health, Hypocomplementemia, Low WBC, Hypnic Jerking, Lung Detox, Assisted Chin/Pull-Ups, THC in CBD Oil, Floating Stool
Welcome back to our weekend Cabral HouseCall shows!
This is where we answer our community's wellness, weight loss, and anti-aging questions to help people get back on track!
Check out today's questions:
Cassidy: Hi Dr. Cabral, I'm not sure whether you deal much in feminine health, but I always enjoy listening to your house calls and thought you may be able to help. I'm an overall healthy woman in my 20s. However, I find that during sex, I typically don't produce much or any of my body's own natural lubrication, regardless of level of arousal. This dryness always leaves my vagina irritated, itchy and sore for several days after sex. I mentioned it to my doctor and she suggested using a lubricant gel, this does help, but I would like to get to the root of the issue. Not to mention, avoid all the synthetic chemicals in those lubricants. The odd thing is, I believe I produce a normal to the above-average amount of vaginal discharge during my day-to-day life. I can rule out any STDs as the cause, as I have been tested at my recent OB/GYN visits. Any thoughts would be appreciated.
Elizabeth: I was wondering if I would still get an accurate food sensitivity test result if I have hypocomplementemia? I am very low in C4 and c3 and didn't want to spend the money on the test if this could affect it?
Emily: Dear Dr. Cabral, First and foremost, thank you for all you and your staff have done to help improve my and my family's health over the past year! You are providing the valuable gift of knowledge, as well as ways to apply this knowledge for greater health, which has been priceless. My question is regarding my 17-year-old son. He was diagnosed with celiac disease 5 years ago, which he manages superbly. For two years, his blood test was showing low white blood cell counts, so they had us visit a pediatric hematologist. The hematologist was not concerned about the results and cleared him of any further visits. When I asked my son's celiac doctor if there were any lifestyle changes that we could take to improve this, she said no, however, I am skeptical at this response. I would like to hear your opinion on whether or not there is any lifestyle change(s) we can make to improve my son's white blood cell count? Keep up the excellent work! You are making a real difference!
Rebekah: Hello! My husband is 25 years old and predominately a Kapha/endomorph body type. The standard American diet has an enormous sweet tooth, sedentary, and overweight. Amongst the obvious health issues one thing that happens is hypinc jerking. Most nights it's a minor twitch here and there for up to 5 in a row and other times it's he'll wake me up from my sleep with a jerk that feels like he's jumping out of bed. The jerking happens pretty much every night while falling asleep. He also moans/wails a lot in his sleep, it sounds like he's scared. His sleep patterns are very irregular and maybe every couple of months he'll go through a week or two of insomnia-like phases where he'll sleep about 3-4 hours a night. It breaks my heart to see him in his 20s and already unhealthy and I know that broken or lack of sleep can be incredibly stressful on the body. I know this frustrates him so I'd like to know what could cause and cure this one ailment in hopes that his mind will change concerning the importance of health. Thank you for the help you give to us all
Angela: Hi Dr. Cabral, Thanks again for being the best and answering more questions of mine! My father-in-law barely survived a fire on Christmas morning. We are so thankful he is alive, but after suffering Carbon Monoxide poisoning, he is having the latter effects of lung tissue damage. He is in his mid-50's, and has never been a smoker. He has been experiencing chest pain which he said is worse when he showers, due to the hot water. Can you make any suggestions for him to clear out the toxins in his lungs and to repair any damage? Thank you for all your help, you really are the best! Angela
Judy: Hi Dr. Cabral, I am your #1 fan and have been catching up on all your previous podcasts. You mentioned in a previous podcasts that pull-ups (along with squats, deadlifts, lunges, step-ups, etc.) are important to incorporate in our 3x per week full-body workouts. Do you have any tips on how to do an unassisted pull-up? I have been lifting weights for years and have yet to successfully complete a pull-up on my own and would like 2018 to be my year. Have a happy and healthy 2018! Judy
Wendy: I have ordered CBD oil twice. I understand it does not contain THC. I need to know if this oil will cause any issues during a drug test for employment purposes. I routinely have to submit to drug testing and now that I've started using the CBC oil, I'm a bit nervous about my next drug screen. Thank you for your input. I love the product by the way.
Julie: Hi there, should I be concerned about a stool that floats? My stool has floated since I can remember and I am now reading the plethora of issues this may potentially be associated with. What is your take on this? Is it something to be turned into? Any advice would be great. Thank you!
Thank you for tuning into today's Cabral HouseCall and be sure to check back tomorrow where we answer more of our community's questions!
– – –
> Click here to listen in iTunes

> Or, click the play button below to listen to this episode now:
Show Notes & Resources:
> Hair Tissue Mineral Analysis
> Thyroid + Adrenal + Hormone Test (also known as the "weight loss test")
– – –
Get Your Question Answered on an Upcoming House Call!

Submit your question at:
https://stephencabral.com/askcabral/
– – –
Listen to Previous Podcasts:

To listen to other episodes of the Cabral Concept, visit:
https://stephencabral.com/podcasts
– – –
Would You Take 30 Seconds to Rate & Review the Cabral Concept?
The best way to help me spread our mission of true natural health is to pass on the good word, and I read and appreciate every review!
1. Click link: https://itunes.apple.com/us/podcast/cabral-concept-by-stephen/id1071469441?mt=2
2. Click "View in iTunes" button
3. Click "Subscribe" button
4. Click "Ratings and Reviews" text
5. Click to rate and leave a short review and you're done!
* Thank you again and every review gets entered in my monthly contest to win great prizes!
– – –