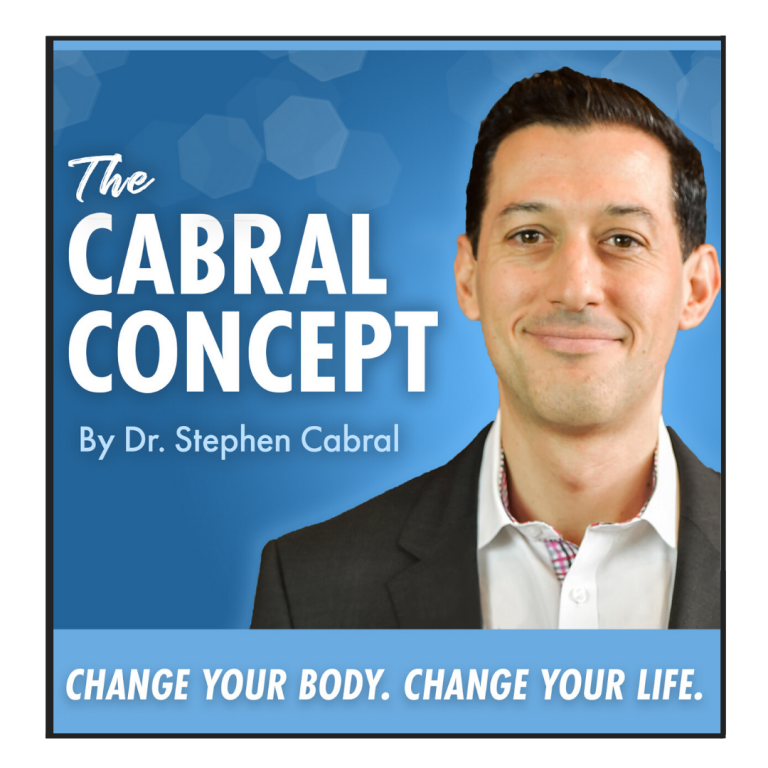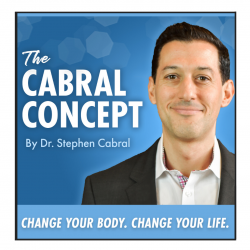 HouseCall: Eczema, Estrogen Dominance Supplements, Sensitive System, Migratory Pain, Cycle Cravings, Iridology
Thank you for tuning back into our 2nd Cabral HouseCall of the weekend!
I'm excited to share this week's community Q&A with you. Here are today's amazing questions:
Rose: I have a niece and a great niece that suffers from eczema very bad. They have looked to traditional medicine and natural path medicine to try and find a answer. They have went through the usual limitation diets, cleanses, And out of desperation have even used traditional drugs. At times they both have had some improvement but it always flairs up. My niece is a positive individual and will try almost anything but I noticed in the more recent month she seems a bit depressed about it and I think it is mostly because of her 5 year old daughter suffering so bad with it. Any suggestions. I would pay for the testing for them. Listen to your podcasts regularly. Thanks!
Lindsay: Hi, After a recent blood test it showed I had estrogen Dominance (due to excessive amounts of estrogens being produced, compounded by inadequate progesterone production) inadequate methylation of these estrogens, high androgen production – with reduced DHEA and optimal cortisol rhythm, adequate cortisone and melatonin. I decided to start on DHEA, ID3 and progesterone cream but seem to have side effects; moody, tires, low libido, spots on neck, etc. So after 2 months, I want to stop. Is there anything I can do to help the progesterone get back to normal rhythm? Without the hormones? I have had 2 children and spent many years before them on birth control. I don't use it now and the main reason for the hormone testing was I have low libido. Healthy, exercise daily, eat well etc. Thanks, Dr. Cabral for your insight- I share your podcast with everyone (even my boss at work yesterday)
Cynthia: Hi Stephen, So blessed to listen to your podcasts daily, its the first thing i do when i wake up. I am 50 years old, have had low energy most of my life, never feel great, often bloated and can have brain fog often. However, other than some sugar, i have a fairly healthy diet, work out at the gym twice a week and maybe fit in yoga once a week. Ten years ago i started suffering from IC, and general inflammation (eight months ago my left SI joint twisted and currently have bursitis in left hip.) i am an ectomorph with thinning hair and nails. Recently had a food sensitivity test and found out i"m sensitive to dairy, nuts and some seafood. Also suffer immensely from allergies to pet dander, pollen and dust mites. I was taking twice-weekly shots for that and currently taking allergy serum orally. Also, perimenopausal (still menstruate) and have been put on a low dose of Prometrium. I travel many weeks out of the year and have suffered from travellers diarrhea of varying degrees. I'm very sensitive by nature, have social anxiety and prone to sadness from time to time. Have recently started using your daily support powder, and CBD oil when necessary. Thank you, thank you for everything you do, truly so grateful. Heading over now to leave a review. Most Sincerely, Cyn 
Jamie: Hi Dr Cabral, Loving your podcast.. It's my daily dose of healing inspiration. I have had migratory chronic pain for nearly 2 years. Started in Right shoulder, then moved to back, hamstrings and now focused in left hip. I have had every test under the sun (Inc OAT etc). No ANA, parasites, or 'western' diagnosed condition. Have tried different diets, low oxalate, low histamine, vegan.. low luck. I still eat a plant-based diet as I feel this gives me more energy. I have high mercury and am currently cheating with DMPS. I have had 3 rounds and so far no improvement but no detox symptoms either which is good. I am using quicksilver binder. I can still surf (which keeps me sane) but being in pain all day everyday takes it toll. I meditate, use sauna, manage stress as best as able. Do you think mercury will be the answer? Do I just need to trust the process and give it more time? Integrative dr said 6 sessions and we will re-test. Was hoping to see improvement already.. but might take longer? Appreciate any advice..
Simone: About a week before my menstrual cycle starts, my appetite becomes absolutely insatiable. I crave all the bad carbs (pastries, fries, etc.) and can just never get enough. Is there anything that I can do to curb these cravings? I know that consuming so much junk food (even if I've been eating healthy for the rest of the month) isn't good for me.
Rebekah: Hello!! I'd like to know your thoughts about iridology. Is it true? Does it work? Many raw vegans claim that their eyes have changed colors after starting raw veganism. I always look at things with a healthy skepticism and I'd like to know if there is any science behind this. Thank you for all you do and I REALLY looking forward to your upcoming book! I forgot to add this question to my last one about iridology. I had an endoscopy and showed I had gastritis and biopsies showed no h. pylori or other pathogens, only a small hiatal hernia. You always talk about peeling back the layers and asking why. Where would I go to find the answer to the question: why do I have gastritis? I did your 7 day detox and for the first time in almost a year I was reminded what it felt like to eat and not have ANY negative residual GI issues. This was an amazing experience for me and I plan on doing another 7 day detox. I am 27yo and never done a formal detox till yours. Could it be my toxic load is heavy? What else have you seen been the root cause of gastritis besides h.pylori? Thanks a million
Thank you for tuning into this week's Q&As and all the tips added in along the way!
– – –
> Click here to listen in iTunes

> Or, Click the play button below to listen to the episode now
– – –
Show Notes & Resources:
> Weight Loss Test (thyroid, adrenal & hormone package)
> Hair Tissue Mineral Analysis
– – –
Get Your Question Answered on an Upcoming House Call!

Submit your question at:
https://stephencabral.com/askcabral/
– – –
Listen to Previous Podcasts:

To listen to other episodes of the Cabral Concept, visit:
https://stephencabral.com/podcasts
– – –
Would You Take 30 Seconds to Rate & Review the Cabral Concept?
The best way to help me spread our mission of true natural health is to pass on the good word, and I read and appreciate every review!
1. Click link: https://itunes.apple.com/us/podcast/cabral-concept-by-stephen/id1071469441?mt=2
2. Click "View in iTunes" button
3. Click "Subscribe" button
4. Click "Ratings and Reviews" text
5. Click to rate and leave a short review and you're done!
* Thank you again and every review gets entered in my monthly contest to win great prizes!
– – –