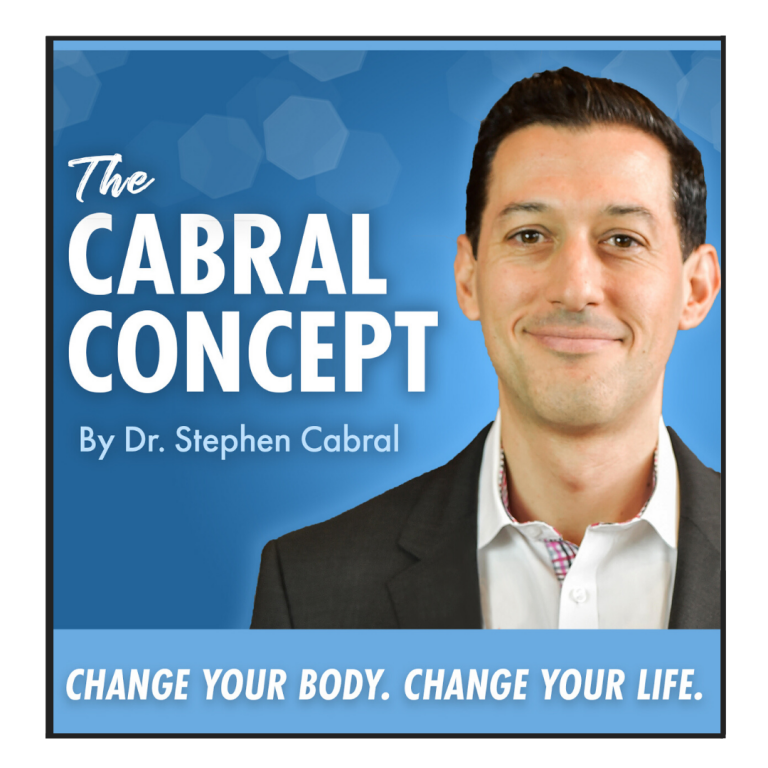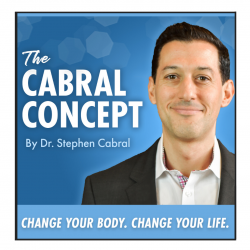 HouseCall: Anal Tear/Fissure, Tongue Coating, Headache Foods, Canker Sore, Fat Cell Freezing, Unhealthy Doctors
Thank you for joining us for the 2nd day of our Cabral HouseCalls!
Here is today's community Q&A:
Shawn: Hi Dr. Cabral, Can you recommend a protocol to heal a tear around the area of the anal sphincter. It was likely caused by poor diet choices and major constipation. I've cleaned up my diet (no wheat, dairy, etc), but the wound does reopen every few months or so.
Lisa: Hi Dr. Cabral, Loving your podcast and the time you put into it to help so many! I have a couple of questions, what cookbook or resources (Instagram, Pinterest) does your wife use when cooking for the family? This would help me so much! My other question is, I have been on a vegan diet (80 percent raw) for 1 year hoping to heal my tongue problem. I know you have talked about this in the past and I'm ordering your bacteria overgrowth supplements to see if this will help. If I do not eat ANY sugar (not even fruit sugar for the last 3 months) why can't I starve the bacteria and get rid of the white coating on my tongue? Thank you so much!!
Jen: Hi Dr. Cabral! I'm loving your podcast and slowly making my way through your older episodes while continuing to listen to your new ones. You always provide such good information! I recently listened to a podcast you did on food sensitivities. You were talking about common signs or symptoms a person can experience and I'm one of those people who has a headache response to certain foods. I can never figure out a connection between the foods though. Is it common to have sensitivities to foods that on the surface appear to have nothing in common? I'm already 100% dairy-free, for about 5 years, 90% gluten-free, for about 1 year, and about 75% egg-free, also for about 1 year. So I think I've done a good job eliminating the top 3 contenders you mention often. I've noticed that I get a strong headache, nearing a migraine but not quite, when I eat onions (typically only happens with raw, but sometimes cooked), garlic (worse with raw and cooked, not too bad with garlic powder or garlic salt as a seasoning), and cilantro. Salsa and guacamole used to be favorites of mine, but are now off-limits. To me, these three foods have nothing in common, aside from their common use in lots of Mexican dishes. I've found the headache effect happens both when these foods are combined and when they are solo ingredients in a dish. Anyhoo, I'm totally open to taking your food sensitivity test, and I'd be curious to see the results, but I didn't know if you could give me a little bit of insight before I ordered it. First, can a person have similar reactions to seemingly unrelated foods? Second, will the food sensitivity test pick up on these foods if I haven't eaten them recently? I steer clear as much as possible of onions, garlic, and cilantro and do pretty well with avoiding them for weeks at a time. Also since I have no dairy and very little gluten or eggs, would those foods be detectable in the test or not? My husband thinks I'm crazy for blaming onions, garlic, and cilantro on my headaches after eating Mexican food, and maybe I am, but I'd love to know once and for all if I really do have a sensitivity when it comes to those foods or if it is all made up by me. Thanks for your help!
Megan: Hi Dr. Cabral, over the last year I have had an issue with multiple canker sores. I am in my late 30s, in a pretty good health state, average stress for a working mom, did your IGG food sensitivity test, take your daily multi and haven't changed my toothpaste, etc Any suggestions? They hurt! Many thanks.
Anon: Hi Stephen, I appreciate your knowledge and the time you give to the world! My body fat has been yo-yo-ing for as long as I can remember (especially due to binge eating than watching what I eat and then falling off). I find that if I am extreme and avoid all my food sensitivities and sugar and carbs I am successful, but when I try to find balance with cheats I always go overboard. I want to lose body fat for good (especially around the abdomen, obliques, thighs, and triceps) and learning to deal with the binge eating emotionally, and hoping to have control with cheats eventually. I have been tempted to turn to cool sculpting because I hear that it actually helps you lose approx. 25% of fat cells by freezing them and that traditional methods only shrink your fat cells. At this time I am trying to fast to shrink my stomach and when eating, eating very nutrient-dense food. What is your opinion overall and do you have any other advice? Thank you so much!
Anon: Hi Stephen, Thank you for giving back with this podcast – you are truly making a change in the world! I am confused because I have been meeting many health practitioners (nutritionists, naturopathic doctors, etc.) that are overweight (not obese, but body composition is not ideal – but seemingly eat well) and do not look like what I am led to believe is in optimal health although that is their business. I am wondering how much of how lean you are or how you look is a reflection of your health because similarly, I know many people who look healthy, but I know do not eat well and/or have health issues. I do not want to judge a book by its cover and/or hurt anyone's feelings, but better understand this so I know how to perceive it… Can you please shed some light on this? Thank you so much for answering our questions!
I hope you enjoyed this weekend's community Q&A and all the tips added along the way!
– – –
> Click here to listen in iTunes

> Or, Click the play button below to listen to the episode now

– – –
Show Notes:
> Food Sensitivity (allergy) Testing
– – –
Get Your Question Answered on an Upcoming House Call!

Submit your question at:
https://stephencabral.com/askcabral/
– – –
Listen to Previous Podcasts:

To listen to other episodes of the Cabral Concept, visit:
https://stephencabral.com/podcasts
– – –
Would You Take 30 Seconds to Rate & Review the Cabral Concept?
The best way to help me spread our mission of true natural health is to pass on the good word, and I read and appreciate every review!
1. Click link: https://itunes.apple.com/us/podcast/cabral-concept-by-stephen/id1071469441?mt=2
2. Click "View in iTunes" button
3. Click "Subscribe" button
4. Click "Ratings and Reviews" text
5. Click to rate and leave a short review and you're done!
* Thank you again and every review gets entered in my monthly contest to win great prizes!
– – –