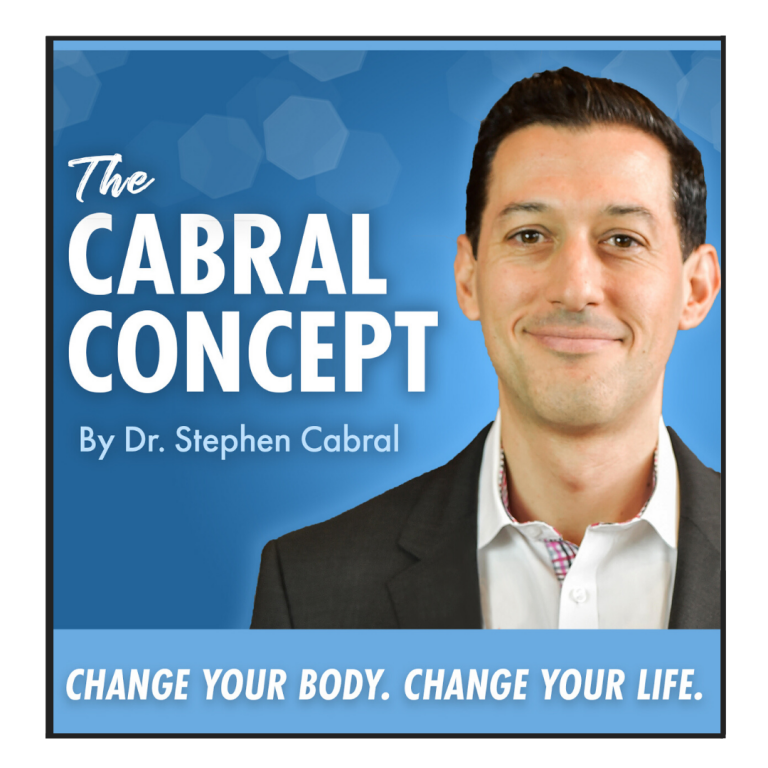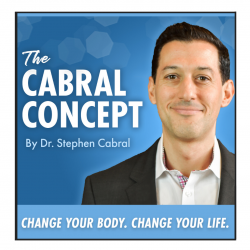 HouseCall: Sinus Issues, Cherry Angiomas, Can't Sweat, Enlarged Prostate, Prop 65, Silicone Side Effects, Cerebral Palsy, Raynaud's, Translucent Teeth
I hope you had a great week and are ready to get started with this weekend's first Cabral HouseCall where we answer our community's questions!
Here is today's Q&A: 
Sinjin: Hello Dr. Cabral and team! First off thank you all so much for making these podcasts happen! I am a new listener and have been learning so much from your talks and really enjoying the open-mindedness you have with health and individuality. So, thank you! I am going to tell you a little bit of my story so my questions can hopefully be easily answered and explained appropriately! I am a 25-year-old male and have been slowly over the past few years starting to understand how important it is to be taking my health more seriously and looking at healing with a holistic approach. I have been struggling with asthma my whole life it seems, using inhalers and different medications on and off. As I get older I seem to have very high anxiety outbursts when it comes to health issues, thinking that I have the worst of the worst. I have realized by changing my diet to more plant-based I have not had any breathing problems. When I was in college I got bronchitis pretty bad and was put on antibiotics for about a month straight and none of them seemed to work. I ended up somehow healing that by switching my diet briefly and using different herbal remedies. Not sticking with a plant-based diet I was constantly having these reoccurring lung problems. About a year ago I got a sinus infection pretty bad and tried to work through it but ended up going to the doctor and got put on antibiotics that again, didn't work. So, I decided to just figure it out on my own and it got pretty bad and I started to get swollen lymph nodes. I also was experiencing burning sensations in the back of my throat every morning. So, I went to a different doctor, which explained that I have LPR and bacterial overgrowth in my sinuses. I was put on two different prescriptions and given more antibiotics. I was also seeing an acupuncturist who explained that I didn't need to take the antibiotics and that I could heal this with a diet change (no dairy or sugar) and lemon water basically. This seemed to help very much but still no cure. I took the prescriptions for a while but never took the antibiotic that was prescribed. I also got blood work done to make sure the swollen lymph nodes weren't a sign of something different. My blood work came back great the doctor said except I was slightly vitamin D deficient, but nothing to worry about and just to get a little more sun. He felt I had high anxiety as well. I have been taking an internship in the Florida keys for a little over a month and haven't been to the doctor. I did a 10 day fast before I came down here and have been on a plant-based diet since I have been down here as well. My asthma seems pretty well suppressed and I use a Netti pot at least once a day, which has been managing my sinus infection and congestion. I just started your ENT protocol about a week ago but I still experience congested nose in the morning and see a little bit of yellow in my morning snot after using the Netti pot. I also still have swollen lymph nodes in my neck. There are about 8 that I can feel and I have noticed them for almost a year now (no idea how long they have been swollen, maybe longer!). As I continue to experiment with this new diet change, I notice that I have really bad smelling gas as well and this isn't a new occurrence either. This has been going on for a few years as well. From all the podcasts I have listened to of yours I feel that I probably have candida or bacterial overgrowth in my gut and feel that you will recommend the candida protocol. I am hoping you could give me an explanation about the swollen lymph nodes as well as what you think will really help clear up all this congestion and sinus infection for good. Within the past year, I have also started to notice that I have been gaining new moles and also cherry angiomas and am wondering what causes these to appear. If you can recommend any practitioners within your field near the Florida Keys or a website to find reliable holistic doctors and dentists that would be so much help! I know these are a lot of questions and I know you have podcasts that touch on these. I will listen through more to continue learning. Thank you so much for doing podcasts and spreading your wealth of knowledge! Many of us have a lot to learn about the truth of medicine and what we can do to really start living optimally. We all are constantly learning and yourself and people alike really motivate me to stay positive and work on my health in a holistic way. Keep up the great work and thank you so much for answering so many of our questions! I'll be listening! Questions How to heal asthma and anxiety? What is causing the swollen lymph nodes?*** How to totally beat this sinus infection and congestion?*** What can I do to not have stinky gas constantly? Where can I find holistic practitioners near me?*** What causes cherry angiomas and can I get rid of them?
Anon: Hi Dr. Cabral, I have had trouble sweating for as long as I can remember. I only sweat from my head/hairline. After an intense workout, my head will be full of sweat… but the rest of my body will be dry. I know I am working out hard enough to break a sweat (I wear a heart rate monitor, and hit zones 4 and 5.). Why do you think this happens? Do you have any recommendations on how to balance this?
CC: Hello, My husband has an enlarged prostate. He has zero sex drive but cannot take testosterone due to his issue. Is there anything he can try homeopathically? We are far too young not to have sex anymore. You are awesome and I love your show!
Toni: Hello! I have been using MACA powder in my smoothies, coffee every day due to the female estrogen dominant health benefits. I just recently saw in fine print on the package "This product contains a chemical known to the state of California to cause birth defects or other reproductive harm." and then under that, it says "EAT IN GOOD HEALTH" WHAT?! (brand is sold at whole foods, it is organic from Navitas naturals) Is this something to be worried about? Do you recommend MACA as an added daily boost to a baseline healthy diet? I love the flavor and texture it gives my coffee and oatmeal. Thanks!
Anon: Hi Doctor Cabral, I have a "medical grade" silicone implant in my face, of my doing. I wasn't happy with my appearance. How do feel about this material inside the human body? Supposedly it will last a lifetime and have no effects whatsoever. Now that I am more into health, I may be regretting my decision to do this…… Any thoughts welcome to help put me at ease…or not. thank you
Mary: Thank you for your help! I love your podcast! Do you have any thoughts on cerebral palsy? Any recommendations for treatment?
Mary: Hi again! Do you have any suggestions for managing or healing Raynaud's?
Suzanne: My front teeth top and bottom are becoming very translucent. My partner actually pointed this out as very noticeable as did my parents. They look gray. Almost 1/2 of the tooth. How can I stop/fix this? I do battle with candida etc and get heartburn a lot. Will I have to get veneers? Anyway to naturally help this or fix this. What causes this? (I am 33 years old, drink coffee in am and wine on weekends) Sincerely, Suzanne
I hope you enjoyed today's Q&A and I'll be back tomorrow with another Cabral HouseCall!
– – –
> Click here to listen in iTunes

> Or, Click the play button below to listen to the episode now

– – –
Show Notes:
– – –
Get Your Question Answered on an Upcoming House Call!

Submit your question at:
https://stephencabral.com/askcabral/
– – –
Listen to Previous Podcasts:

To listen to other episodes of the Cabral Concept, visit:
https://stephencabral.com/podcasts
– – –
Would You Take 30 Seconds to Rate & Review the Cabral Concept?
The best way to help me spread our mission of true natural health is to pass on the good word, and I read and appreciate every review!
1. Click link: https://itunes.apple.com/us/podcast/cabral-concept-by-stephen/id1071469441?mt=2
2. Click "View in iTunes" button
3. Click "Subscribe" button
4. Click "Ratings and Reviews" text
5. Click to rate and leave a short review and you're done!
* Thank you again and every review gets entered in my monthly contest to win great prizes!
– – –