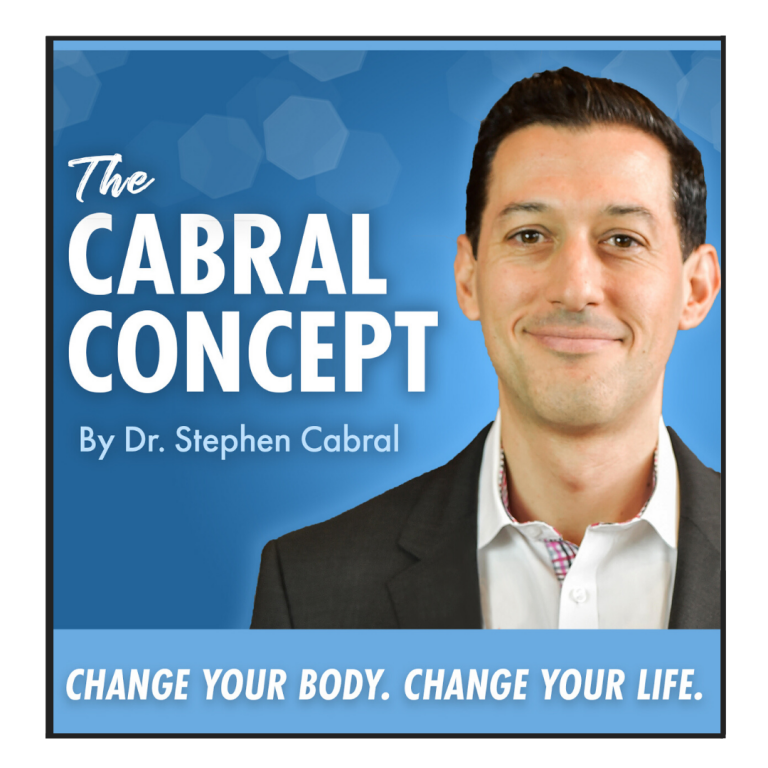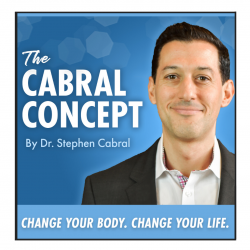 HouseCall: Hearing Noises, Cholesterol, Cervical Spondylosis, Parasite, Health Coaching Issues, Low Body Temperature, Panic Attacks & CRPS
I hope you're enjoying this weekend and that you got to tune into yesterday's Cabral #HouseCall!
We're back today with another 8 community questions, so let's get started!
Lisa: Hi Dr. Cabral, Thank you so much for answering my questions on your podcast! You are one of a kind and we are all blessed by your time and knowledge you put into your podcasts! My question is, for years when I lay down I would suddenly hear noises. For me, it was rock-n-roll music. I could hear words and it was ALWAYS the same song. I personally have NEVER listened to rock-n-roll before and I'm pretty confident the song I heard was never an actual song on a radio before. It uses to drive me crazy and again, it was only when I laid down. This lasted for at least 8 years but it suddenly stopped. My 9 year old daughter has the same problem but for her its not music, rather it's just beeping, clicking noises she hears when laying down. I feel bad for her because it truly bothers her. Have you ever come across people who only hear noises when laying down? And do you know the root problem? You may need to know that my daughter did have a history or Tourettes and OCD, however, since she has been on a special diet and gut-healthy supplements, she no longer has those problems. Thank you so much! -Lisa
Karen: I heard about your podcast at a Weight Watcher meeting two months ago and have been listening ever since. Thank you for sharing your wealth of knowledge and especially, your Monday Mindset thoughts. I am 53 and recently had decided to see a cardiologist to have baseline heart checkup since my parents both died of heart disease at 60 and 61 and my sister(54) had a major stroke last year. (All three were diabetics who did not believe they were diabetics and did not routinely take meds or change lifestyle.) Anyway, my bp is good, glucose is 82, overall Cholesterol is 184, but the ratios are out of sorts with higher triglycerides and HDL. The main question is my LDL-P is elevated and is there a natural way of lowering it? I understand that this sub-particle test is a more accurate indicator of problems down the road. My lpa-2 is within the normal range. The doctor or PA in this case, never discussed diet, lifestyle…..just immediately wrote a prescription for a statin and even called it in without asking me what I would like to do. I haven't picked the statin up and am hoping that there is a more natural way. If anyone would know, I trust it is you. Thank you so much.
Norman: Dr. I have cervical spondylosis and a kidney problem, can u please help me to cure or prevent this health problem of mine? Thank You very much, and more power!!
Ceri: Hi Dr. Cabral. I've recently started following you on Instagram and have been listening to your podcasts ever since. They are hugely informative and helpful, thank you for sharing and passing your knowledge onto others. I have been having gut issues and diarrhea for the past 20years. I have spent multiple trips to the doctor trying to find out what is wrong with only being told I have IBS. I recently found out I have a parasite, Dientamoeba Fragilis. My Gastroenterologist wants to put me on a 10day course of antibiotics "Secnidazole" and "Doxycycline" I have heard mixed results and am unsure what to do. I have changed my diet over the years and now eat a whole food diet consisting of predominantly vegetables, moderate protein, lots of healthy fats and some fruit, mainly berries. This has helped with my gut issues but obviously, they have not fully resolved. I don't want to ruin all my hard work in getting my health on track by taking the antibiotics. What do you recommend from your experience? Thank you in advance, Kind Regards, Ceri
Anon: Hi Dr. Cabral! I've been listening since last year, and I've learned so much along the way, so thank you! I have been a nutritional health coach for a while, and realized this has been fun because people themselves want to become healthier. I've been struggling with the people closest to me. For example, I have a friend put on anti-depressants for headaches, a friend with gut issues that affects her quality of life but won't change her diet for more than a couple of days, and a baby cousin with really bad sinus issues only after she's fed her multiple bottles of cows milk. I never say anything because it's not my place, but also because no one likes a know-it-all. It just kills me because I want them to be happy, and feel like they could benefit from alternative options. I was curious to see what you would do in these types of situations. Thank you in advance 🙂
Angie: Hi Dr. Cabral, I check my basal body temperature every day, and it has been very low for years (96.8, sometimes lower) and I have a very hard time raising it, even throughout the day. I have had a full panel thyroid test done, which came back "fine" even though I struggle with many low thyroid symptoms. How can I raise my BBT and help my thyroid work properly again? Thanks for all of your help today and always.
Isabelle: Hi! Thanks for everything that you do, you guys are great! Do you have any recommendation for healing panic attacks yourself (and the general anxiety for having another panic attack), or do you consider therapy to be the best way to treat it? I have developed a fear of driving (as well as just being a passenger in a car) due to several separate panic attacks I had while being a passenger for about 3 years ago. I do think it is connected with the claustrophobia I have had for years, because it seems to get pretty bad when the car is very small, or when I drive on a highway where there is little -or no- chance of "getting out". It has only gotten worse over the past 3 years, and it has now come to the point where I avoid cars for all costs. This is so painful for me (as I used to literally love driving), and not to mention inhibiting and exhausting, as I now make up just about any excuse not to get in a car. If there is anything you know that could help, I would be forever grateful! Keep up the great work. Additional information: *I don't have my own car at the moment, so it is difficult to "practice" driving a car. *I live and work in the city, so I don't really have to drive anywhere, which make it easy for me to avoid driving in everyday life. Have a great day!
Lisa: Hi Dr. Cabral, I listen to all of your podcast and you truly amaze me with your knowledge. I have a question for a friend who is desperate to help their daughter. 3 years ago their daughter had a soccer injury in her ankle…. although her ankle has healed, something happen to her body and she has pain everywhere. The videos of her are so horrible to watch and I'm praying you have some insight on her condition. The doctors say she has CRPS, Complex Regional Pain Syndrome….formerly called RSD. Can you help guide us to the root problem and I will pass on your podcast to the family? The doctors currently have tried everything and have no more ideas as to how to help her. Thank you again for being such a blessing to so many people! May God bless you and your family.
I hope you enjoyed today's Q&A and all the tips added along the way!
– – –
> Click here to listen in iTunes

> Or, Click the play button below to listen to the episode now
– – –
Show Notes:
– – –
Get Your Question Answered on an Upcoming House Call!

Submit your question at:
https://stephencabral.com/askcabral/
– – –
Listen to Previous Podcasts:

To listen to other episodes of the Cabral Concept, visit:
https://stephencabral.com/podcasts
– – –
Would You Take 30 Seconds to Rate & Review the Cabral Concept?
The best way to help me spread our mission of true natural health is to pass on the good word, and I read and appreciate every review!
1. Click link: https://itunes.apple.com/us/podcast/cabral-concept-by-stephen/id1071469441?mt=2
2. Click "View in iTunes" button
3. Click "Subscribe" button
4. Click "Ratings and Reviews" text
5. Click to rate and leave a short review and you're done!
* Thank you again and every review gets entered in my monthly contest to win great prizes!
– – –