Congratulations on taking the 1st step to the health & body you've always dreamed of…
When I got extremely sick almost 20 years ago, natural health medicine wasn't very popular and as a result I suffered for many years with no hope of getting well.
I made a promise to myself that if I ever recovered, I would do my absolute best to share what I discovered with the world…
And this simple smoothie recipe guide you're holding in your hands right now is my highest recommendation for transforming your mind & body!
It really can be that powerful when you think about how the average person needlessly suffers from fatigue, hormone imbalance, brain fog, skin issues, auto-immune diseases, digestive problems, and much more…
A simple smoothie everyday will help rehydrate your brain and body, bathe your cells in massive amounts of phytonutrients, and energize every fiber in your body!
To learn more about how & why a simple smoothie s day can transform your health simply tune into the handpicked Cabral Concept podcasts below –
Here's to a smoothie a day!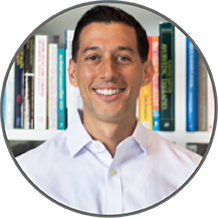 Stephen Cabral
Board Certified Doctor of Naturopathy
Smoothie Recipe Download
>Click here to download your Free Smoothie Recipe PDF

Transformational Podcasts
The #1 Thing You Can Do for Your Health!
– – –
Details on the Free Smoothie Recipe Guide
– – –
Podcast Show Notes Links:
> Add The Same All-In-One Daily Nutritional Support Powder I Use to Your Smoothie!
> Daily All-in-one Support Shake
> Dr. Cabral Daily Supplement Protocol
> Run a Functional Medicine Test
– – –
Get Your Question Answered on an Upcoming House Call!

Submit your question at:
https://stephencabral.com/askcabral/
– – –
Listen to Previous Podcasts:

To Listen to other episodes of the Cabral Concept, visit:
https://stephencabral.com/podcasts