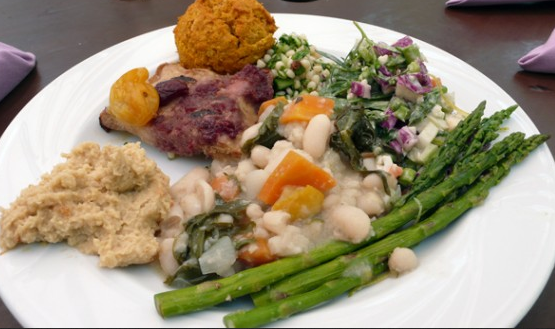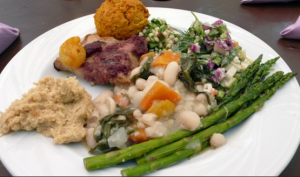 Lately, I've been getting a ton of emails from people looking to customize our fat loss nutrition plan while maintaining a vegetarian cuisine.
And, since the tips I'm giving my online and studio clients can be applied by anyone I thought you deserved to see them as well!
Even if you aren't a vegetarian the information I provide in the attached short email below will explain why some people never have any energy or can lose weight.
Plus, I've spent many months as a strict vegetarian over the past couple of years, so understand both sides of the equation especially as it relates to heath and weight loss…
< Vegetarian Diet Tips Email >
Hi Janet,
Thank you for the email and we have a lot of vegetarians on our nutritional plan.
We suggest substituting eggs, cottage cheese, Greek/Icelandic yogurt, or fish where you see meat. Also, if you don't eat eggs or fish you can easily use tempeh, miso, natto, chick peas, black beans, navy beans, lentils in their place (for a protein).
The issue we find with some vegetarians is that their energy levels suffer when they do not include enough protein (amino acids) in order to compensate for their activity levels during the day.
Plus, many vegetarians eat too many starchy carbohydrates without any healthy fats or protein at a meal, which leads to serious fluctuations in blood sugar levels leading to increased cravings for more starchy carbohydrates and sugar. This is a self-perpetuating cycle that lends itself to increased body fat and lean muscle catabolism.
Remember, that it is almost impossible to lose body fat and maintain energy levels when blood sugar levels have been spiked (through the consumption of sugar/starch based foods) and a high level of insulin is present in the blood.
Insulin is a fat storing hormone, and therefore, when it is turned on body fat is not being burned (sugar is).
This is why we suggest centering your 3 main meals around a protein (vegan, vegetarian, or animal based) and vegetables, as well as eating 1-2 snacks consisting of a yogurt (less than 8g sugar), some nuts, etc.
Fruit is acceptable after competing Phase 1 of our nutritional plan, and is best eaten for breakfast (before a protein), and after your workouts, since these are the times fruit will be best utilized by your body without being turned to fat.
In time you'll figure out exactly what works for your body and energy levels. The result will be a healthy and lean physique with plenty of energy lasting all day!
Committed to your success,
Stephen Cabral, CSCS, CPT, NS
Author of Fatlossity, Lose5in7 Weight Loss System
Health Consultant for MTV, Men's Health, Women's Day, NutritionData, Dietcom, SELF
https://stephencabral.com
>>> Here are the Exact TOP 3
Fat Burning Systems My Clients Use:
http://Lose5in7.com
– my complete 12 week in-home
step-by-step, weight loss system as seen on TV.
***************************************************************************************************
Please feel free to forward this article to anyone it could help!
***************************************************************************************************