New Exercise Video: TRX Abs & Legs Fat Burning Workout
New free workout video by popular demand!
I've gotten so many emails asking about what I think about the "TRX" piece of fitness
equipment and how to use it that I created 2 free workout videos for you.
First off, I think it's a great tool to add to your arsenal.
That doesn't mean I think it should be used for every exercise in your workouts, but
again, it's a nice compliment to dumbbells, barbells, kettlebells, bands, and all the other
useful pieces of fitness equipment.
Now let's get right into the workout I have for you today.
The 2 exercises I'm about to tell you about are really core based fat-burning
movements that also involve the legs.
The benefit is that you'll be able to spike your metabolism through high-intensity
interval work while strengthening and toning your core and legs.
Here are the 2 exercises I'd like you to complete back-to-back without resting (if
possible):
Exercise #1: TRX Knee Pull-ins
Exercise #2: TRX Mountain Climbers
Keep in mind that you can do both of these exercises by substituting an exercise ball
under your feet for the knee pull-ins and you can just keep your feet on the ground for
your mountain climbers.
However, once you advance past those levels the TRX adds a new challenge and
dimension to the workout by forcing you to stabilize both your right and left side in
unison.
Additional TRX Fat Burning Tips:
1. Make sure your feet are level with each other while in the TRX
2. Don't hold your breath – breathe!
3. You can do this exercise for 20-30 seconds each exercise or you can aim for a
certain number of reps before switching
4. If you're losing form always place your knees down on the ground and discontinue
the set
5. Perfect practice makes perfect, so always focus on form and just stick with it!
I hope you enjoy today's new video and I'll be back next week with more nutrition, body
transformation, and workout tips!
Also, if your gym doesn't have a TRX to use, or you want one for your home or when
you're on the road, you can get one at the link below (I have 2 at my studio and 1 at
home):
Lastly, be sure to look out for my next email where I show you 2 more brand new
exercises for the lower body using the TRX. That way you'll have a complete workout
using this fun new fitness tool!
Check out the video now and I hope you enjoy the new upper body workout challenge!
Committed to your success,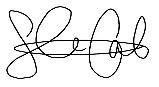 Stephen Cabral, CSCS, CPT, NS
Author of Fatlossity, Lose5in7 Weight Loss System
Health Consultant for MTV, NutritionData, Diet.com, Gather, EDGE
https://stephencabral.com
PS. Also, if you'd like to join the thousands of Fatlossity body transformation users from
all over the world who are using my proven weight loss system to reshape their entire
body, check out my 12-week complete, step-by-step system below:
>>> See Stephen's Complete Proven Fat Burning System Now!
Please Note: I DO NOT promote, endorse, recommend, or have ANY affiliation with any
of the advertised products in this video or my YouTube videos in general. I partner with
a company to shoot the videos and they place ads (along with YouTube) in the videos…
Video: TRX Fat Burning Workout!
I hope you enjoyed the exercise video and if you're looking for further
information on how to lose weight and transform you body please visit any of
my Best-Selling service links below:
>>> Here are the TOP 3 Fat Burning Workouts My Clients Use:

Fatlossity – Lose5in7 12 Week Weight Loss Program – A complete
step-by-step 84 day weight loss manual to guarantee you finally lose weight
and keep it off! Used by MTV!
17-Day Bathing Suit Body Diet Plan – My secret 17 day diet plan that I used
for years leading up to photo shoots and to help my clients drop at least 10
pounds safely in 17 days. You will definitely be ready for your big event after
following the simple 17-day sample plan!
Trim, Tone & Tighten – My online monthly personal training nutriiton and
workout program. It comes complete with monthly sample meal plans, workout
print outs, exercise videos, and everything you would get if you were training
with me at my studio!
—————————————————————————————————
>>> Please feel free to forward this page to anyone it could help!
—————————————————————————————————