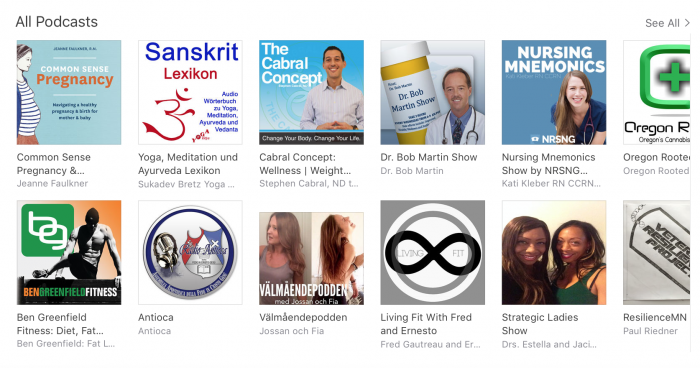 My mission is to spread the word and let people know that there is always an answer…
If you look deep enough, you will discover how to get well, lose the weight, and live longer – I promise you that.
It took me longer than it should to get well and get my life back, but now that I have my journey through life will now be dedicated to teaching others how to do the same…
If you would simply review the Cabral Concept in iTunes, I would greatly appreciate it. Each review (it only take 30 seconds) helps me get one step closer to spreading the word and reaching more people who desperately need this information…
Thank you in advance for your help!
> Please click here now to review in iTunes 
How to Review a Podcast
Please follow the steps below if you have never reviewed a podcast.
1. After clicking the link above, or this one here, click the blue button that says, See in iTunes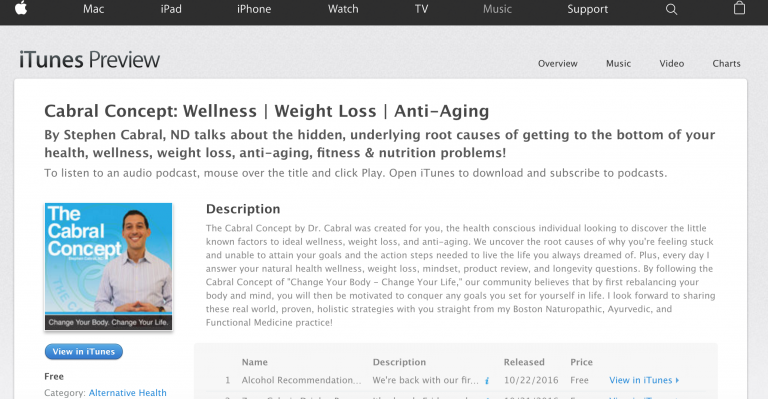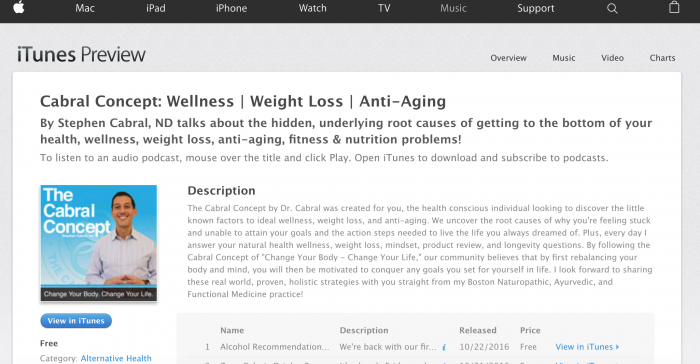 2. Next, click "Rating and Reviews," which is to the right of my photo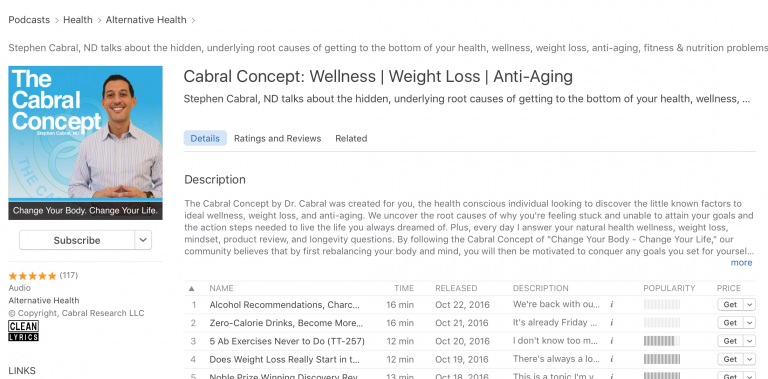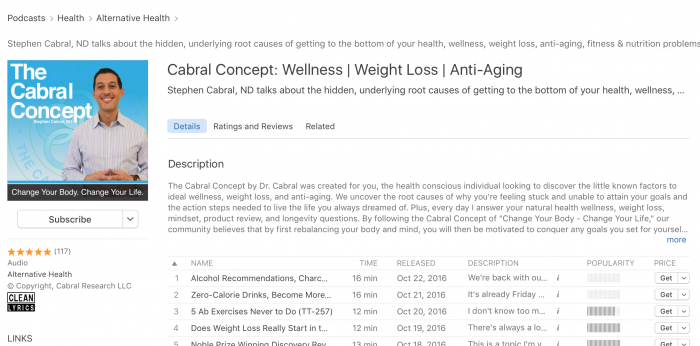 3. After that click the white button below Customer Reviews that's labeled, "Write a Review."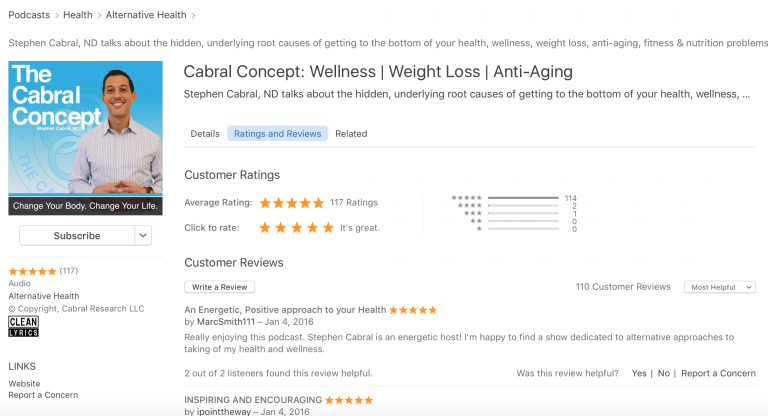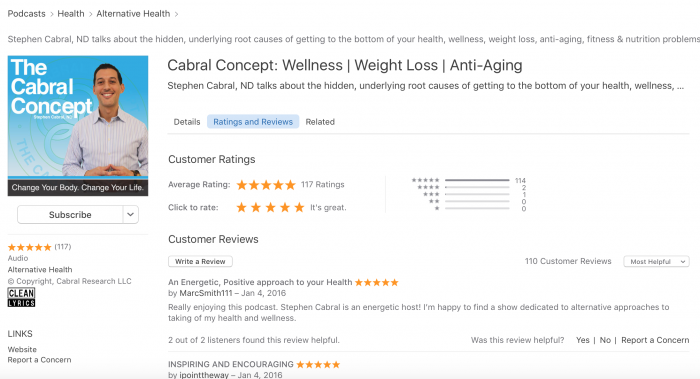 4. Lastly, write a title for your review, your review, and then click the 5 star rating ; )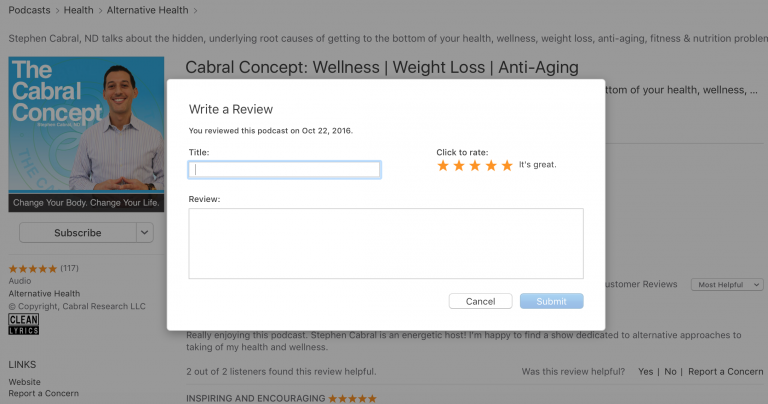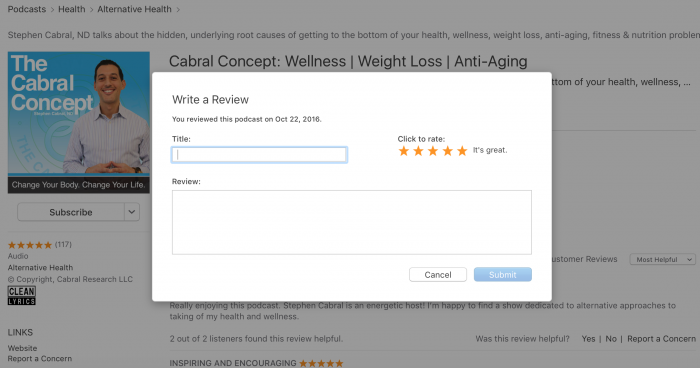 As Thank You…
BONUS SURPRISE: This month anyone that reviews the Cabral Concept gets $10 OFF their next Dr. Cabral Detox purchase + Free Shipping!
(Simply email support@DrCabralDetox.com and let us know you reviewed the Cabral Concept podcast and we'll email you the private discount code as thank you for helping us spread the word!)
> Please click here to review now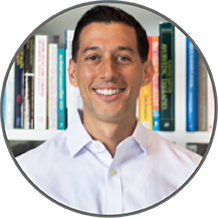 Ayubowan,
Stephen Cabral
Board Certified Doctor of Naturopathy