Cabral Living Magazine – 1st Edition
Cabral Living is a digital magazine dedicated to educate and inspire our community to take actionable steps to improve their health and longevity.
The magazine specializes in health, wellness, weight Issues, brain aging, detox, allergies, bloating & digestion, Ayurveda, thyroid, energy & adrenals, sleep & stress, immunity, nutrition, and anti-aging.
Cabral Living magazine is something I've always wanted to create and I can't wait to share it with you now-
Each edition will highlight a specific health topic (or two) that takes a full holistic approach to solving the deeper underlying root cause imbalances of what you may be suffering from…
This special 1st Edition is on Sleep & Stress as it seems to be one of the most popular and important topics to tackle when looking to take back your health.
Inside this edition you'll discover:
• The top reasons people can't sleep
• 4 best ways to fall asleep fast
• What to do for anxiety
• How to turn off your mind at night
• Recipe of the month
• Favorite smoothie pick
• Best herbs for de-stressing
• Community success stories
• IHP of the Month
• Top picks for social posts
• And so much more…
To get your free copy ($29.95 value) simply click here to download: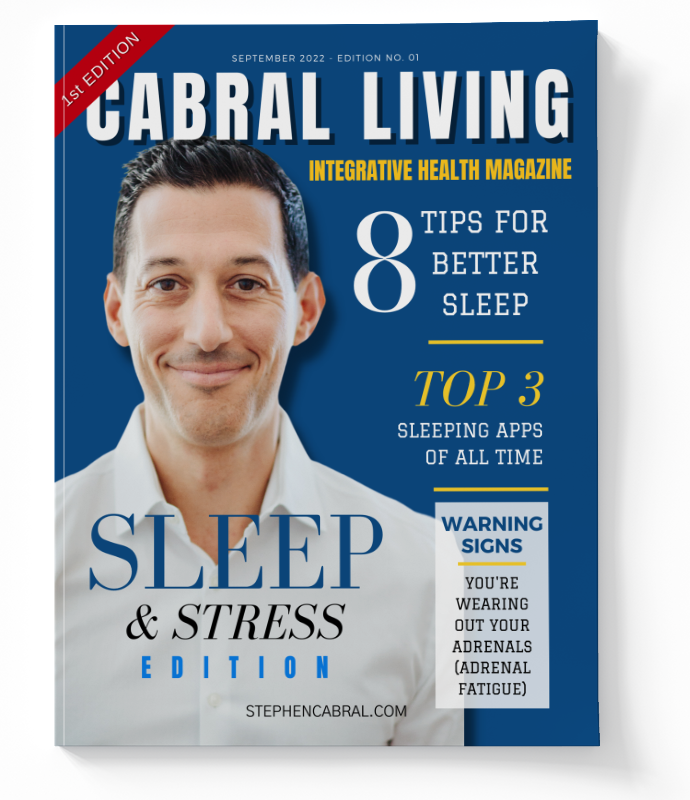 Yes, you get this double-sized, 1st edition of 70+ pages of Cabral Living absolutely free…
Enjoy the read and let us know what you thought on social and CabralSupportGroup.com – my team and I would love to hear from you!