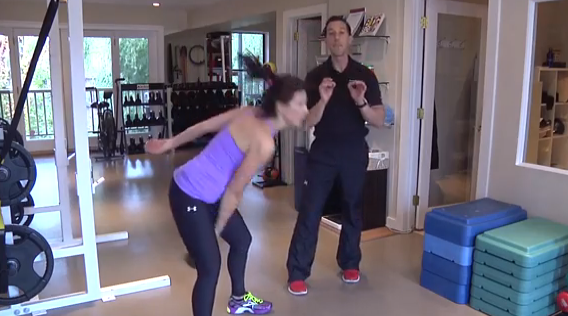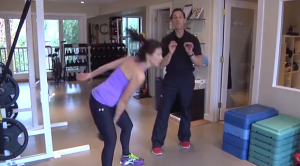 One of the fundamental premises to keeping your body transformation results coming is progression.
Without it, new results will be hard to come by…
This simply means when an exercise becomes no longer challenging to compete by either adding more weight or varying the repetitions then it's time to change that exercise.
Today, I'd like to show you an example of how you can progress a simple Kettlebell exercise to maximize your fat burning ability.
The great thing is that no matter what program you're currently following you can easily add in 1-3 sets of this fat burning exercise to the end of your workout.
This minor tweak alone will help boost your metabolism!
Plus, it's just a fun exercise to do…
Here are the 3 Fat Burning Kettlebell Progressions:
1. Kettlebell 1-Arm Swings
2. Kettlebell 1-Arm Swings with alternating steps in place
3. Kettlebell 1-Arm Walking Swings
As always, my recommendation is to master level 1 and then "progress" up as appropriate.
Click the video below to watch me coach you through the techniques:
(In the video I'll also give additional details on how to choose your rep counts and weights.)
I hope you enjoy this new Fat Burning Kettlebell Progression and I'll back soon with more metabolic intervals!
Committed to your success,
Stephen Cabral, CSCS
Board Certified Doctor of Naturopathy
Health Consultant for MTV, Men's Health, Women's Day, MAXIM, NutritionData, Dietcom, SELF
https://stephencabral.com
Please Note: I do not endorse any advertisements in my YouTube videos.

>>> Here are the Exact TOP 3
Fat Burning Systems My Clients Use:
http://Lose5in7.com
– my complete 12 week in-home
step-by-step, weight loss system as seen on TV.
***************************************************************************************************
Please feel free to forward this article to anyone it could help!
***************************************************************************************************