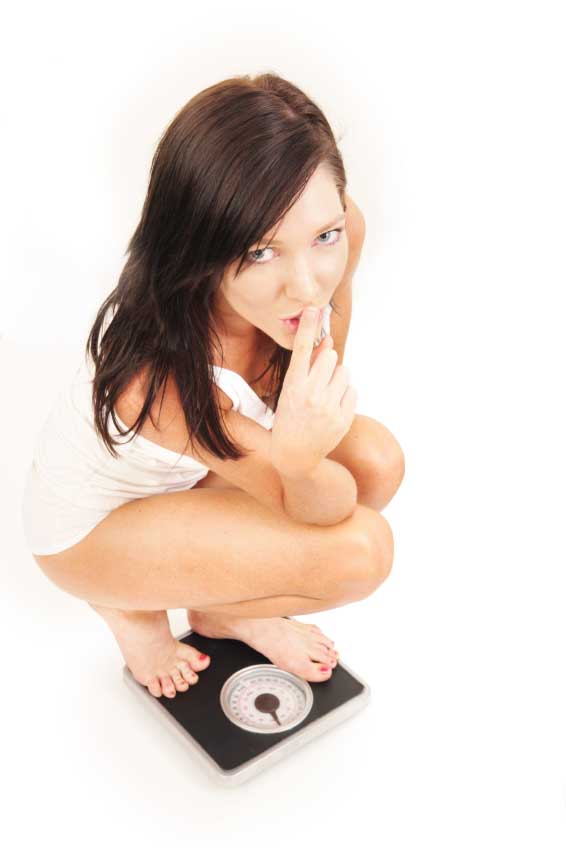 I probably get 3 emails a day with this exact question:
"If I was to do only one thing to lose weight and transform my body what would it be?"
Now, I could try to side step this question and say that it's equal parts nutrition, exercise, and healthy living, but I won't.
We all know that dieting alone will cause you to lower your metabolism and lead to rapid weight re-gain, and we also know that you can't out exercise a bad diet.
And, of course, we also know that unless you create an actual lifestyle change you'll never keep any of the results you get in the first place…
So what is the secret to success?
I firmly believe that my studio and online clients transform their bodies and maintain their results through calculated ACCOUNTABILITY.
You can either hold yourself accountable, or you can have someone else check in on you.
Even at my studio we only see clients for at most 2 hours out of their 168-hour week, so it's not like we're following them around to ensure their success.
It takes a personal commitment and an understanding of how to monitor your progress.
What I recommend my clients do is use a daily journal to write down all their meals, beverages, and snacks, as well as their exercise for the day. You can either use a spiral notebook or any other system that allows you to keep a running log of your daily reports.
Remember, what gets tracked gets measured.
Too many people truly believe that they are eating well and exercising enough, but if they were to really take the time to dissect their daily routine they would find that more than the occasional cheat meal/snack works it's way in there.
They'd probably also find that they haven't changed up their exercise program in quite some time, or increased the stimulus on their body in order to boost their metabolism. (This works for both weight loss and muscle gain – depending on your goal)
Personally, I know that if someone isn't filling out their nutrition checklist sheets then they're most likely not following the plan, which will clearly coincide with a lack of results…
Plus, the biggest part of filling out your daily journal is being able to look back and have an exact plan of what worked and what didn't. Maybe, your metabolism allows you to cheat three times per week… or maybe just once.
You'll never know until you track your progress and weigh-ins.
I also use this plan with my female clients who just had a baby and are looking to lose weight and tone up their body. Once we have a road map after they have their first child and they accomplished their goal we know have the perfect plan of what works and how long it will take to get back in shape after they have their next child.
It really can be this easy…
I just think that people like to experiment too much and at the same time they end up complicating the process through needless trial and error.
So, my recommendation to you is to track your weigh-ins 1-2x per week and then write down each meal, snack, and exercise routine as you complete it in your daily journal.
If you do this, how could you not be successful?
Remember, just the act of writing down your goals and focusing on them throughout the day by noting your completion tasks we'll motivate you to accomplish more.
I have no doubt that when you begin planning your day the night before and writing in what you're doing each day to reach your goals that you will be dramatically less likely to cheat than if you weren't keeping tabs on yourself.
Best of all, you can begin using this simple strategy today.
I wish you the best of luck in attaining your dreams and goals!
Also, if you would like to download my Fatlossity-Lose5in7 84-day journal with daily "cheat sheet" checklists that you can use to track your progress using my proven weight loss system just click the link below:
http://lose5in7.com/getstarted
Literally, I walk you through the entire process with daily nutrition choices on the left hand page and exercises to complete on the right hand page… it doesn't get any easier than that to follow.
You can download the entire system right now:
http://lose5in7.com/getstarted
Or, you can have the printed Fatlossity manual and daily journal shipped to you by choosing "option #2" at the bottom of the link below:
http://www.StephenCabral.com/fatlossity.html
You can choose the option that works best for you…
Committed to your success,
Stephen Cabral, CSCS, CPT, NS
Author of Fatlossity, Lose5in7 Weight Loss System
Health Consultant for MTV, NutritionData, Diet.com, MAXIM, Gather, EDGE
https://stephencabral.com
>>> Resources to GUARANTEE you will achieve your goals:
http://Lose5in7.com – my complete 12 week
step-by-step, weight loss system – as seen on TV.

http://TrimToneTighten.com – my monthly online
T3 Personal Training & Coaching Program.
http://BathingSuitBodyDiet.com – my secret
17 Day Bathing Suit Body Diet.