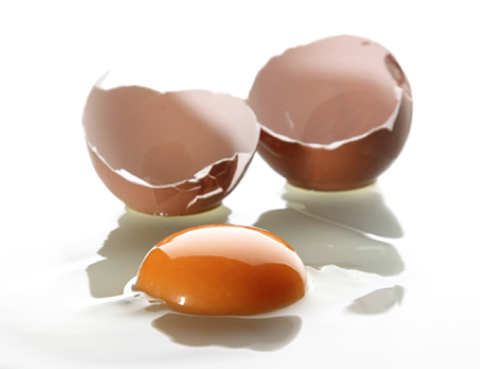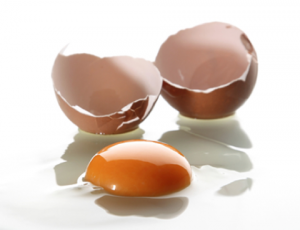 "Egg yolks are almost as dangerous as smoking for atherosclerosis." 
Wow, what a headline and what I sensational story that was that came out a few weeks back.
Personally, I was hoping it would all blow over, but with so many of my clients believing they should now not eat eggs (or egg yolks) I had to share the truth about this study.
If you didn't hear a "survey" was done amongst approximately 1200 patients, that "regular consumption of egg yolks is about two-thirds as bad as smoking…"
(J. David Spence, David J.A. Jenkins, Jean Davignon. Egg yolk consumption and carotid plaque. Atherosclerosis, 2012)
Now, any sane person reading that would immediately jump to the conclusion that they should either stop eating eggs or begin writing out their will…
But, before you hop on the "eggs are evil" bandwagon, let me share with you what the sensationalistic media story forgot to mention:
1. These were at risk patients and former heart attack and stroke survivors.
2. Many test subjects were smokers and ate eggs…
3. We don't know what type of eggs they used. (were they pasture raised or fed corn and soymeal loaded with inflammatory omega-6 fats?)
4. We don't know how they were cooked (most likely not soft boiled, raw, or poached, which prevents oxidation of the fats/cholesterol…)
5. What else were they eating! (sugar, lots of starches?)
6. Did they exercise?
7. How much fiber were they eating?
8. What other types of fats were they eating? (polyunsaturated heated oils?)
9. How many calories were they eating per day?
10. What else was going on in their life? (high stress, other illnesses, etc.)
It's really the media that turns these completely unusable statistical findings into mainstream news and it hurts everyone.
Nobody knows whom they can trust anymore, which is sad…
We should all know better by now, but somehow we fall for the same headline news every week ; )
I hope you'll take the information I gave you and begin to realize that you can NEVER take a study at face value. You MUST delve into the work and find out what was actually evaluated (and what wasn't).
Keep in mind I'm not advocating "eggs for everyone," but what I can tell you is that the yolk contains the majority of the nutrition and half the protein of an egg. Eating just the "whites" of the egg is like peeling an apple and throwing out the skin…
(Personally, I would not bother eating just the whites of the egg without adding in at least 1 yolk.)
I'll be back soon with a new article to help you determine if eating eggs is the right choice for you based on your body chemistry, but for now just say "No" to the media, and not to "eggs!"
To learn more about how to truly transform your body and your health in less than 12 weeks visit my link below:
https://stephencabral.com/fatlossity.html
Committed to your success,
Stephen Cabral, CSCS, CPT, NS
Author of Fatlossity, Lose5in7 Weight Loss System
Health Consultant for MTV, Men's Health, Women's Day, NutritionData, Dietcom, SELF
https://stephencabral.com
>>> Here are the Exact TOP 3
Fat Burning Systems My Clients Use:
http://Lose5in7.com
– my complete 12 week in-home
step-by-step, weight loss system as seen on TV.
***************************************************************************************************
Please feel free to forward this article to anyone it could help!
***************************************************************************************************