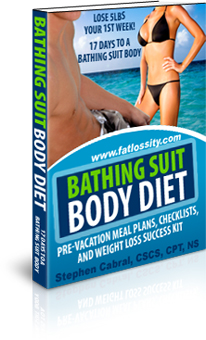 The 17 Day Bathing Suit Body Diet is your answer to looking and feeling your best when you
have a big event or vacation coming up. It's fast, it's easy, and it works! Just follow the plan
step-by-step to get the same amazing results my client are raving about.
Please create a separate folder on your computer now and take some time to download and
print your files.
Finally, I want to wish you the best of luck on your weight loss journey and if you follow the 17
Day Bathing Suit Body Diet exactly as it is laid out I know you will achieve all the goals you set
out for yourself. I look forward to seeing your "before and after" photos and hearing about
your success story soon!
Committed to your Success,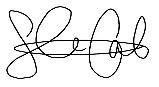 Stephen Cabral, CSCS, CPT, NS
Author of Fatlossity, Lose5in7 Weight Loss System
Founder of Trim, Tone & Tighten Online Personal Training
Health consultant for MTV, NutritionData, Diet.com, Gather, EDGE
Right Click Here and Save the Bathing Suit Body Diet
(right click the blue link above to download & save)