Looking for the most trusted, natural and safest products for you and your loved ones?
Look no further!
After 20 years, 5,000+ books of study, and over 150,000+ client sessions I have the data and research to support what I've seen work in the real world in my natural medicine clinical practice & weight loss studios.
My "Best Product Recommendations" must pass these 3 criteria before I would ever recommend them to you.
The Cabral Standard
1. Products and books must be backed up by real world results by real people – not paid actors, fake success story, or online only marketers that don't work in the real world.
2. Nutritional supplements must be backed up by scientific research and not contain GMO, gluten, or other potentially harmful ingredients.
3. All products must be sold by reputable, honest companies at a fair price to the end consumer and never put "Profits over People."
* Any products I recommend are ones that I personally use or recommend to my family and private clients. For full promotional partner policies please see our disclosure.
The Best of the Best Awards
And now, here are my "Best of the Best" recommendations broken down by product category!
Best Price – Best Body Fat Calipers
There are plenty of more expensive body fat
calipers, but this one is the perfect quality for
the price. We use this one in our studio and
I've been using them for well over 15 years.
Best Price – Best Body Tape Measurer
This is our preferred body tape measurer for
doing our circumference measurements. We
make sure to use these statistics in our client
progress reports. You should also take these
measurements when using my fat loss
and other online fitness programs.
Best Exercise Band – 3 Bands in 1
This 3-in-1 band will allow you to start with
1 band and then work your way up to 2 or 3
bands as you become stronger. You can also
take this band on the road to fit in a workout
anywhere while you travel.
Best Fat Loss Cardio Piece for Your Home
Price varies, but you will save thousands using
by purchasing this small exercise bike instead
of expensive treadmills or ellipticals. This is
the same exercise bike that I use at my studio
that allows you to complete true fat loss intervals.
6 lb. Medicine Ball
Great medicine ball that bounces and is very
versatile. Can be used for abs exercises and many
more fat loss workouts.
Exercise Stability Ball with Pump
Use this exercise ball at home to take your workouts
to the next level. This stability ball with force you to
engage your core and abs to a much greater degree
compared to sitting or lying on a bench.
Exercise Abs Mat
These are the exercise mats we use at my studio
and they hold up great. Plus, they're antimicrobial
so they should remain germ-free while you're
training hard and working up a sweat.
PB Elite Molded Foam Roller 3′ Long, 6″ Round (Most Popular Size)
This is the high-density foam roller I recommend for
massaging out muscle adhesions (knots) and tension.
It's the same one we use with clients at our studio
to help them realign their posture and relieve pain
caused by shortened or misaligned muscles.
Great Kettlebell for Home Workouts
Kettlebells are a great way to complete fat loss
intervals and thousands of other fitness exercises.
If you've seen my videos then you've seen how
kettlebells can spice up your training and get you
fantastic body transformation results.
NIKE FREE 3.0 Sneakers
These are my favorite sneakers for working out
since they allow for full mobility of the foot and
ankle and they're super comfortable. My clients
love them and even wear them when they're not
working out. They come in dozens of colors too.
Best Adjustable Home Workout Dumbbells
We recommend all of our in-home personal
training clients purchase these dumbbells since
they are easy to use, not to clunky, and you can
change the weights very quickly.
Inexpensive Home Dumbbell Set
These are inexpensive dumbbells that are easy to
use and they are what I used for my client and
personal home workouts for over a decade. If you
can't swing the higher pricetag of the Bowflex
dumbbells then these are a great alternative.
Additional Dumbbell Weight Plates
These are the additonal weight plates you will need
for the inexpensive adjustable dumbbell set once you
become more advanced since the original set only
goes up to a 20 lb. dumbbell set.
Best Advanced Workout Manual
Contrary to its name, this book is for both Men and
women and it is an advanced workout manual for
those looking to take their exercise program to the
next level. It contains 1 YEAR of workouts for the
serious lifter. Written by Stephen Cabral.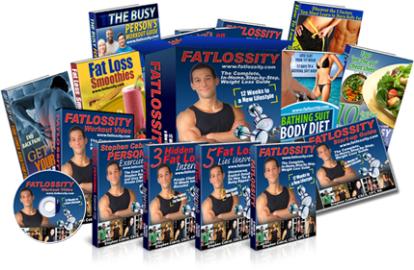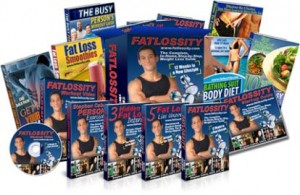 Best Weight Loss & Fat Burning System
THE Fatlossity System created by Stephen Cabral.
Lose 5 pounds in 7 days using my 12 week nutrition,
exercise, and healthy lifestyle program. Guaranteed
results backed up by over 15,000 private training
sessions and thousands of success stories all over the world.
Best Juicer for Fruits & Vegetables
This is the juicer I use and it's definitely the worth
the price tag. Since it extracts more juice from fruits
and even leafy vegetables you'll end up having to
spend less money on produce in the long run.
Best Blender for Smoothies
This is my favorite blender for smoothies and it
even comes with a great food processor and ice
crusher for cold drinks. I use it for protein shakes,
protein pudding, and chopping veggies, nuts, etc.
* Please email us and let us know if any links are broken or if you're not taken to the specific product recommendation page!
* Additional questions? We're here to help! Just email us at support@stephencabral.com