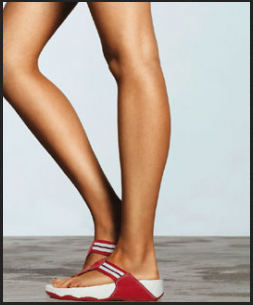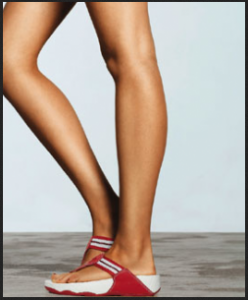 Today, I'm going to show you exactly how to strengthen, as well as tone and tighten EVERY muscle in your legs.
It is one of the few exercises that actually forces you to stabilize, balance, grip, and fight for every rep!
At my body transformation studio in Boston, our clients start out hating this exercise… but eventually they realize how much they're getting out of it once they see their progress each week. Plus, you're going to notice a real difference in the definition in your leg muscles after just 4-6 weeks of completing this exercise!
In the video today I'm actually going to show you how to take this exercise from a beginner's level all the way to the advanced.
So here it is:
The exercise is called the "1-Legged Squat," and as you might imagine you complete this movement on just one leg. What this forces you to do is strengthen all of the muscles around your ankle, knee, and hip joint leading to a stronger and more stable leg and body.
I can't begin to tell you the number of clients we've had that have completely rehabilitated injured ankle and knee joints by doing this exercise. And for those that are healthy, it will take your sports performance to a whole new level!
I've even given this exercise to professional athletes and many of them have gone from toppling over and barely staying balanced at week 1 of this exercise to going to a full 1-legged squat all the way to floor in just a couple of months.
Okay, enough about it's amazing benefits… check out the short video below to see how to complete it and all the levels you can advance to.
I hope you add this exercise into your home or gym workout routine and that it strengthens, tones, and tightens your legs like I know it will!
(Just be prepared that you may just hate it the first few times you try it… But, stick with it because it does get easier as you get stronger!)
Committed to your success,
Stephen Cabral, CSCS, CPT, NS
Author of Fatlossity, Lose5in7 Weight Loss System
Health Consultant for MTV, NutritionData, Diet.com, MAXIM, Gather, SELF
https://stephencabral.com
Please Note: I DO NOT promote, endorse, recommend, or have ANY affiliation with any
of the advertised products in this video or my YouTube videos in general. I partner with
a company to shoot the videos and they place ads (along with YouTube) in the videos…
>>> Here are the Exact TOP 3
Fat Burning Systems My Clients Use:
http://Lose5in7.com
– my complete 12 week in-home
step-by-step, weight loss system as seen on TV.
***************************************************************************************************
Please feel free to forward this article to anyone it could help!
***************************************************************************************************