One of the simplest ways to improve your overall health, wellness, weight loss, and anti-aging goals is to maintain optimal Vitamin D levels all year round.
Adequate Vitamin D has been linked to anti-cancer, immunity, and weight loss (plus hundreds of other benefits).
One of the simplest things you can do is to test your vitamin D levels using an at-home blood spot card and mailing it in. 3 weeks after you mail it in, I will have your results and be able to email you the results with my recommendations.
How to Get Started
Simply click the button below to order your Vitamin D Test Kit Package.
You will then be directed to our secure shopping cart where you can pay by credit card or PayPal.
After you place your order, we will mail out your at-home lab test the next day with simple to follow instructions on how to complete it.
We'll be with every step of the way, and if you ever have any questions simply email us at anytime.


I look forward to reading over your labs and getting you started on the path to increased energy, less stress, and greater wellness!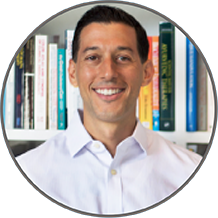 Ayubowan,
Stephen Cabral
Board Certified Doctor of Naturopathy