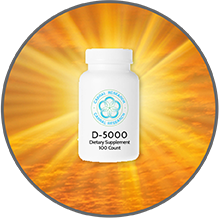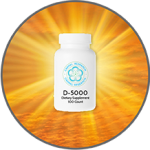 If you've read my story, you know I'm on a mission…
The truth is out there, it always has been, but now with the internet "conventional medicine" can no longer brush off the life-changing benefits of high quality nutritional supplements.
Study after study has scientifically backed thousands of vitamins, minerals, herbs, enzymes, detox factors, weight loss aids, and many more.
The facts are indisputable, but to be honest most people still don't know the power of concentrated nutraceuticals (a.k.a. supplements).
Supplements are used to support the body and simply "supplement" something that it is low on…
It's not magic and there is no mystery.
You simply test your body's unique biochemistry and then add in what you're low on.
It blows my mind when people still say there's no validity to nutritional supplements. Not only is it common sense that you should give your body a boost if it's low on something, but the results speak for themselves.
The fact is that most MDs are simply too busy to read the hundreds of research studies that published daily and the truth is that nutrition is not taught and little to no emphasis is put on nutrition in medical school.
Yes, that is scary…
And it's not the MDs fault – it's the system.
Regardless, it's up to us to take responsibility for our own health and begin to take back our health, ideal body, and begin to rejuvenate our bodies.
This is why I'm offering every new visitor like you to my website the opportunity to receive a free bottle of all natural vitamin D3 (no fillers).
Why Give Away a Free Bottle of Vitamin D?
After running hundreds of vitamin D labs in my practice only about 10% of the people I care for are within the optimal range. This includes all the healthy people I see and those labs also take into account summertime labs when people's levels should be at their highest!
And, since optimizing your vitamin D levels has been shown to potentially prevent cancer, gut issues, weight gain, bone loss, low mood, and many other health scares it just makes sense to balance your own vitamin D levels.
I know how much of an impact professional nutritional supplements had on helping me finally recover from sickness and I really just want to share this same knowledge with the world…
So here's what I recommend doing now:
Option 1
1. Ideally, you'll test your vitamin D3 levels first whether it's summer or you're currently supplementing with vitamin D or not. Once you know you're current lab tested level then we can recommend a more individualized dosage with your free bottle of vitamin D3 (the safest most absorbable form of vitamin D).
> Test your vitamin D levels and get a free bottle of vitamin D3 today
Option 2
2. Can't afford lab testing right now? Adults can start with approximately 1,000-2,000 IU during the summer months and then increase to 2,500-5,000 IU during the winter.
> Receive your free bottle of vitamin D3 with your welcome care package today*
I really hope you take advantage of either one of these welcome gift offers that I've set up for you. I'm forever grateful that my life has been turned around and it's honestly a privilege to do what I do and to serve those looking for answers.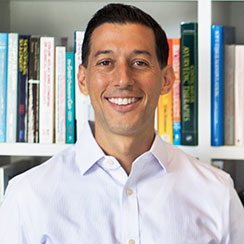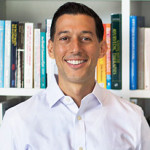 I look forward to shipping out your free bottle of vitamin D3 and hopefully speaking with you soon.
Ayubowan,
Stephen Cabral
Board Certified Doctor of Naturopathy
Free Bottle of Vitamin D3 Offer Details
* Limited-time only. Offer may expire at any time without notice. Offer ends when last free bottle of vitamin D has been claimed. Free bottle of vitamin d3 does not include shipping & handling, which is $7.95. Offer valid in United States only. Limit of 1 bottle per person.