"The Most Powerful Weight Loss Manual in the World – Guaranteed."
After 20 years of research and over 200,000+ sessions I have arguably accumulated one of the largest weight loss studies ever compiled. With thousands of happy clients and an average of 5.3 lbs of weight loss in 7 days, this is the weight loss diet guide people have been waiting for…
And, it brings me great pleasure now for the 1st time ever to give you access to the exact nutrition plan my private clients have been using for years. Before now, you'd have to be a client of Stephen Cabral Studio or Cabral Wellness Institute to get access to this information.
Fatlossity 2.0 ®
Fatlossity 2.0 isn't a 200 page diet book… That's not what my clients wanted and I'm sure it's not what you want either.
What it is a "cheat sheet" of sorts that actually just gives you the exact plan spelled out for you on how to lose the maximum amount of weight in 21 days (Literally, the only faster way to lose weight naturally is through the Dr. Cabral Detox, but many clients prefer starting with 3-6 weeks using the Fatlossity 2.0 plan first).
This means I'm going to simply introduce you to the precise 36-page Fatlossity 2.0 diet plan, how to works, why it works, explain the 3 phases, and then give you 21 days of meal planning.  I even provide you with a grocery food shopping list!
Less is Usually More
I want people to get started losing weight and feeling great right away…
That's why I've written this plan to be read and able to put into use within minutes. This is something you just can't get from a 200-300 page "weight loss" book.
Losing weight really can be simple, and yes, you will lose 5 lbs or more in just 7 days.
Now, I know you've probably heard it all before about "amazing diet books" and "secret weight loss
formulas," but I'm hear to tell you that Fatlossity 2.0 actually delivers. To my knowledge it is the only weight loss nutrition plan guaranteed to work. You won't find this same guarantee with any Amazon "best seller" or other marketing-hype diet plan books.
Guaranteed to Work
I stand by all my services and Fatlossity 2.0 is no exception. I know your goal is weight loss, and so if you don't lose at least 5 lbs in 7 days, simply return it for a full refund. No questions asked.
If you're ready to transform your body and create the healthy lifestyle you've always dreamed of, I look forward to your opening up my Fatlossity 2.0 manual, so begin losing the weight and feeling great in less than a week!
Limited Time Offer
As a test run, I decided to print 500 copies of our client's weight loss diet plan. After the 500 copies are sold out, I will decide on whether or not we will print another run. Although it doesn't seem like a big deal to print these larger batches, there are a lot of logistics that go into the larger order printing, delivery, warehouse storage, and shipping of each Fatlossity 2.0 manual.
So, if you're interested in getting the very same hard copy manual that my private clients take home, I highly recommend investing in your Fatlossity 2.0 copy today.
It's An Easy Choice
If you're looking to lose weight and transform your body, Fatlossity 2.0 is the answer you've been looking for. It's been used an updated over the past 20 years and backed by over 200,000 client sessions. Plus, it's guaranteed to work.
There's no easier diet plan to use, and at less than 40 pages, the Fatlossity 2.0 manual can be read the day before you get started. My goal was simple – eliminate everything you don't need to know and just give you exactly what my private clients do to lose the weight (and keep it off) forever!
I hope you enjoy my Fatlossity 2.0 and I sincerely look forward to hearing your success story soon!


> Click here to get your copy of Fatlossity 2.0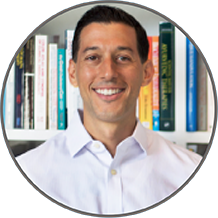 Ayubowan,
Stephen Cabral, CSCS
Board Certified Doctor of Naturopathy
Limited-Time Bonuses
To ensue your success I'm going to give you these Bonuses worth over $97.00 for free if you order today!
In your Fatlossity 2.0 nutrition plan manual, you will get these limited-edition bonuses:
The Fatlossity 2.0 Food Shopping List
I created a simple 1 page food shopping list to take with you to your local grocery food store. The bottom line is that it makes food shopping easy when trying to reach your weight loss goals. This has been a big hit with our clients and I hope you enjoy it to!
My Top 3 Fat Burning Exercise Intervals
My team and my private clients highly recommend using these exact intervals after your workout, or even on there own at home or in the gym as their own workout. These cardio and body weight exercises are only 4 – 20 minutes long (your choice) and are guaranteed to burn body fat and boost your metabolism!
– – –
I personally guarantee you won't find a better weight loss system anywhere in the world. I sincerely look forward to hearing your success story and I wish you the best of success on your weight loss journey.


> Click here to get your copy of Fatlossity 2.0