Description
One of the simplest ways to improve your overall health, wellness, weight loss, and anti-aging goals is to maintain optimal Vitamin D levels all year round.
Adequate Vitamin D has been linked to anti-cancer, immunity, and weight loss (plus hundreds of other benefits).
You can test your vitamin D levels using an at-home blood spot card and mailing it in. 3 weeks after you mail it in, we will have your results in 3 weeks and be able to email you the results with Dr. Cabral's recommendations..
Dr. Cabral's vitamin D recommendations will include 3 levels of supplementation based on what you are currently taking for nutritional supplements. The reason for this is that many people with low vitamin D are are actually suffering from this due to low co-factors needed to properly utilize vitamin D3 in the body.
After you get your personalized vitamin D recommendations you will then be able to decide for yourself what level of supplementation is right based on your lab results and current lifestyle. This is personalized natural medicine at its best!
SAMPLE REPORT: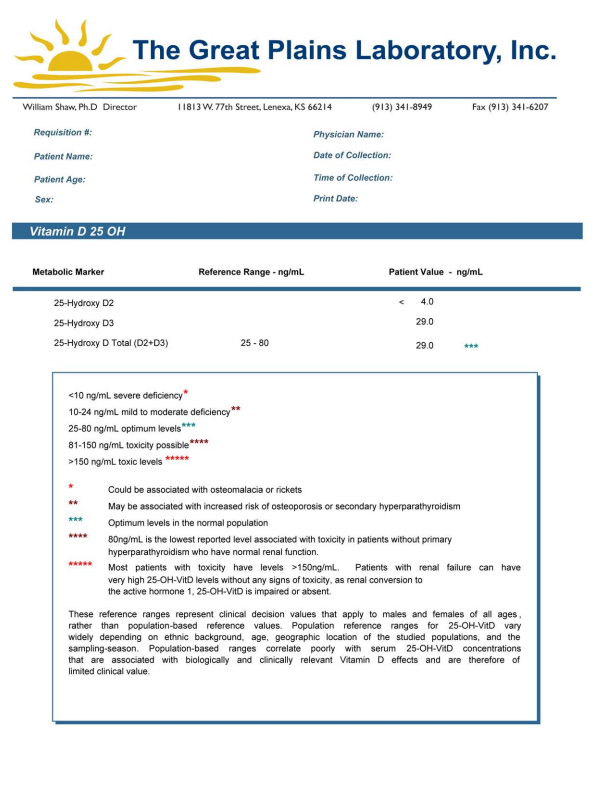 * This lab cannot be used for New York residents